Silver State Law is a boutique law firm representing companies and individuals in Northern Nevada. The firm is best known for its work in the construction industry, serving contractors, subcontractors, developers and homeowners in all aspects of construction law including liens, contract review, government claims, tenant improvements, easements, and legal issues concerning real property.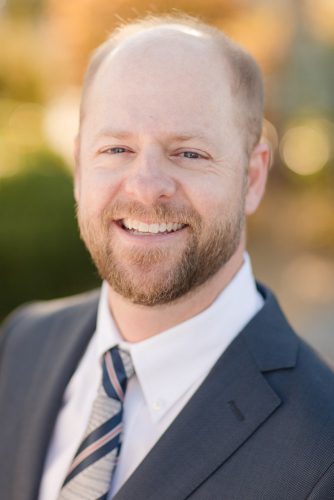 Silver State recently switched to Bill4Time after being a long-term Timeslips user. Jeff Spencer, Managing Partner, explained the decision for a cloud-based time & billing solution was to allow his associates to record time anytime, anywhere.
"We're always on the go, often meeting clients at construction sites or remote locations," said Spencer. "With our old billing system, we'd have to wait until we got back to the office to make time entries, which is never ideal. Bill4Time lets us record time on a mobile phone – even when there's no cell signal. We can be sure our client time records are timely, detailed and accurate."
He says the firm's three associates also use the Bill4Time desktop client in addition to mobile and traditional web-based interfaces.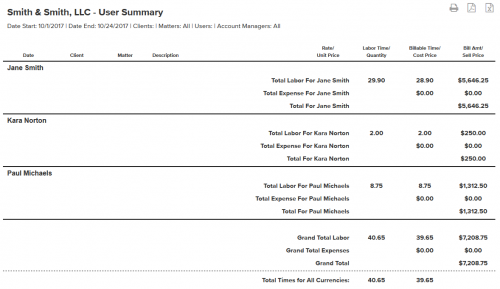 According to Spencer, the biggest benefit of Bill4Time is the graphical view of firm-wide time reports. This makes it easier to track and manage associate productivity on a weekly basis.
"We don't have a quota for regular billable hours among our associates," says Spencer. "So we appreciate the ability to generate a graphical report that shows billing activity versus the prior week's or month's billing. If we notice a drop off in time entries – or marked increase – we can investigate more easily to find out what's going on."
Silver State Law does not have a traditional customer relationship management (CRM) software but finds the client management functions of Bill4Time sufficient for things like account history, contacts, billing records and trust accounting.
Based on its recent successes for clients in local construction, the firm continues to expand. They recently moved to larger offices and added new practice areas. "A reality of construction and real estate is we get a lot of referral requests for collateral legal matters – divorce, estate planning, etc.," said Spencer. "While we're best known for construction law, we recently hired a new associate to build a family law practice. Because we take the time to become experts in our clients' businesses, we can better counsel them on personal legal matters as well."