The detail required for a law firm's billing and collections can be time-consuming under the best conditions. This can be amplified when there is a lack of streamlined processes that can often leave an administrative burden on staff. From creating and sending invoices to chasing down clients for payments, and tracking overdue bills — the billing process can quickly become a time and monetary constraint for law firms.
In addition, clients have more expectations around a transparent billing process and more payment options, including online payments and payment plans. Fortunately, a standardized legal billing workflow can simplify and streamline the process to save you time, keep your clients happy, and get your firm paid faster.
Find out more about legal billing workflows, their benefits, and action steps to implement them at your firm.
What Is a Legal Billing Workflow?
Legal billing workflow is a process to save your firm time and drive the collections process. With the right workflow, you can stay organized, reduce non-billable hours, and increase client satisfaction.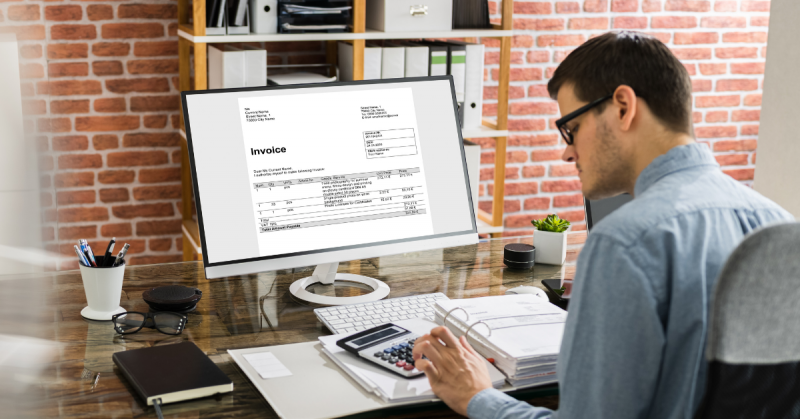 7 Steps to Define Your Law Firm's Billing Workflow
Ready to bring change to your firm? Here's how:
1. Set Up Invoice Templates
The law firm invoice template is the first step in your legal billing workflow. A legal invoice template will save time during the law firm invoicing process, and with Bill4Time customized invoices, you can send pre-bills, detailed invoices, and statements with just a click. There are many features you can set according to your needs, including percentage or flat-rate discounts, late fees, alternate currency, and payment terms.
2. Assess the Delivery of Invoices
Relying on a paper invoice process and sending them via mail, can delay the billing process and slow how fast your firm gets paid. Unless it's a preferred method for your client, you can opt to ask your clients for approval to email invoices using a secure channel. It's recommended to have them sign a written agreement for email invoices to avoid issues with clients saying they didn't receive a bill.
Electronic invoices expedite the process by sending invoices instantly and eliminating the time spent on printing, folding, and placing invoices into envelopes to mail them out. You'll also have an electronic repository with tracking for which clients paid, which haven't, and what you need to do next.
3. Automate Time Tracking
According to the American Bar Association (ABA), the amount of time you lose if you don't keep time is incredible. If you don't log your time by the end of the day, you'll likely lose 10% of your billable hours. This percentage can snowball to 25% or even 50% when you wait until the next day or the end of the week.
Fortunately, you can find more efficient means to track time. Bill4Time's legal time tracking features are a simple and effective way to track time without spreadsheets and notepads. Capture your time in real-time with a timer on your phone, tablet, or desktop, including billable and non-billable time for internal time, staff tracking, and more.
4. Define Billing Cutoff Dates
A hard billing due date is a great option for your workflow to ensure you're invoicing on a consistent basis. Many firms rely on bi-weekly or monthly billing, but whichever you choose, it's important to use a calendar or law firm billing software to schedule dates and ensure that the cutoff date is firm.
5. Accept Online Payments
Clients today want modern payment methods, including the ability to pay online using a credit or debit card. Bill4Time Payments offers a secure, convenient solution for clients to pay their invoices online with just a few clicks. There are no costly third-party services or integrations, and the platform processes the payments immediately.
With tracking and reporting, Bill4Time Payments helps you understand your firm's cash flow and areas for improvement. It's also 100% compliant with IOLTA, ABA, and state bar guidelines for ePayments.
6. Consider Payment Plans
More and more clients are looking for alternative payment arrangements with law firms, including payment plans. These arrangements make it easier for clients to afford the legal services they need, giving you access to a wider range of clients.
If payment plans seem challenging, they don't have to be. Bill4Time Payments includes options for custom payment plans to improve your cash flow and reduce the risk of missed payments. You can create payment plan options with weekly or monthly installments for your firm and client's convenience. You could also set up payment reminders to ensure your clients stay on top of their bills which we'll discuss next.
7. Create Automatic Reminders
It's easy for life to get in the way and payments may fall through the cracks. With automatic reminders, you can help your clients stay on track with their bills. If they fall behind, an email reminder motivates them to get that invoice paid using your secure payment portal.
Keep your emails warm but firm, and include their invoice and descriptions for their payment options, such as a link to your payment portal. The goal is to make it as seamless as possible for your clients to pay. Bill4Time makes it easy to generate and send custom payment links so clients can pay, hassle-free.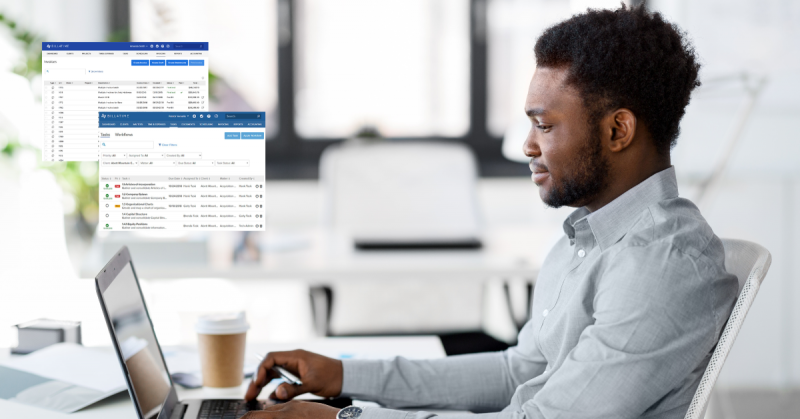 Benefits of Automating Your Firm's Billing Workflow
What do you get out of automating your firm's billing workflow with law firm invoicing software? Here are the biggest benefits:
Improved Accuracy
Manual processes are time-consuming and error-prone. It's easy for mistakes to happen with repetitive data entry, which can lead to revenue lost. Workflow automation reduces common errors with invoice templates and data populations to limit the opportunities for mistakes with data entry.
Standardized Process
Standardized processes are essential for your firm to grow manageably. Using billing workflows helps you document and streamline your firm's processes to keep them consistent across all departments and staff. This also helps when you need to hire employees so everyone can easily step into the role.
Enhanced Client Transparency
Trust is a big part of a positive client experience, and much of that comes down to billing. The legal industry already has some concerns because of stereotypes and misconceptions, but you can develop a solid reputation by proving yourself reliable and trustworthy to your clients with clear pricing and detailed, consistent billing.
Recap
Legal billing can have challenges with the time-consuming nature of traditional billing methods and manual processes. Implementing a legal billing workflow improves your firm's systems, builds more trust with clients, creates standardized processes, and helps you protect your firm's cash flow.