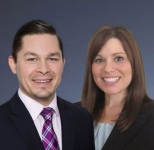 "We started as a full-service security firm, with conventional services like guards and executive protection," says Simon Ragona, Managing Director of Technology Risk. "Our Technology Risk group focuses on cyber security, data forensics, pen (penetration) testing and event-driven, digital security services."
Network intrusions, denial of service, hacker attacks happen at inopportune times…late at night, weekends. Part of T&M's strong reputation for cyber security is based on its ability to deploy a rapid response team on the client's schedule. A company under attack can become a T&M client in less than five minutes.
This creates administrative challenges for Ragona and his team.
"With incident response…time is of the essence," said Ragona. "We focus on getting control of the situation and protecting the clients' systems. Setting up new client billing and project records in a time-keeping system is not our first priority."
Yet in this fast-moving environment, time keeping and task recording can often be deferred or neglected. And that could result in missed time entries, under billing, and lost revenue.
As late as 2009, T&M was using ad hoc billing systems comprised of spreadsheets and keying in of time-based billing records.
T&M adopted Bill4Time in 2010, and rolled it out to three divisions by 2011.
Ragona explains that the biggest drawback of other time & billing software was the hours required to setup a new client, establish new projects, and assign tasks to a team.
"Bill4Time allows us to configure a client and project (case), then assign a team literally as we're heading out the door to help a client," said Ragona. "That allows the team to start tracking their billed hours immediately. We're able to more accurately capture client work hours right away…and capture revenue that might have been lost with other systems."
"We saw revenue go up just because we were able to capture time entries right at the time of service. Our people were not postponing time entries. We weren't sitting on it and forgetting to enter the time," he added. "Quite honestly, we were losing money when we're using other systems."
Flexible Invoice Presentation
Like many professional service firms, T&M invoices are closely scrutinized by detail-oriented clients. Inconsistent descriptions confuse the client or worse, provoke a challenge. According to Joan Dorsey, Senior Accountant, consistent task descriptions and time entries are essential for building trust.
"If there's just the slightest deviation in language (task descriptions; notes), our invoice could be flagged," said Dorsey. "Depending up the client, an invoice exception inquiry could delay payment by a month."
She cites this example:
Let's say you have four people attending a client meeting that runs approximately 1-hour.  Three time keepers log the time at one hour, while a fourth time keeper enters only 45 minutes. If those time entries get submitted to a client, there's a very good chance the client will challenge all the entries and expect a reduction.
"Bill4Time lets us save & duplicate time entries," she explains. "So, in situations like client meetings, conference calls — where all participants have the same time entries — we can ensure we show the client the same task description and time entry. This results in a more a unified, professional invoice, with less administrative time for everyone."
"From a project management perspective, the 'save & duplicate entry' feature also lets us avoid situations where a time keeper is billing too much – or too little – for their time."
"50% of our work is through attorneys and law firms," said Ragona. "They're working on their client's behalf, so they frequently look for those 'loose threads'. Having a bullet-proof invoice is easy with Bill4Time."
"Clients have occasionally challenged us on summary invoices for things like duplicate time records," he added. "But we can generate a detailed summary invoice in 5 minutes to present the facts. Its more credible when you have a detailed, quick response to a billing dispute."
While hourly billing is the mainstay of T&M's relationship with its clients, the firm has flat-fee services as well. Flexibility is the key to creating in-depth invoices that still make sense.
"For example, as part of a cyber incident response project, we may have five hours of professional time plus several line-item charges – such as cloning hard drives – with a flat, negotiated rate," explains Ragona. "Bill4Time was one of the few solutions we found that made it easy to combine both billing types in a single invoice."
Since T&M runs monthly invoices, billing day can be quite a chore. However, Bill4Time's batch invoice processing saves hours, according to Dorsey.
"I love that feature," says Dorsey. "Just being able to enter the date parameters, run anything within an outstanding date time frame. And it gives us a batch preparation of draft invoices. Very neat and organized. Easy to review."
Occasionally invoice flexibility results in less revenue, which can be equally valuable.
"For example, our group VP will occasionally have billable hours on client projects," said Ragona. "To demonstrate our commitment to the client relationship, we want to document those hours, but then show that time we provided at no charge – as a professional courtesy. Bill4Time allows us to show the discount at the line-item level, where the client can see it more clearly."
Ragona also explains that Bill4Time allows them to apply various discounts for marketing channel partners or referral channels, either as a flat dollar amount or a percentage.
T&M relies upon Bill4Time's unique features to setup and create new client records almost as fast as the company response to cyber attacks. The flexibility in invoice layout and presentation helps T&M create bills that clients can understand. And Bill4Time's 'save & repeat' time entry function results in uniformity and accuracy that prevent client confusion or challenges.
#  #  #