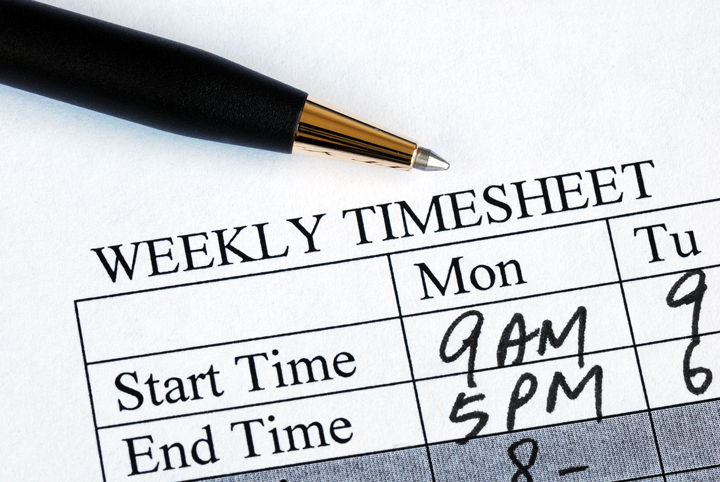 It's no secret, everyone hates timekeeping.
No two attorneys track their time the same way. They use a wide variety of formats, billing increments and details in their time entries. It's a nightmare for managing partners and administrators to sort through.
You didn't sign up for this.
Managing partners aren't all that happy about dealing with a deluge of excel timesheets. Attorneys avoid filling them out for as long as possible. As a result, firms suffer as billable leakage spikes, taking 10 to 70 percent of the firm's recurring revenue.
Why attorney billing via timesheets is such a struggle
Let's hear it from attorneys themselves. Candace Carponter, founder of Candace Carponter PC, shares her experience with timesheets.
"I'm out of the office a lot, so I had to put my time in the next morning, which you shouldn't do, but that was my only option. Finding a way to bill as I worked was the key. That's the only effective way to bill because otherwise, you do lose time, because you're trying to reconstruct what you did, instead of keeping accurate, contemporaneous records."
This wasn't a case of Carponter not doing the work. Here's the recurring nightmare she was forced to battle daily.
"One of my major problems is that I deal with 20 to 30 different clients in a day, so whereas everybody else will have four to six entries, I will have 30 to 40 different tasks every day, which makes getting it all down time-consuming and therefore less likely. But if you have the ability to bill as you go, from wherever you are, you are much more likely to capture all of your billable time."
Not 20 to 30 clients in total. Twenty to 30 clients per day.
Here's the surprising part.
Carponter knew she was losing revenue, but she was trapped in a system that encouraged failure. Maybe that sounds like an exaggeration?
Take a look at this template.
Ask a few questions, and the problems with this template immediately jump out at you.
Which client or matter did the attorney work on?
What's the hourly rate?
What happens if timekeepers with varying rates calculate their time?
What happens when two attorneys have the same initials?
Which billing increments are being used here?
Is it the same for each attorney using this template?
What happens if I need to use UTBMS codes to a particular task, entry or line item?
Should attorneys delineate between services and expenses, meetings, research and communication?
This template doesn't really make any of this clear. It's clear, no attorney worth their salt would use this template, right?
Wrong.
As of today, this template has been downloaded 26,095 times. This template is being used and modified by attorneys all over the country. Some attorneys even complained that this template didn't do any excel calculations for them.

Okay, that has to be a fluke. What about this template?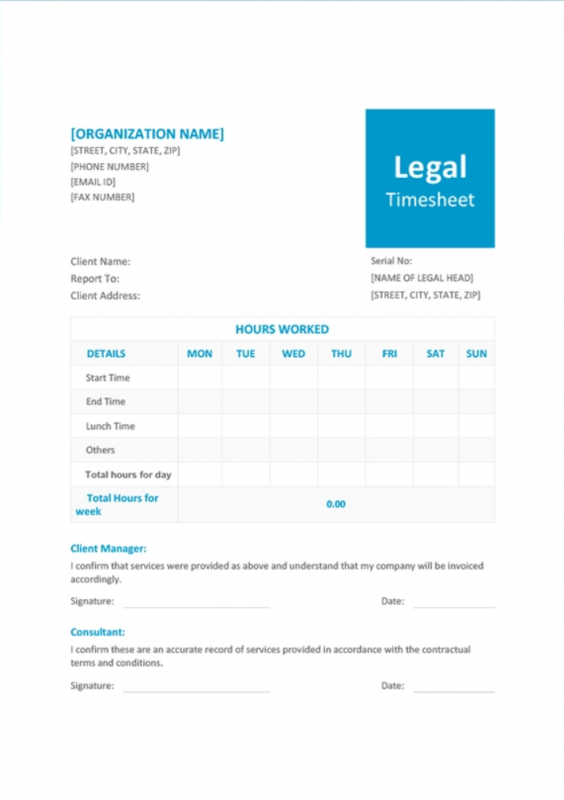 This template isn't a joke. It's available for you to download – if you want it. It's part of a suite of 12 templates you can download, free of charge. Let's say you decide to use this template. Here's a shortlist of the problems you'd run into:
Timekeepers have added their hours, but you don't know which tasks these hours belong to.
You don't know who handled what or what they did. You do know when and how much though.
They've even provided you with a signature line at the bottom! Good luck with your invoice.
These templates are pretty terrible.
Truth be told, they aren't all like this (though the majority of them are). What's more horrifying is the fact that there are legitimate legal publications recommending wildly inaccurate timekeeping methods like paper or a text file! Still, if the template is exceptional they may be enough to produce pristine invoices like these: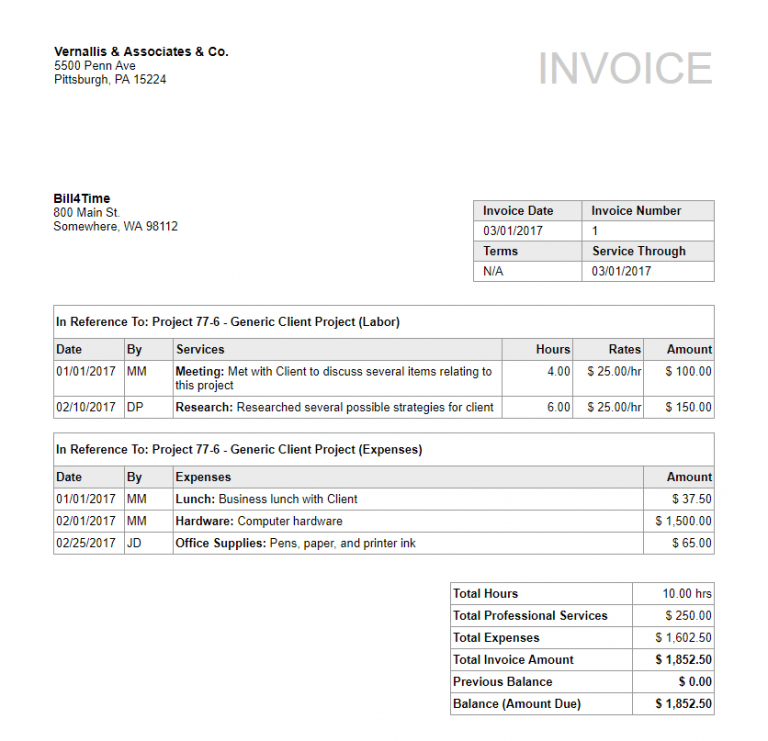 I also realize, some attorneys or firms use these templates as a starting point — something they can build on.
Here's the problem.
Even if these attorneys are skilled with a spreadsheet, they're stilled going to lose a tremendous amount of money. Remember why?
Your spreadsheets, whether it's Microsoft Excel, Google Sheets or Open Office Calc, they come with their own specific set of problems.
Inconsistent skill sets. Is your spreadsheet designed for employees with novice, intermediate or advanced skill sets? Do they have the necessary skills needed to use the spreadsheets properly?
Meddlers and "helpful" staff. Will "helpful" employees recreate, add to or tweaking existing formulas in your spreadsheets? Will they change specific conventions (i.e., billing increments).
Inconsistent standards. Attorneys who are used to doing things differently may choose to "tweak" the spreadsheet a bit to "improve things." Updates that ensure your spreadsheet conforms to the standards they're used to.
Billable leakage due to delayed time entries, creating a case of overbilling, lost revenue and an increase in non-billable work. Research shows spreadsheets, when combined with non-billable work, produces an average loss of $86,294 to $106,294 per person, per year.
There's no escaping it.
These problems are baked in. They're an inherent part of using spreadsheets. If your firm:
Uses an older or newer copy of your template or spreadsheet
Reconstructs their time after the fact
Overwrites any other timekeeper's entries or updates
Fails to download (and share firm-wide) the most recent copy of your template
Ignores the problem of double entry or poor version control
You're losing money hand over fist.
These problems require constant vigilance. But let's face it. The more attention you divert to these problems, the less attention you can spend on your clients or practicing law.
That's an unfair trade.
It's unfair to your firm, and it's unfair to each of the timekeepers in your firm, even if you rely on alternative fee arrangements.
Spreadsheets and templates make attorney billing harder
Law firms need a simple way to establish, maintain and enforce firm-wide standards. That's an impossibility with templates. The format doesn't really matter; these problems are an inherent part of templates which is why the firms that use them lose an exorbitant amount of money.
What's the solution then?
Accurate attorney billing via automatic timesheets and contemporaneous billing. In my next post, We'll break these details down further, outlining the tools and resources you can use to make timekeeping an automatic, pleasant and profitable task.