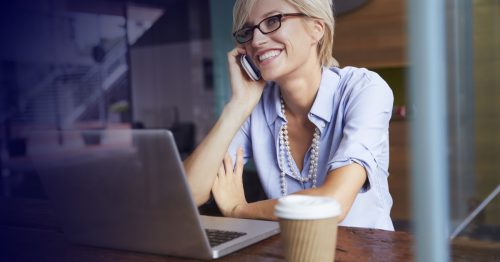 Business development is based on one important detail, value.
The more value you provide to those around you, the more value you're able to capture for yourself and your firm. Here's a common assumption many veteran attorneys make. They assume hovering is enough to close the sale.
Make your clients happy, then stay on the top of their mind. If only it were that easy.
Getting published creates value for your firm
When lawyers get published properly they're able to reap significant rewards from their hard work. These benefits compound with time, creating value at the individual, firm and industry level.
Traffic.

Authors receive a steady flow of traffic, leads, clients, and revenue due to the quality of their work. The more thought leadership your prospects see, the more likely they are to frequent your site/firm.

Authority.

Thought leadership establishes you as a leader among influential attorneys. Authority produces greater levels of trust, acceptance and fee resilience. Clients are willing to pay the high fees you request as a result of the authority you convey.

Prestige.

A social hierarchy that ideally establishes your position in relation to other attorneys/firms. Thought leadership confers the authority, trust, and prestige inherent to the publisher and transfers it to you. Write for the Wall Street Journal and you receive the authority and trust that comes with that accomplishment.

Partnerships

produce revenue and profit. With the right partnerships, you're able to win new clients before they begin shopping. Command a large degree of trust which leads to greater cooperation from clients, partners, contractors and referral sources.
Here's the dilemma.
Most attorneys aren't sure where or how to attract attention from publishers. They're not sure how to use their thought leadership to create value for their firm.
Here's how you do it.
You begin with (a.) your practice and focus areas (b.) a list of publishers that meet a set list of criteria and (c.) a firm understanding of the content they're looking for.
(a.) Practice/focus areas

Administrative law

Alternative dispute resolution

Anti-trust litigation

Appellate

Aviation and aerospace

Bankruptcy

Business litigation

Business/corporate law

Civil rights

Class action/mass torts

Construction litigation

Consumer law

Creditor/debtor rights

Criminal defense

Employment/labor law

Energy and natural resources

Entertainment and sports law

Environmental law

Estate, trust and probate

Family law

Food and drugs

Gaming law

General litigation

Government finance

Healthcare law

Immigration

Insurance coverage

Intellectual property

Election, campaign and political law

Lobbying

Media and advertising

Military/veterans law

Nonprofits

Personal injury

Professional liability

Schools and education

Securities and corporate finance

State, local and municipal litigation

Real estate

Tax law

Technology law

Transportation/maritime law
Next, find the top twenty publications that meet the following criteria.
Publications with authority.

Authoritative publications boost your value and prestige, providing you with a greater amount of influence and reach.

Publications with traffic

. Publications like

The American Lawyer

,

Law Technology Today

and

Trial Magazine

are great examples of popular, high traffic, attorney-focused publications. You'll want to reach out to popular publications with lots of

unique visitors each month

.

Publications with opportunity.

These are specialty publications that provide you with opportunities to win new business. In-house counsel publications such as

ACC Docket

and

Inside Counsel

and are key examples.
Next, you'll want to identify the publications, sorted by focus/practice area that meet these criteria. Here are a few examples of publications that are sorted by focus/practice area.
What about industry-specific blogs and publications? Here's a helpful list of publications for attorneys and legal professionals.
What if you're not sure where to look? Here are a few ways you can identify the tools and resources you need.
Use

BuzzSumo

to search for top performing content in your practice area.

Search Feedspot

for tangential categories that related to your practice or focus areas.
Create a keyword query in

Google Alerts

+ a custom email address to receive automated notifications from top sites.

Use

search operators

in Google to identify top-rated publications that accept content from third parties (you). You can use the site name + keyword queries like

"write for us," "site:domain.com AND "guest post"
Make sure the publications you've received meet the criteria (e.g. traffic, authority or opportunity) stated previously.
It seems straightforward because it is.
Third, you'll want to pitch these publications. Use simple rules of thumbs to maximize the results you're able to achieve with these publications.
Follow directions.

Many of these publications have a set of rules they'd like writers to adhere to. Find and follow these rules.

Value first.

Give editors at these publications the value they're looking for. These editors often receive 100 to 500 pitches

per day

. Your pitch should be valuable, focused on them, and concise.

Include the right details.

Editors want to see your name, relevant headline ideas, previous work and any relevant metrics (i.e. social media follower counts). Give them what they need immediately. Be scannable and focused on their needs.
Finally, write an amazing article. When appropriate, include a relevant link to a related resource on your website. Once these visitors arrive, work to convert them to customers.
Published lawyers are more valuable lawyers
The more value you provide to those around you, the more value you're able to capture for yourself and your firm. Getting published creates a tremendous amount of value for your firm.
You're able to generate more authority, traffic, clients and revenue.
Most attorneys aren't sure where or how to attract attention from publishers. They're not sure how to use their thought leadership to create value for their firm. It starts with your practice area. Find top tier publications that are oriented around your focus areas.
Then you serve.
With consistent effort, you'll quietly become the rainmaker your firm needs to grow.