Bill4Time is excited to reveal our updated look and new design!  In the top right you will see the "Preview New Bill4Time" link.  This will allow you to get a first look at the new design which includes:
An updated modern visual design
A consistent look and feel across the system
Best of all, full use of your display size!
This new version of Bill4Time is just the first of many exciting new updates and features that will be available in the coming months. We've been working hard to make the new version faster, easier to navigate, and more user-friendly. It has been crafted to reflect the needs of you, our current users, but also builds upon technology capable of addressing your future needs and growing with your business.
We encourage you to sign in and go through your normal workflows, as we put a sincere effort into making the new version as seamless a change as possible. The new website is full of helpful resources that are located at the top of every page. At the bottom of any page in the new version, you will have an option to switch back to the Legacy version of Bill4Time during this preview period.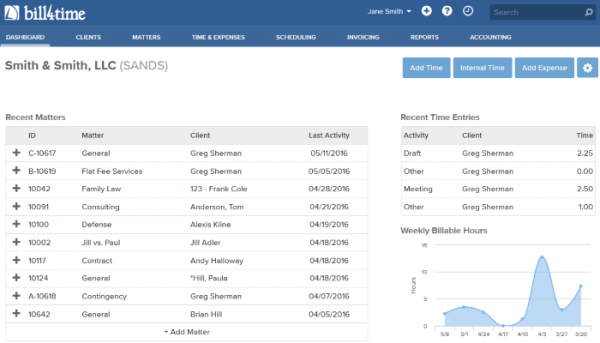 We would love to hear your feedback on Bill4Time's new look and feel! At the top right, click the question mark to access the Bill4Time Support Center where you can submit a support request and send us your feedback.
We are looking forward to the future, and are dedicated to the goal of making Bill4Time the best timekeeping and billing system available!