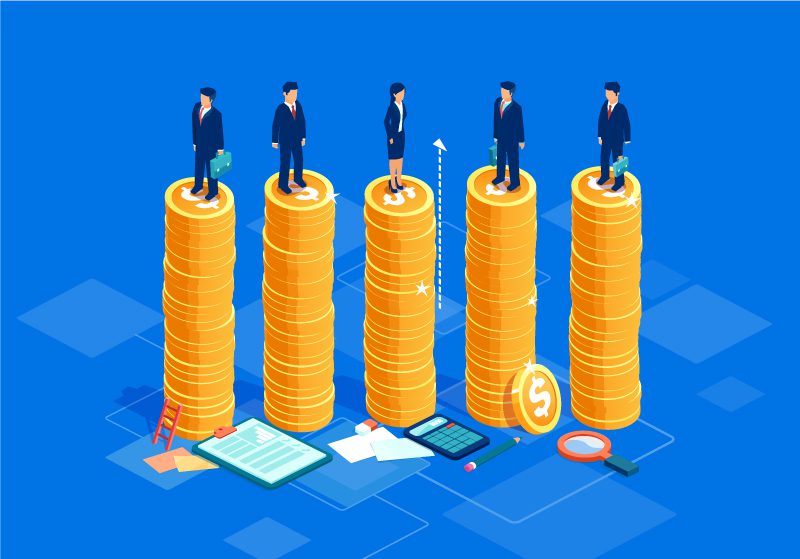 Attorneys are treated unfairly.
They're not equal. They should be, and many of us would like to believe that attorney compensation is both equitable and just. But is this really the case? Are attorneys treated equally by their firms?

The answer is No.
Here's a controversial and initially unpopular approach to compensation.
Attorneys should be treated unequally.
The equitable case for treating attorneys unequally
This sounds horrible.
Decent human beings don't suggest or recommend this sort of thing. They look for ways to level the playing field. This isn't actually what most people want though. If we're completely honest, the unspoken mantra many have in the industry is the opposite.
I want you to do good, just not better than me.
This is the problem.
This perception is a driver behind the consistent troubles legal professionals face in the industry. It's the dynamic that turns fairness on its head. Wait a minute, I just said attorneys should be treated unequally, didn't I?
Inequality isn't the same as unfairness.
What does this mean specifically? It means that high performing firms provide the polar opposite of "conventional" firms. What specifically do these high performing firms provide?
Equality of opportunity.
An article in the Wall Street Journal shares a true to life example from that demonstrates the importance of equality of opportunity.
Four hundred of Kirkland & Ellis LLP's top lawyers gathered in May at an oceanfront resort in Southern California to toast another banner year.
Kirkland was the highest-grossing law firm in the world for the second year running, earning $3.76 billion in revenue. When a slide flashed on the screen, showing the value of the firm's shares, the partners in the room quickly did the math. They would be taking home $1.75 million to $15 million.
Not invited were another 560 partners, who were back at the firm's 15 offices around the world, working. Though outwardly carrying the same title as those lounging poolside in California, they hold no equity in the firm and generally can expect to make $800,000 at most. While a comfortable living, the salary and its implied second-class status is not the reward many expected after striving to join the venerated partnership.
This is life at the modern law firm, where not all partners are created equal, and data and money rule.
This example presents a bit of a paradox. In the past, becoming partner meant joining an exclusive group.
Being named a partner once meant joining a band of lawyers who jointly tended to longtime clients and took home comfortable, and roughly equal, paychecks. Job security was virtually guaranteed and partners rarely jumped ship.
That model, and the culture that grew up around it, is all but dead. Law firms are now often partnerships in name only.
See the problem?
Under the previous model, partners received the same comforts and amenities, long term clients, a stable book of business and equal paychecks. Never mind the fact that these partners may vary wildly in ability, drive, focus and performance. If one partner does the work of 10 of his peers, he still receives the same as everyone else.
It's an equitable but unfair arrangement.
How have law firms responded? They've swung hard in the opposite direction rewarding a specific and exclusive group of partners. These partners receive the lion's share of rewards.
Both options are harmful.
Here's why.


Equitable compensation
models
Inequitable compensation
models
Compensation
Partners are paid the
same; income is capped
Equity partners collect the majority of rewards
Relevance
Your effort is rewarded to a point
Most are Partners in name only (Pino)
Performance
Skills are treated as equally valuable
Workload and expectations increase over time
Job security
Job security is guaranteed
Job security based on
performance
Engagement
Partners are loyal, committed believers
Partners are mercenaries who look out for #1
Equality
Partners are largely equal
Equity partners > Pinos
Rewards
Partners rewards are
generic and uniform
Partner rewards are
disproportionate
Origination
Partners steal origination credit freely
Partners steal origination credit freely
Culture
Partner relationships are collaborative
Partners are cutthroat; they kill what they eat
See what I mean?
There are problems with both of these compensation models. Both of these compensation models are inherently unfair. These models rob attorneys of their agency and autonomy.
Equitable compensation models dangle the offer of partner in front of ambitious attorneys. They tend to focus their attention on equality of outcome – all attorneys are treated the same if or when they make partner. It's a powerful motivator and it's largely effective. However this model has been largely abandoned due to competitor reliance on inequitable compensation models. This model forces equality of outcome on partners capping growth in the name of fairness.
Inequitable compensation models, the kind we have today, are a bit more insidious. Equity partners dangle partner in front of attorneys, only now it may take a decade (or longer) to reach that goal. Once attorneys reach that goal many find they are partners in name only. Their salary, opportunity and growth prospects are capped, but they're told otherwise. This model removes equality of opportunity.
What's the solution then?
You modify your compensation model so it produces equality of opportunity. You provide the employees in your firm with the objective evidence they need to believe they have opportunities with your firm.
Equality of opportunity: The foundation of compensation
Compensation in law firms is based on two factors.
New client business brought to the firm
Hours billed to clients
This isn't just my opinion; it's based on research and survey data from legal pundits like Jordan Furlong.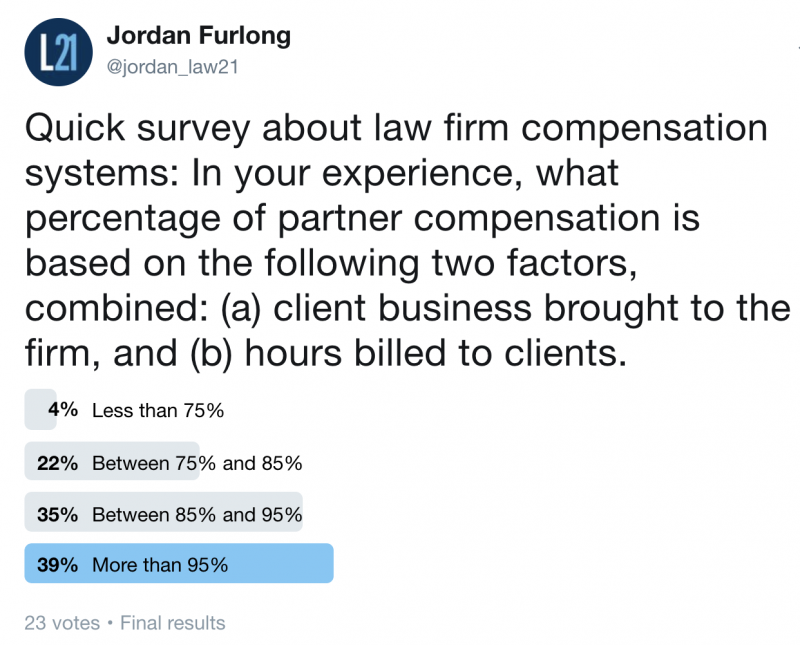 The majority of those surveyed agreed with the sentiments above. Why then are compensation models so difficult to administer, manage and maintain?
In a word, tradition.
With traditional models, the profit for client particulars is divvied up three ways. Origination credit for the person who brought the client to the firm. Credit for introducing the matter to your firm and, finally, credit for those doing the work.
This environment produces hoarding, infighting and competition.
All of which is completely unnecessary. According to Law.com research, when clients were served by three practice groups, revenues were 5.7 times higher than those served by one. Clients who were served by five practice groups generated fees that were 17.6 times higher than those served by one.
It gets worse.
Competition makes client longevity impossible. While 75 percent of clients working with a single partner would consider switching firms if that partner left, 90 percent served by two partners would stay with their firm if one left.
Rainmakers focus their attention on selling rather than serving. This creates a significant amount of strife as clients are sold on the firm, then abandoned or neglected by lead attorneys shortly after.
Financial gain is prioritized over personal or professional health. Attorneys are struggling with increasing rates of depression, burnout, substance abuse and more.
Associates are overworked; Partners are crushed by more work. Partners are expected to bring in a significant amount of business. They're also expected to bill a tremendous amount of hours. Partners face a dilemma. Do they assign billable work to associates or keep for themselves? Wasn't making partner all about doing less billable work?
In the face of these problems, firms are still refusing to cooperate.
Why?
If timekeepers bend over backward and work together, they don't see another dime — traditional compensation models pit partners and associates against each other. Teams are told to work together, but in reality, they end up competing with each other. The firm environment becomes cutthroat; overtime employees become disengaged mercenaries who are interested in sabotaging their peers to get ahead.
This is incredibly harmful to firms.
Why your compensation model matters
Traditional compensation models create disengaged employees. According to Gallup and Steve Rasmussen, former CEO of Nationwide, your employees fall into one of two camps, patriots or mercenaries. Not because they want to be but because they have to be.
Here's how Rasmussen describes it.
"Patriots totally identify with their company, and mercenaries are more likely to focus on personal outcomes."
Remember the inequitable model I mentioned above? That's the prevalent model today.
Patriot employees are engaged. They have ownership, they believe in their firm and their firm believes in them. Instead of looking out for themselves, they're focused on looking out for their firm.
Why would they do that?
Because they trust their firm to look out for them, their interests, their families, etc., on the other hand, mercenaries are focused on themselves. They're job hoppers and social climbers. They're focused on getting as much value as they can for themselves.
They're typically disengaged.
If the interests of the firm happen to align with their own interests, they'll do what's best for the firm. But they're not really focused on putting their firm ahead of themselves.
They're the opposite of patriots.
Research from Gallup shows employee engagement in the US is at 34 percent, the highest it's ever been. This data is promising, isn't it? Yet it's hiding an unpleasant dark side.
Sixty-six percent of employees are disengaged
Of that number, 13 percent are actively disengaged, meaning they're working to sabotage their company and undermine progress made by their co-workers.
See for yourself.
Employee disengagement (or neutrality) is a signal that something is wrong. There are lots of causes for employee disengagement. HR startup, Soapboxhq lists ten causes:

Poor management
Lack of career growth
Poor communication
Pay
Lack of recognition
Lack of leadership
Lack of training
Excessive workload
Lack of tools and resources
Lack of collaboration
The majority of the items in this list can be boiled down to one thing, can you guess what it is?

That's right, the absence of equality of opportunity.

Items two, four, five, six, seven, nine and ten all find their roots in this problem. Fix the underlying problem and you can change your firm's compensation model for the better – retaining talent and profits in the process.

How to win buy-in from your associates

In my [previous post], I mentioned that the hidden problem behind compensation boils down to identity. Your firm's identity is built and defined by three areas – culture, personality and values. I'm going to touch on these three areas again, so we're clear on the details.

1. Optimizing your firm's Culture

Robert E. Quinn and Kim S. Cameron at the University of Michigan at Ann Arbor discovered there are four types of organizational cultures.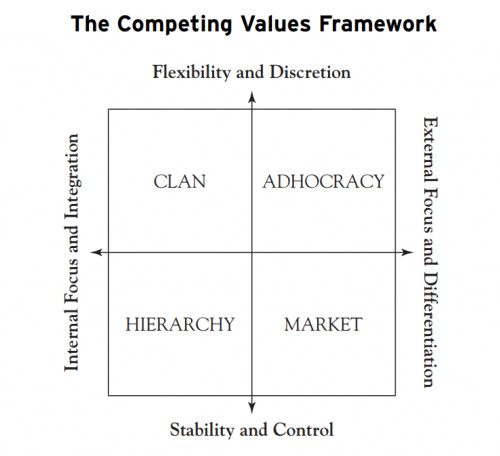 Adhocracy cultures are temporary and driven by change. They're often characterized as "tents rather than palaces." These firms reconfigure themselves rapidly in the face of change. They're adaptable, flexible, and creative in the face of uncertainty, ambiguity, and disruption.
Clan cultures are family-like. There's a focus or special emphasis placed on mentoring, nurturing and investing in the growth of those in the clan. It's all about doing and accomplishing together. Prioritizing employee development is crucial, viewing clients as joint partners essential — an emphasis on engagement, commitment and loyalty non-negotiable.
Hierarchy cultures follow a set structure. These firms are focused on perfection, efficiency, stability and doing things the right way. They focus on clear lines of decision-making authority, standardized rules and procedures, control and accountability mechanisms. These are seen as the keys to success.
Market cultures are often utilitarian and primarily focused on results. The internal environment in market cultures is competitive, achievement-focused, and driven by outcomes and prestige. "In the words of General Patton, market organizations "are not interested in holding on to [their] positions. Let the [enemy] do that. [They] are advancing all the time, defeating the opposition, marching constantly toward the goal."
These cultures each have strengths and weaknesses.

| | | |
| --- | --- | --- |
| | Strengths | Weaknesses |
| Adhocracy | Adaptable, able to change | Struggle to commit or be consistent |
| Clan cultures | Loyal and committed to the team | Unwilling to accept outsiders or naysayers |
| Hierarchy cultures | Precise, detail oriented, stable | Inflexible, rules driven, perfectionism |
| Market cultures | Utilitarian, ends justify the means | Competitive, performance-driven to a fault |
These strengths are unbelievable.

On the other hand, these weaknesses are unbelievably destructive. They create major problems in law firms, especially when it comes to compensation.

Why though?

Because of the next component.

2. Individual and firm Personality

Like people, your employees have a mix of the big five personality traits. These traits existed at the individual and firm-level. These traits are:

Openness: Individuals and firms high in this trait have a higher degree of intelligence and intellectual curiosity. These individuals and firms value knowledge, experience and data more than others. Firms with a large number of people who are high in Openness may prefer any of the four cultures, provided that they meet their goals or objectives.
Extraversion: These individuals and firms are skilled connectors. They're able to build relationships inside and outside their industry. They're the life of the party. Influential partners can connect with influencers, leaders and essentials who can provide these firms with a significant amount of leverage. Firms with a large number of people who are high in extraversion may prefer clan, market or adhocracy cultures.
Agreeableness: These individuals and firms are socially minded. There's an emphasis on taking care of their own (employees/clients). They're cooperative, easy to work with, polite and compassionate. Firms with a large number of people who are high in agreeableness may prefer clan cultures.
Conscientiousness: These individuals and firms have a high degree of amount of self-discipline. They're reliable, trustworthy, organized and efficient. These individuals and firms thrive with proper planning. Firms with a large number of people who are high in conscientiousness may prefer hierarchy cultures.
See why this is a compensation problem?

No?

The employees in your firm may not match the culture of your firm. This mismatch creates major problems if the culture and compensation model you've selected doesn't fit with the employees in your firm.

Michael Anderson, author of Partner Compensation, the vast majority of compensation models fall into seven basic categories.

Equal partnership
Lockstep
Modified Hale and Dorr
Simple Unit
50/50 Subjective-Objective
Team Building
Eat What You Kill
Here's a detailed guide that breaks down each of these compensation models. It's a companion piece that's designed to work with this article.

Here's the crucial component.

These compensation models are dependent on your firm's culture and the collective personality of your team and firm.


What does that mean?

It means, for example, that an "Eat what you kill" model, that's focused on a timekeeper's individual effort, will create major problems in a clan culture.

Here's where it gets worse.

Partners who are at a sufficient level in the firm may refuse to work with the culture or personality of the firm. This means a partner in a clan culture may decide to behave like a mercenary, every partner for him or herself.

3. Aligning firm and individual Values.

When I use the word values, I'm referring to the implicit and explicit values of your firm:

Thoughts: "The partners in this firm don't care about any of us. Why should I work harder?"
Beliefs: "Partners/managers are obsessed with filling their own pockets."
Morals: "These people are crooks. I need to get out of here as soon as I can."
Ethics: "They lie to their clients; I don't feel bad about lying to them. They deserve it."
Most law firms treat this discussion as emotional claptrap. Nonsense that doesn't really have an impact on your firm's performance. When you read employee reviews like this, does that sentiment ring true?

Is it really nonsense?

Obviously not. But of all the details we've discussed so far, your firm's values have the greatest impact on any change or transition in your firm.

Why?

Think about it.

It's the hardest to uncover. If it's bad, your employees will never tell you the truth.
You can't get buy-in without it.
You can't fix it without help from everyone. But one person is all it takes to destroy the values in your firm.
If you want buy-in from your employees, you'll need your values to be in line with your words. This means you have integrity; practically speaking, this is when your thoughts, beliefs, words and actions all align.

What does that do?

It creates psychological safety. Psychological safety tells your employees it's okay, it's safe to take risks; you can tell the truth, even if it hurts. It's something all high performing teams need, which the employees in each of these reviews do not have.

If it's not safe, they won't be honest.

Why does that matter to your law firm? Patrick Lencioni, legendary management consultant explains:

If your employees don't weigh-in, they're never, ever going to buy-in. You'll simply manufacture disengaged employees, saboteurs that work behind the scenes to undermine you whenever they can.

That's exactly what the employees at the beginning of this article did.

Sabotage their employer.

You get employees to buy into your compensation model by first eliminating the five dysfunctions of a team.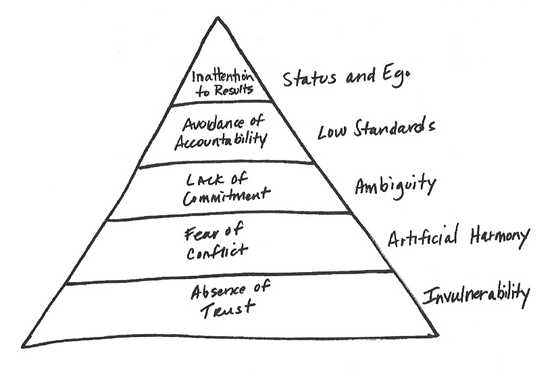 This gives your associates the safety they need to tell you what they really think. Like Lencioni says, this doesn't mean that they have to agree with your final decision, or that there needs to be consensus. They also don't need to be happy with your final decision.

It just means you've given them a chance to speak their minds. This is how you get associates to buy-in, but it's the one thing most firms with controlling leaders won't do.

What if you've done this already?

This means you're ready to focus your attention on the next step, the one most firms focus on first (when it should be last).

Choosing the compensation model that's right for you

Here's the payoff.

In order for your compensation model to be effective, it has to work with your firm identity rather than against it. Joel Rose, legal management consultant, suggests making some basic decisions regarding financial distributions.

Determine who (individual, committee or governing body) will decide how income and profit should be distributed?
Outline whether financial distributions will be based on percentages, units, participation or a combination plan (more on this in my next post)?
Will financial distributions be prospective (planned at the start of the year) or retrospective (based on year-end performance/results?).
Will disbursements be based on funds left over after overhead is paid, or after a predetermined owner or partner draw?
Will your firm have non-capital/equity partners who only receive their salary + bonus? Or will you distribute a specific percentage among each of your partners and shareholders?
Will hourly rates be established or reaffirmed periodically for each timekeeper or employee? This would be helpful so partner billings would be consistent from the client's perspective.
Which functions will partners serve (e.g., finder, minder, binder or grinder)? How will each role be compensated?
Here's where this gets difficult.

Your answers to these seven questions should align with your firm's culture, personality and values. This is how you determine the right compensation model for your firm. If your answers don't align, it's probably not a fit for your firm.

This will take time.

But it's well worth it. Fixing these issues ahead of time eliminates team dysfunctions and disengagement problems, enabling you to attract and retain top tier talent. Once you've identified the compensation model that's best for your firm, you have one more to-do.

It's a never-ending task.

You create equality of opportunity in your firm.

How exactly do you go about doing that? Equality of opportunity means different things to different people. That's true. This means you do all of it. You consistently work to create opportunities for employees in your firm.

Here are a few ideas you can use to create equality of opportunity in your firm.

Create objective promotion standards employees must meet to receive incentives and rewards.
Create a specific promotion track that's tied to an individual employee's strengths and weaknesses.
Create a general promotion track that conveys an "up or out philosophy."
Build or purchase training materials to increase performance, skill, experience or competence in your firm.
Create an origination plan that amplifies benefits to recipients and the firm.
Improve work/life balance for employees in your firm.
Create a variety of firms to handle nonstandard practice areas and markets – B2B, B2C, fringe practice areas, low cost/high return practice areas, etc. Create a firm with its own brand, firm identity, partners and compensation structure. It can be virtual or traditional, small or large.
Create an intrapreneurship program for attorneys who are looking to leave the firm (e.g., fund their startup firm in exchange for equity, access, opportunity, connections – something of value). Give attorneys with an entrepreneurial mindset control of the firms you create.
Provide attorneys with the flexibility they need to cross-train on several different roles in the firm (e.g., finder, minder, binder, grinder).
Create bonus pools on a predetermined duration (monthly) in exchange for meeting specific goals (i.e., each associate will receive a $10,000 bonus if entire practice area hits X billable hours this week). Rotate offers and incentives to keep motivation high.
Create new compensation models where associates can earn fees that are similar to partners, provided that they can produce similar results (i.e., rainmaking, building connections, etc.). This track could be offered without a partner or of counsel designation. Just a high value associate with valuable talents.
Create leadership, mentorship or scholarly designations for employees who are skilled minders or binders.
Create evangelist programs for gifted rainmakers (finders) who can aggressively recruit clients in an official capacity. Various evangelist roles could include service evangelists, brand evangelist or chief evangelist.
These are just a few ideas to get you started.

These ideas may work well. They may not work for you at all. They may perform better than you expected. That really isn't the point here. Choosing the right compensation model depends on deeper factors. The details most firms ignore.

They're not sexy or buzzworthy.

But they are crucial to your firm's survival. In my previous post, former employees posted negative reviews about their law firms, remember them?

"Unequivocally the worst place I have ever worked."

"Took a pay cut to help out the company when it was in financial straits, also took on more responsibilities, but when the finances improved I wasn't offered my old salary back. Also the work was extremely stressful."

"The real problem starts at the top. The name partners are a bunch of idiots obsessed with filling their own pockets at everyone else's expense."
This is the unspoken perception many employees have about their employers, even if they don't deserve it.

Equality of opportunity can't guarantee outcomes

That's up to your employees.

As we've seen from Price's Law, Value creation isn't symmetrical. If you have 100 attorneys in your firm, 10 of them will produce 50 percent of the value, results or outcomes.

It's inevitable, it's unequal and it's unfair.

But it's also something your employees can control. Provide employees with the equality of opportunity they need and they decide how far they'll go with it. They decide whether they'll produce the kind of value that makes their career.

Give them opportunity and outcomes depend on them entirely.

This is why attorneys should be treated unequally. Treating people the same isn't equal treatment if the people aren't the same. It sounds an obvious truth, yet it's consistently ignored. Give your attorneys all the opportunity they can handle.

Treat them fairly but unequally.

Create a compensation model that serves your team and you'll find your team automatically serves your firm.