New Invoice Line Item Feature!
---
When creating invoices you now have the ability to view and choose the entries that show on the invoice prior to creating it. To go through this process, follow the steps below:
Click Invoicing from your blue menu bar
Click the Create Invoice button
Check the box next to a specific client and a plus icon next to their projects will appear

Click the plus icon and the Labor and Expense items will drop down showing you the available entries
You can check or uncheck these boxes to exclude any entries you may not wish to bill at this time
Once finished, scroll up and click Save to create the invoice.
What this will do is exclude the entries from the invoice leaving them set to unbilled allowing you to invoice them again at a later time. You can of course edit your batch to bring these entries back into your current invoices if needed. Note* This will not change the status of the entries to "non-billable" or "exclude from invoice"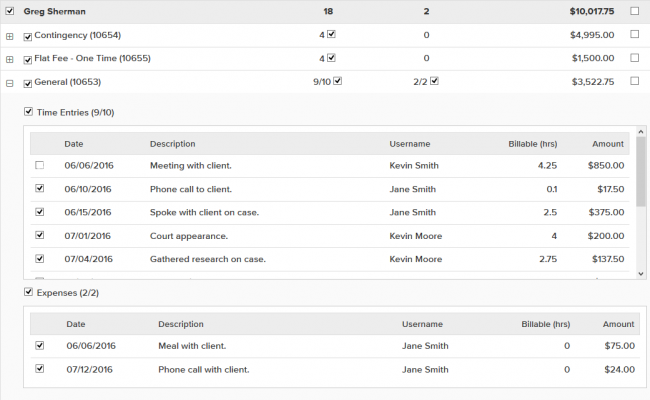 2 responses to "New Invoice Line Item Feature!"