Many law firms rely on the traditional billable hour for legal services, but there's a growing trend for law firms to adopt value billing. More than just an alternative fee structure, value billing offers clear expectations, better client experiences, and fees for legal services that offer true value for both the client and the lawyer.
Continue reading to learn more about what value billing is, how it can benefit your firm and clients, and how to go about implementing it.
What Is Value Billing?
Value-based billing is a pricing model that's based on the perceived value of your legal services and a successful outcome. Value is subjective, so coming up with a perceived value relies on collaboration and research.
Unlike traditional pricing models for law firms that include an hourly fee and billable hours that are invoiced, value-based billing is considered an alternative fee arrangement. Instead of tracking the number of hours performed on case-related work, the fees align with the output or outcome of a case, such as creating deliverables like contracts.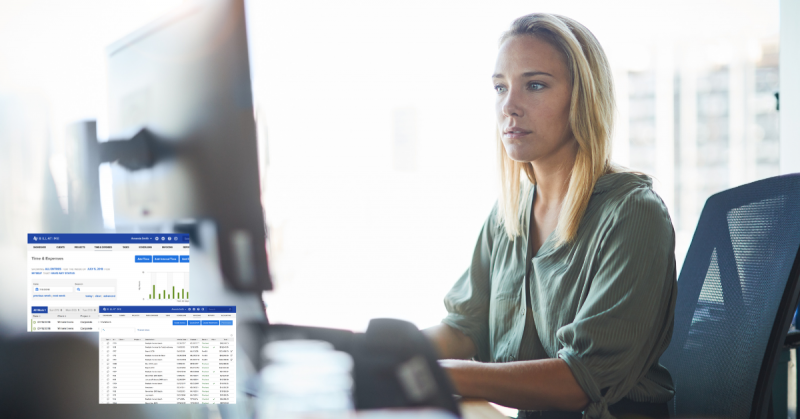 Benefits of Value Billing
Value billing offers many benefits, including:
Increased Client Satisfaction and Loyalty
The value-first pricing model ensures the best possible value for the client, which is a factor in referrals, reviews, and an influx of new clients from word-of-mouth recommendations. It's a more client-centric approach to legal services and gives them a clear expectation for what they'll pay, which reduces anxiety about obtaining and affording legal services.
Improved Profitability and Revenue Generation
The value-first pricing model improves profitability and revenue directly and indirectly. First, it ensures that you're charging what you're worth based on the value you provide for your clients, rather than the hours you spend on a case. Indirectly, value billing increases client satisfaction, facilitating referrals and new business that will keep your firm profitable in the long term.
Enhanced Efficiency and Productivity
Lawyers spend a lot of time on non-billable business tasks, including tracking, data entry, and billing for those billable hours. The rest of the time, they're working but not earning direct revenue — even if the process is streamlined with time tracking software.
Value-based pricing can take time to set up initially as you analyze how to quantify the value your firm brings. Once the fees are determined, it eliminates a lot of the time spent on tracking time. Your firm becomes more efficient and productive with a lesser burden of administrative tasks.
Opportunities for Alternative Fee Arrangements
Value billing offers a lot of opportunities for alternative fee arrangements, such as flat-fee pricing for legal services, contingency pricing, retainers, subscriptions, and sliding-scale pricing. Each of these pricing models are suitable for different practice areas and offers benefits for both the client and the lawyer.
For example, flat fees are simple and predictable for certain cases, such as a no-fault divorce or drafting a will. Contingency, which is popular among personal injury attorneys, is a good option for cases that include a payout for a positive outcome.
Enhanced Focus on Client Outcomes and Results
With value pricing, you're focused more on getting a favorable outcome than the time you spend on a case. Your pricing depends on your performance and the value you provide to your client, making the entire experience more positive overall.
Steps to Adopt Value Billing
If you want to adopt value billing at your firm, here are the steps:
Assess Your Firm's Practice Areas and Client Base
To implement value-based pricing, you need to have an understanding of the client base, the commonality of work in the practice area, local competition, and the complexity involved.
Identify Suitable Cases or Matters for Value-Based Billing
Value-based billing is more appropriate for some cases than others. For example, simple and straightforward casework like completing a will and estate, reviewing and creating contracts, or drafting immigration applications.
Establish Clear Pricing Structures and Fee Arrangements
Communicating clearly with the client is important with any fee structure, but more so with value-based pricing. The ABA recommends offering tiered levels of service that vary in price to give clients options for perceived value and affordability. This also allows you to gauge price sensitivity for future pricing.
Collaborate with Clients to Define Values and Outcomes
Perceived value relies as much on how much you expect for your services as much as what the client expects to receive in return. You can talk with clients to understand their goals and motivations for seeking legal help, which in turn informs the value of your services, but it's good to use industry benchmarks as well.
Implement Effective Tracking and Reporting Mechanisms
With Bill4Time, it's easy to outline your tracking and billing processes with detailed invoices and statements that include payment terms, flat rates, or discounts. Whether you use value pricing across the board or for certain matters, you can customize your rates for each client to simplify the process. You can also track expenses and evaluate your firm's performance with detailed financial reports.
Common Challenges with Value Billing
Though there are benefits to value billing, it can be difficult to determine exactly how much a client may value your services in monetary terms. It takes some calculating, benchmarking, and time to determine your pricing and expenses. There's also the potential to undercharge your work.
With value billing, as with hourly billing, the paramount benchmark is ABA Model Rule 1.5(a). Lawyers are not permitted to charge an unreasonable fee for expenses, no matter the fee structure.
It will also take work to set up legal billing processes to adjust to a new fee structure and ensure that it's clear and compliant. Legal software like Bill4Time simplifies your billing process with custom billing rates and structures tailored to your firm's needs.
How to Manage Client Expectations with Value Billing
Value billing can provide transparency and satisfaction for clients, but it's essential that you communicate your fees and services clearly. Instead of focusing on the time involved, communicate in terms of the value that you provide to your client in addressing their legal issues.
Setting up expectations from the start builds trust and transparency in the billing process. When your client receives an invoice, there will be no surprises. They understand exactly what they're getting for their money.
In focusing on your value, it may be helpful to provide examples in the form of client feedback and testimonials to validate and promote your value-based billing. This forms social proof that gives your client confidence that they're getting actual value for your services.
Final Thoughts on Value Billing
Legal services are all about value. Using value-based billing gives clients more predictability and transparency in paying for legal services, supporting a client-centric experience that drives word-of-mouth referrals and client acquisition. For firms, value billing is more efficient and productive, providing real value for services without compromising client experience, making it the future of billing in the legal industry.