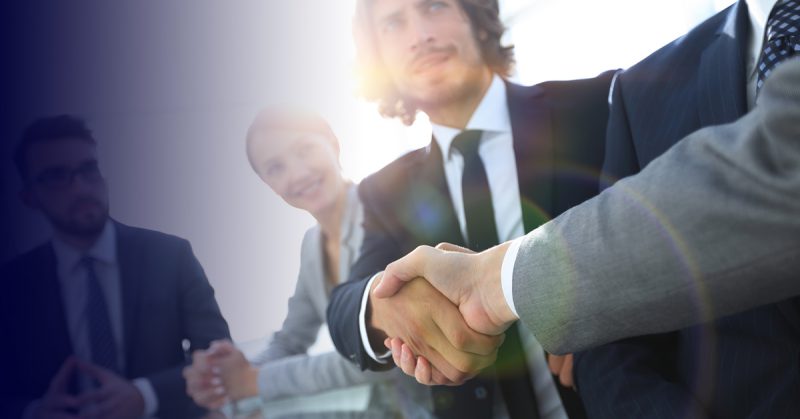 No one cares about your award(s).
It's the automatic assumption made by those without an award. Clients care about the results, the value you're able to provide plain and simple. These extra awards, they're simply the icing on the cake.
Have you heard this before?
Is it true that clients don't care at all about the awards you've received in your firm?
The unsatisfying answer is, it depends
In the right context, legal awards can create the right amount of trust, goodwill, and opportunity. They often don't because attorneys aren't able to vet award publications.
Lloyd Pearson shares a quick heuristic/checklist you can use to assess award publications.
Semi-reputable/pay-to-play
Semi-reputable with a free option
Reputable award but pay-to-play
Reputable, cannot be bought
See the difference?
Spammers are takers in disguise. They're interested in stealing from firms. Then there's a gradual progression of publications that are unknowns – semi-reputable firms that fluctuate between pay-to-play and free options.
Can we simplify this?
Absolutely. There's a simple rule you can follow. Have you or your clients heard of the publication in question? This isn't a complicated question. Here, take a look at these brands. Which ones are you familiar with?
If you're a practicing attorney you're probably familiar with of all of them.
Why is this significant?
There are lots of other reputable publications that you can use to create opportunities for your law firm. Why go to the trouble? Why put in the work to win an award when you could be winning more new clients? It's all about credibility.
Awards change clients.
According to BJ Fogg, a researcher at Stanford's Persuasive Tech Lab, there are four kinds of credibility.
Earned credibility:

Your prospects have interacted with you and had a positive experience (e.g. you were helpful, experienced little to no errors, received expert advice, great client service, etc.). These prospects found your website to be both credible and valuable.
Reputed credibility:

A referral from a 3rd party – family, friends, a co-worker, someone you know or unbiased reviewers who have had a positive experience with your website.
Presumed credibility:

 Familiarity and assumptions – brands they're aware of are more credible than brands that are unknown (e.g. I noticed you're a Super Lawyer, I read your guest post on the ABA Journal, I listened to your interview on the Tim Ferriss show, etc.).

Surface credibility:

A prospect's subjective opinion of your firm, marketing materials or website (e.g. I like the design, this looks trustworthy, great content, this page is confusing, etc.) which is all that matters when you're asking them to make a decision.  
Awards are a form of presumed credibility.
This isn't equally effective with each and every client and awards aren't a panacea for success. Rather, awards are effective when they're part of a layered strategy.
Here's what I mean.
Let's say you're asked to choose between these two firms.
| | |
| --- | --- |
| Law firm A | Law firm B |
| More than three decades of experience | In practice since 2002 |
| Practice areas: criminal, family, bankruptcy law | Practice area: criminal law |
|   | Avvo Rating 10/10 |
|   | Top 100 Trial Lawyer |
|   | Super Lawyer 2006 – 2018 |
|   | ILTA Firm of the Year 2018 |
Which one would you choose?
If you're like most clients, you choose law firm B. All things being equal, third-party validation (via awards) is a form of social proof. The words themselves aren't as important as the message they communicate in aggregate. What's the message?
You're the very best their money can buy.
I've exaggerated this a bit to make my point. You have options. With legal awards, your firm has the chance to position itself as the premier option for clients. Layered strategy, remember?
So where do you start?
Step #1: Create a list of award submission opportunities
You'll want to identify a list of submission opportunities you can use to position your firm. Your practice/focus areas determine the specific set of opportunities available to you. Here's a short list you can use to get started.
See rankings.io for a more comprehensive listing of award publications and directories.
Step #2: Outline award submission requirements
Each publication has its own set of requirements you'll need to adhere to in order to be considered for an award. Some publications require that you contact them for more details while others list the requirements publicly. Take the time to research these requirements carefully.
The claim "no one cares about awards" is a myth
As we've seen, awards are a form of presumed credibility. They're helpful heuristic prospects use to sort, vet and test the firms they're considering. For most attorneys, the automatic assumption is that awards don't matter.
Nothing could be further from the truth.
Have your awards been earned? Is the award you've received reputable and recognizable? If you've answered yes to these questions your clients have a genuine interest in the awards you've won. Your awards communicate a simple truth.
You're the best their money can buy.