When it comes to time or money, you can always give either one for a worthy charity. Morris Tabush, co-founder of Bill4Time, is going to take a step back from the business of time and billing, and spend some of his time helping others.
Morris is currently training for the 10th Annual ALYN Hospital Wheels of Love Bike Ride. And he should be training, as this ride spans several days across more than 300 miles of Israeli terrain. People from all around the world come together in November and help raise thousands of dollars for the children's hospital in Jerusalem. For Morris, this will be his fifth year participating in this charitable cause.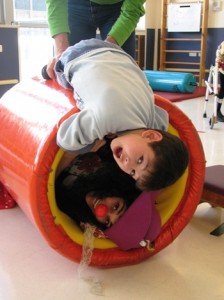 The proceeds of this fundraiser go to the children of ALYN Hospital who are diagnosed with a physical disability. The medical staff takes tremendous care to treat each child with the latest technology and methods that best suits each patient's diagnosis. They create a safe and fun experience for their young patients.
Visit their website at www.alynus.org to see how ALYN fulfills its mission "to support Israel's premiere rehabilitation center for physically disabled children." And please help the ALYN patients by supporting the Wheels of Love Bike Ride by sponsoring Morris!