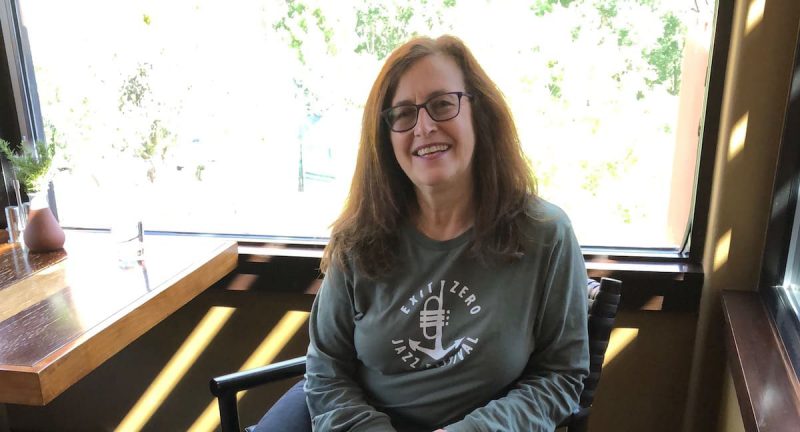 Candace Carponter, founder of Candace Carponter PC, is a fighter.
She's a real estate and civil litigator based out of New York. She's  been in practice for more than 30 years. The New York Times outlines how she fought Atlantic Yards for several years and was head of the legal team for a community organization in the area. She has a track record of fighting for those who can't fight for themselves.
She's also been a Bill4Time alpha customer from the very beginning.
"The reason I was one of the first clients of Bill4Time is because one of my good friends, who also is a litigator in New York, was one of the original investors in  Bill4Time."
Candace Carponter, Managing Partner, Candace C. Carponter PC
Here's how she used Bill4Time to grow her firm over the course of three decades.
The Challenge
In the beginning, Carponter struggled with paperwork. She was buried under a sea of time slips, post-its and documents.
"I was using Timeslips before that.  It was an innovation but was still  a lot of paper; it eventually  morphed into an online product, which made life easier and more efficient."
But she still needed a way to manage the administrative and business development tasks of her practice more effectively. She wanted a comprehensive suite of tools she could use to handle the timekeeping, billing and invoicing.
"I'm out of the office a lot so I had to put my time in the next morning, which you shouldn't do, but that was my only option. Finding a way to bill as I worked was the key. That's the only effective way to bill because otherwise you do lose time, because you're trying to reconstruct what you did, instead of keeping accurate, contemporaneous records."
So what was the barrier?
"One of my major problems is that I deal with 20 to 30 different clients in a day, so whereas everybody else will have four to six entries, I will have 30 to 40 different tasks every day, which makes getting it all down time consuming and therefore less likely. But if you have the ability to bill as you go, from wherever you are, you are much more  likely to capture all of your billable time."
These problems kept her attention away from the matters, the people who really mattered. A quick summary showed Carponter needed:
A way to manage an overwhelming amount of paperwork
A reliable timekeeping method that enabled her to track time as-it-happens
An accurate way for her staff to track their time reliably as-it-happens
Help improving realization rates. Better billing habits = more revenue
A system that tracked these details so they could provide clients with the reporting/accounting they needed
The Solution
"When I started out at Legal Aid, we didn't have to bill our time. So even years later, it's still not the very first thing I do. However, the rest of my staff is much better at it because they were trained on Bill4time and they have been raised in the legal field with it. So they are pretty good about making sure they enter their time on a daily basis."
Carponter realized firms are under a significant amount of pressure to justify their expenses. Clients want to see they're getting a significant amount of value for their money. Using Bill4Time, she's able to provide a significant amount of detail with each line item, detailing the who, what, where, when and why of a task or matter.
This isn't common.
"When our clients get a bill, they understand what I was doing for every tenth of an hour. I don't just say phone call, I say phone call and exactly what was discussed and with who.  Bill4time allows me to treat my clients as I always have – letting them know exactly what I am doing for them.  If they didn't want that personal touch, they would go to a large firm that doesn't have a one-on-one approach.
Carponter elaborates:
"Regardless of what you're paying, you want to know what you are paying for. Even two tenths of an hour at $350 an hour Is money — that's real money. People want to know what you're doing for your two tenths of an hour. And so I try to be as specific as possible so they don't feel like they're getting overbilled or treated unfairly because legal fees can take your breath away.
I've seen other bills. It's frightening to me how high legal bills can be and how little detail is often in them. There's just no way I would do that. You know, I'm the one who wants to know exactly where every penny goes. So, if I'm going to be paying a $3,500 bill, I want to make sure I receive value for my money. That's why we're very careful about how we bill and to make sure that our clients know exactly what we're doing for them during the course of a day."
Carponter relies on Bill4Time to generate the kind of results she needs to serve her clients well. From her perspective, her firm is client centric. This isn't the case in most big firms and her clients realize that. That's the whole reason they come to her.
The Results
"If I could just connect Bill4Time directly to my brain, that would be great."
Carponter uses Bill4Time to manage the timekeeping, billing and invoicing aspects of her business. Her firm has the tools needed to track time as-it-happens, instead of working to reconstruct her time. Research shows that contemporaneous timekeeping increases a firm's revenue by a whopping 50 to 70 percent.
It also enables Carponter to:
Improve client relationships systematically. Clients don't have to wonder about the line items in their bill. With Bill4Time, Carponter is able to break it down for clients with a significant degree of granularity.
Saves a significant amount of time. While the average attorney has four to six items in a day to account for on their time sheets, Carponter has 30 to 40 per day. An automated tool like Bill4Time improves her individual/firm utilization rate by eliminating the unnecessary busy work and hassle that comes with standard time sheets.
Verify and validate the value her firm provides. When it comes to billing, it's common for firms to be elusive. Some firms use block billing and generalized data as a matter of convenience. But the short term benefits of convenience come at a significant loss — the loss of future business as client trust declines.
Carponter is a fighter.
In the beginning however, she spent a significant amount of time fighting through administrative headaches – accurate timekeeping, mounds of paperwork, an inability to provide detailed reporting at a moment's notice. Bill4Time has changed this for her firm. It's given her the ability to focus her attention on the detail that makes her notable.
Fighting for her clients.