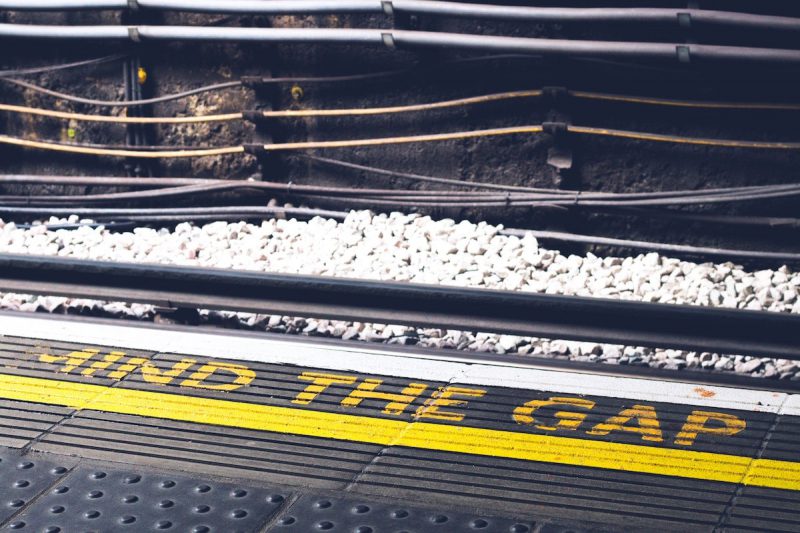 Is there a way for you to improve your firm's utilization rates? To make your firm more efficient, productive and profitable?
No. There isn't.
Not if you're unaware of the root cause of your problems. You can't fix the problems in your firm unless you know they exist. Not properly anyway.
That's the quandary.
If you want to improve your firm's utilization rate, to dramatically improve the performance of your organization, you're going to have to peel back the layers.
You're going to have to face the utilization problem
Sooner or later it's going to happen.
It's painful either way but there's a silver lining here. If you choose to look at these problems you'll have a significant degree of control. You'll be able to choose when you'll address the problem, what to do and how to do it.
Then there's the alternative.
If you ignore the problem you'll eventually be forced into a corner. If you're lucky, you'll be forced to accept concessions you don't want, take on matters you despise to pay the bills. If you're unlucky you'll do severe damage to your firm which may not survive.
Sounds negative, right? Here's why it's not.
At this point, right now, you have a choice. You can identify these gaps and formulate a plan to deal with them.
Ready?
Let's take a look at these gaps in your firm's utilization.
Gap #1: Multiple roles
This is primarily a problem for solo and small firm attorneys. But it also applies to attorneys who are expected to bring in a significant amount of new business to their firm.
Are non-billables eating up your time?
This is an important clue that something is wrong. It means you don't have the team,  resources or support you need to focus on the work that matters most to you and your firm.
Obvious, right?
If you're an attorney and your specialty is intellectual property, you shouldn't be focused on bookkeeping, marketing, customer service and project management. That may work in the very beginning when you're first getting started but it's a habit you need to quickly outgrow.
Wearing multiple hats stifles growth.
Gap #2: Poor timekeeping habits
Attorneys hate timekeeping.
They hate filling out time sheets, which is precisely why they procrastinate. This is the primary cause of billable leakage which, according to Adam Smith Esq., costs firms $20,000 to $40,000 annually per attorney.
No surprise there.
This isn't because attorneys are lazy, irresponsible or difficult. It's not because they're disobedient and unhelpful. It's because the process, at most firms, is poor. Many firms don't have an automatic time tracking system.
Which means there's waste.
According to the study above, most attorneys waste a mean of 3.1 hours/month. The mean billing rate in the study was $438 per hour. This meant filling out time sheets cost firms an additional $16,294.
This is significant.
This brings the leakage, so far, to $36,294 – $56,294. This doesn't include the additional waste that takes place at an individual level. This is part of the reason why firms feel it's so difficult to remain profitable.
A mindset shift is required.
Treat each line item in your invoices, each time entry, as inventory. Because that's exactly what it is. This is incredibly important, even if you rely on alternative fee arrangements.
Finally, find a time tracking system that's automatic.
Gap #3: Insufficient work, not enough clients
Most firms are starving.
They simply don't have enough of the clients and new business they need. Even when they win new clients, collection realization rates still aren't where they should be.
What's the reason?
Is it because attorneys are terrible marketers?
Not really, no.
It's because attorneys are using the wrong tools and resources to win new clients. That sounds peculiar, doesn't it?
Let me explain.
When it comes to attracting new clients, there are three ways to do it.
Consulting
Training
Leverage
What's the difference between these three?
With consulting, you trade your time on a one-to-one basis. You cold call on a one-to-one basis. You chase leads down in-person. You speak with prospects one-to-one.
It's a disaster.
Time is your most precious resource. If you're marketing on a consulting basis, you're giving your time away free of charge. This ensures you'll never have enough time to achieve the results you need.
With training, you're still trading time but you're doing it on a one-to-many basis. You're hosting webinars, giving speeches, or conducting workshops. Handled well, this is an incredibly effective way to attract a steady stream of new clients.
Here's the downside.
You're still trading your time for attention. Your time needs to be guarded zealously. It should be given to those who are worthy of your time.
Finally, there's leverage. With leverage, you're not physically involved. You're giving on a one-to-all basis. You're not trading your time for attention. Your marketing team sells your books. They create guest posts on high profile sites. They generate positive publicity for your firm.
Your firm offers videos on YouTube, applications on your website and software for prospects to use. You're constantly driving prospects to the helpful education, tools and resources you provide.
You're no longer trading your time for attention. See the difference?
Here's the problem.
Most attorneys and law firms try to generate business on either a "do good work and hope for word-of-mouth" basis. Or, they trade their time for client attention. They behave like consultants.
A better idea?
Stop trading time for attention. Rely on leverage instead. Use the right leverage pieces to attract a never-ending stream of prospect attention. With the right systems and procedures, you'll be able to attract the clients and business you need without the need to spend any of your personal time.
If you face the problem your firm will survive
Can you improve your utilization rates?
Easily.
If you're aware of your problem. Many attorneys are aware of the symptoms but they remain ignorant about the cause. If you want your firm to be more efficient, productive and profitable, you'll need the truth.
Peel back the layers.
It can be frightening and discouraging. But it's also a pivotal moment. Because even if it's bad news, it's good news to know.
It's going to happen.
If you choose to face these utilization problems you gain control. Ignore them and you lose control. The choice is yours. It's best if the producers at your firm spend their time producing.
This can be your reality.
In my next post, I'll share some practical, in-depth details you can use to optimize and improve your firm's utilization rate.