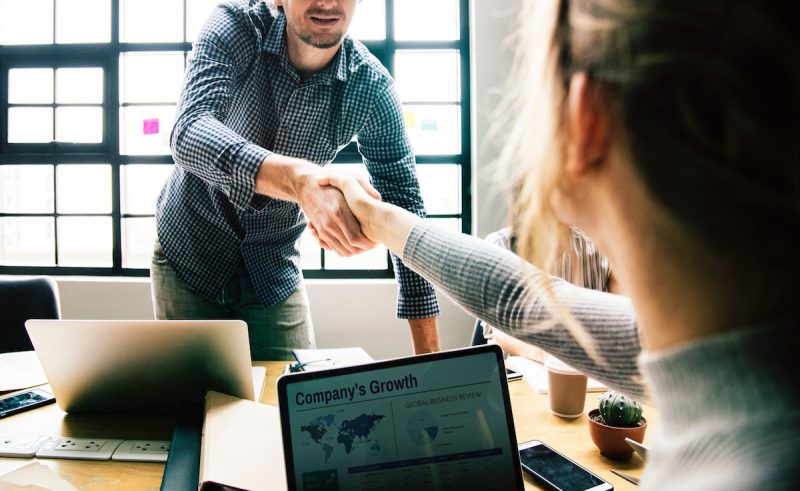 Hiring a virtual assistant will be a godsend, but can you trust them?
They can be an invaluable part of your support team. But only if you choose the right ones. Choose well and you receive an incredible amount of free time and revenue. Choose poorly and you may lose business, clients and your firm.
What are you getting into really?
Are virtual assistants worth your time and effort?
They are if you're aware of the risks and rewards.
Smart firms know they'll need a good idea of the benefits and drawbacks involved. They search for this information ahead of time, well before they need help.
So what are the benefits and drawbacks?
Benefit #1: Help at a lower cost
Hiring a virtual assistant is liberating.
With the right assistant, you'll have the help you need with client intake, sales and marketing, bookkeeping, purchasing, etc. That's fairly straightforward, right? You'll receive more free time and better quality help for less money.
That's right.
You won't have to cover an employee's salary or benefits. You won't need to offer incentive programs or pay for unemployment insurance. It's a win all around.
Drawback #1: Help at a lower cost
Virtual assistants are looking for one thing.
Money.
If your money dries up, they go away. If they're in the middle of several tasks or projects they stop immediately.
So? What's the problem here?
That's business as usual. Doesn't seem like a problem… until you decide to switch virtual assistants. The pay structure comes at a lower cost but it makes simple things like switching providers extremely difficult.
You'll need overlap.
Your virtual assistants probably won't share information with their replacements. What you save in salary and benefits you spend with training and effort. That can be difficult if you're already pressed for time.
Benefit #2: Freedom from employee reviews
Employees have power.
These days, employees are more than willing to write a negative review about your company. Make a poor management decision, mishandle key initiatives and employees will tell the world it, anonymously of course.
Not so with virtual assistants.
There aren't very many places to go with their complaints. Sure it's possible they can use a traditional review platform like Google Reviews, Facebook or Yelp but it's far less likely. Why?
It makes them look bad.
It affects their ability to win more business from clients in the future. No one's going to want to hire a firm or individual that badmouths their client online.
Would you?
Drawback #2: Potential for abandonment
No one wants to be left high and dry.
But it happens from time to time. Hire individuals and they simply vanish. Work with a firm and they go out of business. Choose recklessly and it becomes an expensive problem.
You need rock solid reliability.
Look for individuals or firms with a proven track record. They should be able to provide you with references, case studies and/or testimonials. They should be in business for at least five to seven years. You'll want proof of stability – whatever that means for you.
Benefit #3: Instantly scale your business up or down
You've just won a large client.
You're flooded with work. Then you win three more clients. Then two more clients after that. This is a good problem to have but it's also a difficult one.
Virtual assistants give you the ability to scale.
You can instantly increase the amount of support staff you have on hand. Especially if you've done the upfront preparation necessary to find the right firm. This is fantastic because it means solo, micro and even large firms have the support they need to grow rapidly.
Here's the caveat.
You'll need to make sure you find the people/team you need well before you need them. Waiting until you're flooded with work is a surefire recipe for disaster.
Drawback #3: Data security/compliance
They know a lot about you.
How your business works and what you do. A few of your assistants may have access to private client data. Do both of you have a plan to secure your data? You should.
You're legally responsible for your client's data.
The virtual assistants you choose should have good data security policies in place. If they're working with your client's data background checks should be fairly standard. It's a smart idea to have clients sign your agreements with the appropriate clauses.
You'll want to make sure that you know how they do business.
Do they share their data with third parties? Do they use data encryption to protect your data? What happens to your data if you decide to end your relationship with them? These are crucial questions you'll need solid answers to. If they're unsure about these questions or their answers are vague and unhelpful, walk away.
There's no need to expose your firm to an unnecessary lawsuit.
Hiring a virtual assistant is invaluable if you know what you're getting into
You need to know you can trust them.
The right virtual assistant is a blessing in disguise. They enable you to scale your business up on demand. In the right hands, they generate a significant amount of revenue and free time.
But only if you know what you're doing.
With the right assistant, you'll find you're able to complete a disproportionately large amount of work. Paradoxically, you'll find you also have more free time.
Choose wisely and you'll find a trustworthy virtual assistant is just what your firm needs.