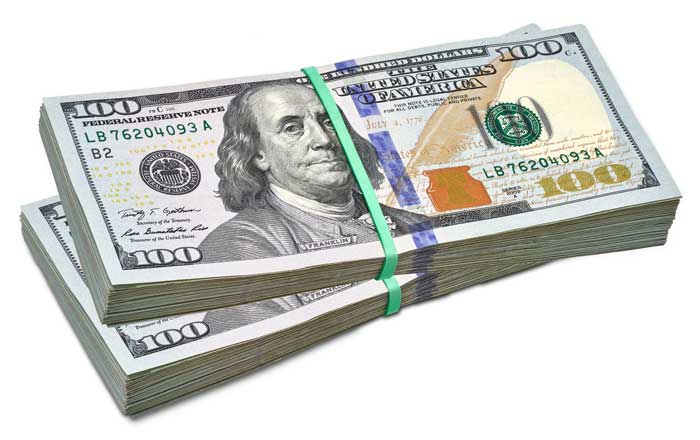 Contractors are in a constant struggle.
According to a recent McKinsey study, 98 percent of all large construction projects experience a cost overrun of 30 percent; 77 percent of these projects are 40 percent late.
It gets worse.
These projects take 20 percent longer to finish and are 80 percent over budget. Completing projects on-time and in-budget are increasingly difficult for construction firms. For most firms, cost overruns aren't the exception; they're the rule, a worldwide problem for contractors.
But it doesn't have to be.
What contractors need to 2x their revenue
You can't fix your cost overruns if you're not sure what's causing it. Research by Edyta Plebankiewicz at the Institute of Construction Management lists the following causes of cost overruns.
The causes listed are categorized as:
Technical causes specifically price increases, poor product design, changes in scope, inadequate planning and decision-making, and inappropriate organizational structure.
Economical causes include a lack of incentives, resources, or inefficient use of resources.
Contractual causes include inappropriate tendering strategies and procurement options.
Psychological causes refer to optimism bias in decision-makers and cognitive biases in construction and client teams.
Political causes point to deliberate cost underestimation (low bids combined with contractor clawbacks) and forecast manipulation
Here's a summary of the items included in her research.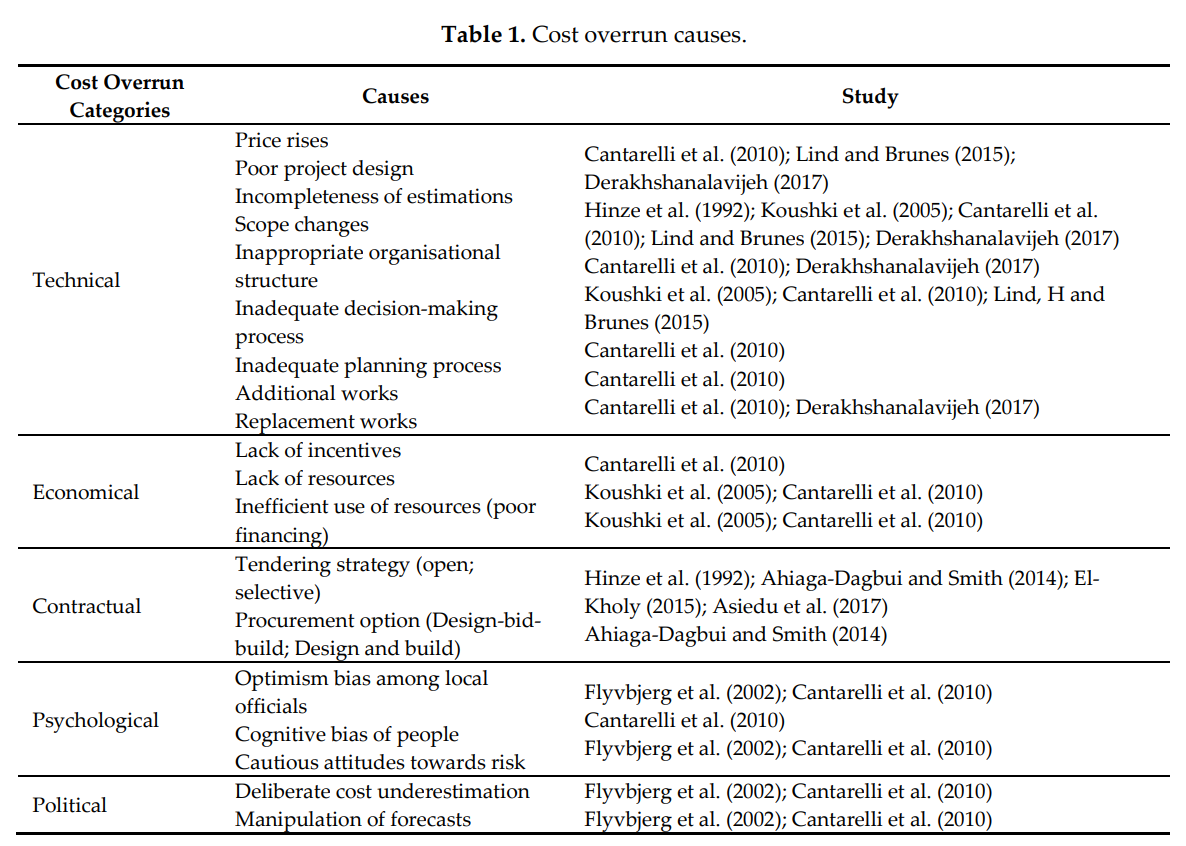 If you'd like to increase your revenue, it's essential to gain a clear understanding of the causes that routinely bleed your budgets dry. This is where time tracking makes a significant difference in your construction projects. The impact is significant whether you pay your team by the job or the hour.
Here's how time tracking helps you with each of these categories.
Technical causes: Minute-by-minute time tracking exposes technical weaknesses and obstacles. Are hourly crews making too many trips to the store for supplies? Are they offering customers extras or favors (e.g., out of scope repairs or additions) because they're already on-site? Time tracking provides you with the data you need to dig deeper.
Economic issues: Do your employees have the financial motivators they need to perform at an efficient or high level? Using time tracking as a confirmation tool, you can experiment with incentives and rewards (i.e., completion bonuses) to see how employees perform.
Contractual causes: This could provide you with the data you need to renegotiate the terms of your agreement with customers. If you're getting an unfair deal, aggregate time tracking data could provide you with the edge needed in negotiations with both current and future clients.
Psychological causes: Time tracking can expose unfounded optimism and cognitive biases in customers/decision-makers. By using time tracking data, your proposal/bid can include checks and balances to prevent unfounded optimism. A word of caution, though. Aggregate time tracking data should be used with care. It's essential to provide customers with high-level data in a way that minimizes harm to your company (e.g., 55 new construction projects over the last eight years have shown us that it takes X amount of weeks to complete Y).
Political causes: You can use aggregate time tracking data to disqualify low ball competitors, getting customers to second-guess their bait and switch tactics. Many customers want a low ball bid; time tracking data will provide you with the bargaining power you need to command higher fees (all things being equal). Bonus points if your customers receive supporting data (e.g., photos, videos, plans, etc.) to validate your proposal/bid.
A simple detail like precise, as-it-happens, time tracking is an extraordinary tool in the right hands.
How can contractors use time tracking to 2x their revenue?
Here are several strategies construction companies can use to 2x their revenue. Use your time tracking data to control the following areas of your business.
Costs. Vetting your team provides you with the assurances you need to qualify your project teams. However, time tracking is one of the tools you can use to verify that costs are in line with expectations. With adequate time tracking, you can identify whether employees are productive and consistent.
Payables. Time tracking, when combined with accounting data, gives you a clear idea of the amount you're paying out to material suppliers, subcontractors, and laborers.
Billable Leakage. A Trimble report discovered that construction workers lose 45 to 90 minutes per day searching for the equipment, tools, and data they need to work. These billable leaks increase project costs unnecessarily over time, impacting your firm's cash position. Inaccurate time tracking, poor estimates, and unnecessary rework also contribute to billable leakage.
Cash position. If your team is paid hourly, time tracking should provide you with an estimate on the amount of cash on hand you have at any given time—income and assets minus assets and liabilities, typically outlined in a single account. Delayed or withheld payments and unpaid bills impact your firm's cash position.
How do you use your time tracking data to 2x your revenue?
Collect 30 – 90 days of accurate time tracking data. You're looking to collect data routinely so you can forecast, predict, and assess your team's performance.
Look at your time tracking data. Find and make one improvement based on the data you've accumulated, e.g., eliminate downtime due to lost equipment, then reduce or eliminate rework, and so on.
Use time tracking data to eliminate waste across your organization. Are crews standing around for large portions of the day (skills waste)? Are they waiting for the data equipment or instructions needed to work? Use your timesheets to eliminate transportation, inventory, motion, waiting, overproduction, over-processing, defects, and skills waste.
Use your time tracking data preemptively. e.g., negotiating bids, poisoning the well to eliminate low ball competitors from bids, increasing prices, shaping customer expectations, etc.
Repeat these steps over and over.
If you're attracting a regular stream of clients, you'll make a surprising discovery. The amount of revenue you generate per project will begin to go up. You'll find you're making huge gains in productivity and profits while your costs go down.
It's a repeatable series of steps you can follow.
This is what you need to 2x your revenue
It's an uncomplicated series of steps your construction team can follow. As we've seen, the vast majority of projects take 20 percent longer to finish and are 80 percent over budget. Ninety-eight percent of all large construction projects experience a cost overrun of 30 percent; 77 percent of these projects are 40 percent late. It's a worldwide problem for construction crews.
How are two percenters able to avoid this problem?
These high-performance crews use their data, time tracking, to understand and improve their team's performance. You can do it too. With step-by-step improvement, you'll find the day-to-day struggle becomes optional in time.