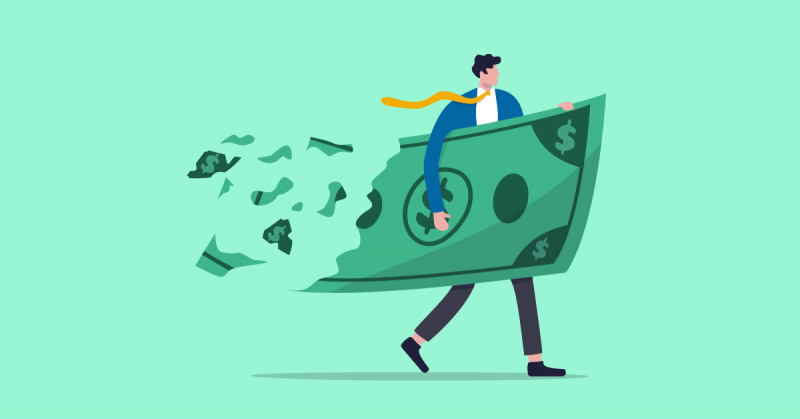 Almost 75 percent of small businesses make mistakes on their invoices. According to GetApp Research, the majority of small businesses admit that 'errors are made in their invoicing." Respondents confessed to sending or receiving error-ridden invoices on a daily basis; 8 percent admit invoicing mistakes are made at least once a week in their organization.
Only 26 percent were confident their invoices were error-free.
What's the cause of these billing mistakes?
These billing mistakes create a variety of long term problems for law firms — decreased revenue, client dissatisfaction, billable leakage, a negative reputation, and a host of additional issues. Let's take a closer look at some of the causes of these problems.
Mistake #1: No firm-wide policies
Many firms struggle with firm-wide policies. When attorneys submit their timesheets, they arrive in a variety of formats and increments. Some attorneys choose to use a tenth of an hour, others bill in quarter-hour blocks. A few use a third of an hour. Why is this a problem?
There are hidden rules that affect your billing increments, for example, very small increments of time remain unbilled. Let's say an associate spends 18 minutes with a client; this is a problem if your firm bills in quarter-hour blocks (1/4). However, a partner working on the same matter chooses to bill in 1/10 increments. What do you do?
Does your associate under bill and lose revenue or over bill? Let's say the associate and partner work together on the same matter? How will they track their time and avoid revenue leakage?
How do you fix this?
The fix is entirely reasonable, just create firm-wide standards. By using a legal billing software, verify that everyone in your firm works with the same billing increments. As a bonus, if you're using software, you'll be able to test and enforce compliance.
Mistake #2: Poor version control
Many firms rely on spreadsheets. Here's the problem with spreadsheets, the version control is poor. Here's an example to demonstrate my point.
Allison, an associate, adds her billable hours to a shared timesheet. Her co-workers add their time to the spreadsheet as well. The next day she spots a major mistake in her timesheet. She has to make a choice; if she:
Reverts to a previous version, her co-workers lose their work.
Updates her time entries manually, she'll lose billable time for the day.
Creates a new version of the timesheet, she increases her co-workers' non-billable work. They'll either: (a.) add their time to both sheets, decreasing their billable time (b.) add their time to the wrong spreadsheet, increasing billable leakage.
Poor version control decreases firm utilization and realization rates, slowly siphoning revenue out of your firm. The more timekeepers you hire, the greater the leakage.
How do you fix this?
Transition away from spreadsheets, paper, and manual timekeeping and billing systems to legal billing software. With the right tools, you'll be able to improve utilization and realization rates.
How can software accomplish that?
Good software eliminates your problems (e.g., poor version control). Great software eliminates problems like poor version control or reconstructive billing;  teaches and corrects your team simultaneously without your direct, day-to-day involvement.
Mistake #3: Block billing and poor billing practices
Five businesses (i.e., clients) filed suit against Morrison & Foerster, a 1,000+-lawyer mega-firm headquartered in San Francisco. According to Tom Feher and Karen E. Rubin,
"The plaintiffs claim that the firm's misdeeds include 'block billing.' By grouping multiple tasks in a single time entry, the plaintiffs allege in the complaint, Morrison & Foerster made it 'impossible to determine exactly what tasks were performed and the amount of time allegedly spent for such tasks.'"
As of this writing, there isn't an ethical mandate that specifically says, "thou shalt not block bill."
So what's the big deal here? Clients feel cheated by practices like block billing, and courts are beginning to agree. So while there isn't an ethical mandate, it's still something clients perceive as unethical.
How do you fix this?
Work with your clients. Instead of attempting to force clients into a billing situation they're uncomfortable with, work to meet them where they are. Compile your invoices accurately. Follow client billing guidelines and work to minimize disputes. Bill your clients regularly; set and follow firm-wide guidelines. Treat billing as an opportunity to build and preserve the relationship you have with your clients.
These billing mistakes are avoidable
These billing mistakes create a variety of long term financial problems for law firms.  The good news? These attorneys can avoid these billing mistakes. It begins with good habits.
The majority of small businesses admit there are regular errors in their invoices. Only 26 percent of respondents were confident their invoices were error-free. With the right tools, policies, and procedures, you can be just as confident.
Attorney billing mistakes are absolutely optional. Revenue leakage is optional. Plug your revenue leaks, and you'll find your revenue increases over time.
Stop your revenue leakage. Try Bill4Time for FREE