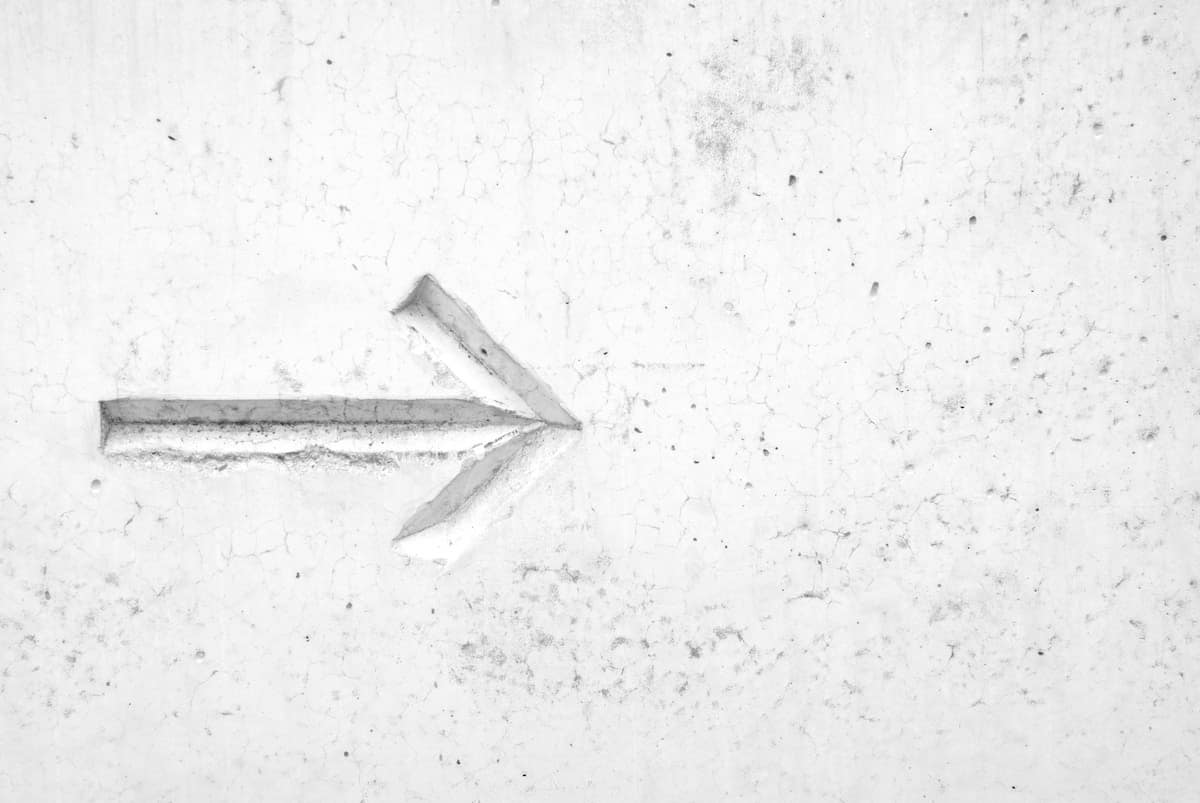 How do you transition from the compensation model you have now, to a compensation model that's best for your firm? What are the specific implementation steps you'll need to follow to ensure the transition is a success?
It starts with understanding.
A successful compensation model transition isn't accidental
Many large firms make a common yet understandable mistake. Firm leadership decides to make radical changes –  without meeting the necessary prerequisites first.
It's typically harmful.
These changes create an unnecessary shake-up with employees across the firm. Support teams, associates and partners are left reeling from these changes.
Isn't that inevitable?
It is for firms who choose to skip the appropriate implementation steps. But here's the key point.
It doesn't have to be.
With the right approach and a bit of foresight, firms can safely transition to a compensation model that best meets the needs of the firm.
But how?
Step #1: Outline your firm's identity
If you're looking to transition from one compensation model to another you'll probably want to (a.) find the model that works best for your firm and (b.) adopt that compensation model successfully with minimal disruption to your firm's operations.
There's a simple way to do this. You ask a question.
"What do we value most?"
Seems like a simple question doesn't it? How can this one question help to outline your firm's identity?
Easy.
This question sheds light on four distinct areas of your firm. The answer enables you to…
Identify your culture. Robert E. Quinn and Kim S. Cameron at the University of Michigan at Ann Arbor discovered there are four types of organizational cultures.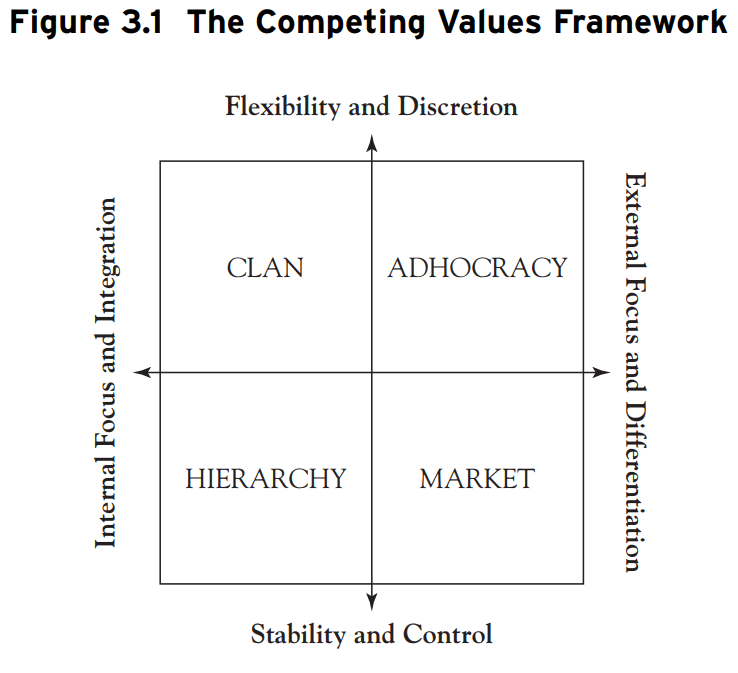 Adhocracy cultures are temporary and driven by change. They're often characterized as "tents rather than palaces." These firms reconfigure themselves rapidly in the face of change. They're adaptable, flexible and creative in the face of uncertainty, ambiguity and
Clan cultures are family-like. There's a focus or special emphasis placed on mentoring, nurturing and investment in the growth of those in the clan. It's all about doing and accomplishing together. Prioritizing employee development is crucial. Viewing clients as partners essential. An emphasis on engagement, commitment and loyalty non-negotiable.
Hierarchy cultures follow a set structure. These firms are focused on perfection, efficiency, stability and doing things the right way. Clear lines of decision-making authority, standardized rules and procedures, control and accountability mechanisms. These are seen as the keys to success.
Market cultures are often utilitarian and primarily focused on results. The internal environment in market cultures is competitive, achievement-focused, and driven by outcomes and prestige. "In the words of General Patton, market organizations "are not interested in holding on to [their] positions. Let the [enemy] do that. [They] are advancing all the time, defeating the opposition, marching constantly toward the goal."
Map your firm's personality. The big five personality traits are predominantly viewed as the prevailing standard for individual assessment. Leaders, essentials and influential employees shape the personality of the firm.
Firms high in…
Openness have a higher degree of intelligence and intellectual curiosity. These firms value knowledge, experience and data more than others.
Extraversion are skilled connectors. They're able to build relationships inside and outside their industry. Influential partners are able to connect with influencers, leaders and essentials who are able to provide these firms with a significant amount of leverage.
Agreeableness are socially minded. There's an emphasis on taking care of their own (employees/clients). They're cooperative, easy to work with, polite and compassionate.
Conscientiousness have a significant amount of self-discipline. These firms are reliable, trustworthy, organized and efficient. These firms thrive with proper planning.
Assess values in your firm. The implicit and explicit thoughts, beliefs, ethics and morals of your firm. Don't make the common mistake of ignoring this. Of all of the details we've discussed so far, values have the greatest impact on any change or transition in your firm.
Why?
It's the hardest to uncover.
Think about it.
How many employees are eager to share these details with their employer?
Do employees at every level in your firm feel the practice is fair? Balanced? Compassionate?
What do your employees (e.g. support, associates and partners) value most?
Some don't want to know.
But these are the details you'll need to uncover to transition to an innovative yet ideal compensation model. The goal here is simple. Get detailed feedback on your employee's values.
This is key.
The intelligence you're able (or unable) to uncover will determine the outcome of your transition. Use internal surveys, employee reviews (via sites like Glassdoor) and one-on-one interviews to find the answer.
Step #2: Match your compensation model to your firm
Why did we focus on details like culture, personality and values? Isn't it a waste of time to place our attention there instead of on the specific steps we need to transition?
Not at all.
The details covered in step one ensure that your transition will be successful.
How so?
The compensation model you choose needs to fit the culture, personality and values of your firm. Let's take a look at a few compensation models.
Eat what you kill: In this model, compensation is determined primarily by individual performance/production. The better an individual employee performs the greater their rewards. This works well with market and hierarchy cultures where competition and conscientiousness (specifically industriousness) are encouraged.
The lock-step system: In this model partners are rewarded with a growing share of the firm's profits – based almost entirely on seniority. The ideal environment for this compensation model follows the hierarchy model. The firm's personality is high on conscientiousness (specifically orderliness) and low on openness. Employees are comfortable with the established rules and norms already in place.
The team building system: In this model, individual contributions take a backseat to the firm's performance as a whole. With the team-building system, 50 percent of a partner's compensation relies exclusively on how well the firm does financially. This compensation model works well with clan cultures that are high in trait agreeableness, high in openness and high in extraversion. The focus isn't on the individual, it's on the team.
See what I mean?
This is the issue many firms run into. They shoehorn the wrong compensation model into an incompatible environment.
The results are devastating.
Employees reject the new norms. Firms lose top tier talent to competitors and partners rebel against new mandates put in place by management.
Understanding is 70 percent of the work.
When you know your firm and your team finding and implementing the right model is simple and straightforward. There are really only two steps you'll need to follow.
Change the culture, personality and values of your firm.
Choose the compensation model that fits the culture, personality and values of your firm.
That's it.
See why understanding is 70 percent of the work?
It's perfect, then!
Not quite. There are a few basic truths you'll need to remember, regardless of the compensation model you choose.
Some of your employees and partners will be unhappy regardless of what you choose to do
Tie your compensation model to your firm's identity and meeting goals become easy
Give your team the opportunity to buy-in (even if they don't have control) and acceptance rates go up
Attempt to force, bully or tyrannize your team and attrition rates skyrocket. Include those who are affected by the change
Make these changes simple, easy and enjoyable to increase widespread adoption
See the difference?
This is how you transition to a new compensation model
The prerequisite steps for a successful transition?
Understanding.
The implementation steps you'll need to follow to transition to a new compensation model successfully?
Matchmaking (or change if you're unhappy with the environment in your firm).
This is how you do it.
Many large firms make a common yet understandable mistake. Leadership decides to make a radical, firm-wide change without meeting the necessary prerequisites first.
Why shake things up unnecessarily?
Follow the simple, two-step process we've outlined and you'll have the know-how you need to make important fundamental changes to your firm's compensation model.