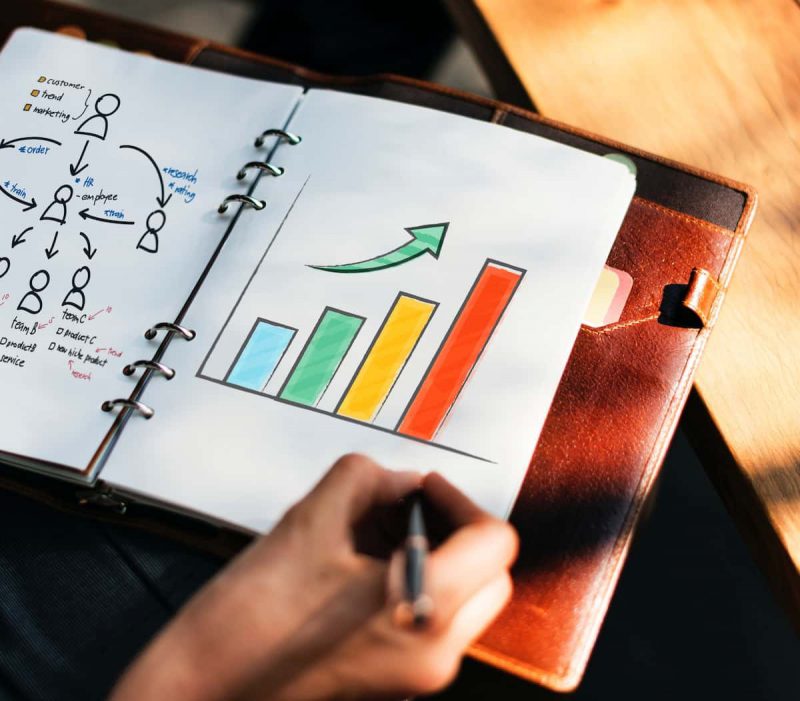 A rate increase can do harm to your relationship with your clients. You might be concerned as to whether your clients would even pay it?
Would they pay you $1,950 per hour? These are the rates elite attorneys are charging at high priced law firms. Their clients are eager and willing to pay it.
So they increase their rates.
These elite attorneys give themselves a 3 to 4 percent raise each and every year. Again, their clients continue to pay their fees with no complaints.
Why?
Why do attorneys focus on their rate?
It's common for attorneys to do so. The vast majority are focused on (a.) increasing their rates by X or (b.) keeping their rate fixed at Y to avoid losing clients or both.
It isn't working.
As a short term strategy, it works because clients feel they want (or have to) stay with their current firm. It's the same issue for clients who undercharge for their services. They're typically in a position where they have to accept what clients give them for some reason.
It's not a viable long term strategy.
Most firms aren't sure what to do about their rate predicament so they rely on the same strategies and tactics they're used to. Push the rate through and hope for the best.
It's hit or miss.
If clients are willing to accept the rate increase firms may be expected to accommodate with discounts, write-downs and write-offs. If clients aren't willing, they dump their firm or they demand a lower rate.
How do you do it then?
How do you increase your rate successfully? Here are three strategies you can use to justify a rate increase to clients.
Strategy #1: Use discounts, write-downs and write-offs
As firm rates continue to increase, realization rates decrease. Discounts, write-downs and write-offs increase proportionally. It's a framing issue.
Here's why.
A common response to rate increases is an unspoken "that's not fair." Clients approach negotiations with this psychological frame, setting an "us vs. them" tone for the duration of your negotiations with them.
Not good.
How do you reframe the discussion? You use psychological mirroring. You provide clients with a complete list of the losses, discounts, write-downs and write-offs you've provided. If you're using practice management software, this data should be at your fingertips.
Here's how you use it.
---
Hi [Client Name],
In Q3, I lost a total of $37,697 on your matter. This loss was due to:
$5,013 in discounts
$8,603 in hard research costs
$13,260 in write-downs
$10,822 in write-offs
I enjoy working with you and I'm looking forward to our work together in the new year. That said, I need to increase my baseline rate to $317 per hour to ensure I breakeven. That means we have 3 months left at the current rate.
Let me know if this doesn't work for you.
Best,
[Signature]
---
See the difference? You've reframed the discussion. It isn't about you being unfair. It's about them agreeing to be fair to you.
Strategy #2:  I've produced X dollars of value
If you're able to pull reports from your practice management software you should be able to create a concise breakdown of the value you've provided for your clients. Be sure to include:
The direct/indirect amount saved from your work on their matter
The total (gross/net) amount of revenue produced
Time saved (direct/indirect) by your work
The quantitative and qualitative value you've produced (e.g. $23m in annual business for your client, your IP work strengthened client's economic moat)
You'll want to use reasonable to conservative estimates.
Why?
Many clients will check your numbers. They'll look for a way to poke holes in your value claims. You'll need to be able to provide clear data on what you've done. You'll want a mix of quantitative and qualitative figures. Once you have that, you're ready.
---
Hi [Client Name],
I wanted to thank you for another great [year]. This [year] we were able to produce $23m in value for your business, with an additional $53m in indirect value.
$12m in losses avoided
$7m in monthly recurring revenue
$2m in recovered billables
$600k in recovered settlement fees
It took a significant amount of work to achieve that, so we'll need to increase our rate by 16% ($417 per hr.) to ensure we breakeven.
How would you like to proceed?
[Signature]
---
Are you seeing the formula here? No? Here it is.
"I've produced X dollars of value. I need Y% of X to remain profitable. Let me know how you'd like to proceed."
Strategy #3: Using AFAs to counter rate objections
Rate increase objections are inevitable.
When clients approach you with objections to your rate increases, what do you do? If you're like most firms, you're nervous about losing the business. You capitulate.
It's completely understandable.
Alternative fee arrangements (AFAs) give you the opportunity to respond to client feedback, offer something more palatable to clients, and preserve your firm's profit margins.
Here's how.
If you're finding that clients are no longer interested in going with the previous arrangement you can use your AFAs to pivot to a new arrangement.  Here's a list of AFAs you can use to renegotiate with clients.
When do you use these?
When you realize that clients are fixated on the wrong part of your fee arrangement (i.e. I hate hourly billings). At that point, you can do several things with your AFAs.
Offer a compatible AFA that relieves their objections
Add an appropriate fee to cover your risk
Spell out the terms and conditions for your clients
If your clients hate hourly billings and they're having difficulties accepting that, offer a fixed rate option with two price points. Ensure one option is more expensive than the other.
Your rate increase isn't the problem
Price is only an issue in the absence of value. Most of the time attorneys allow clients to determine the value of their services mentally and emotionally.
But $1,950 per hour says something.
Your rate is an indicator. If you're able to command a high price in your market it tells prospective clients that you're able to provide value at that price point.
It tells them you're significant.
Elite attorneys increase their rate each and every year. They do it because their clients continue to pay their fees with no complaints.
Why?
The value they provide continues to grow. It's the secret to a successful rate increase. Providing value, showing clients the evidence of that value, then increasing your rates confidently. Provide these ingredients consistently and clients will jump at the chance to pay your rate with no hesitation and no complaints.