Tip of the Week: Bill4Time Added User Permission
Written by Bill4Time Staff in
Blog
June 8, 2011:
---
Bill4Time time billing software has released new User Permission settings. If you're a System Admin user, log in, click on "Settings" at the top right corner of the screen, and then click on the "Manage Users" button. From there choose a user's name, and click the "User Permissions" tab. You should find these: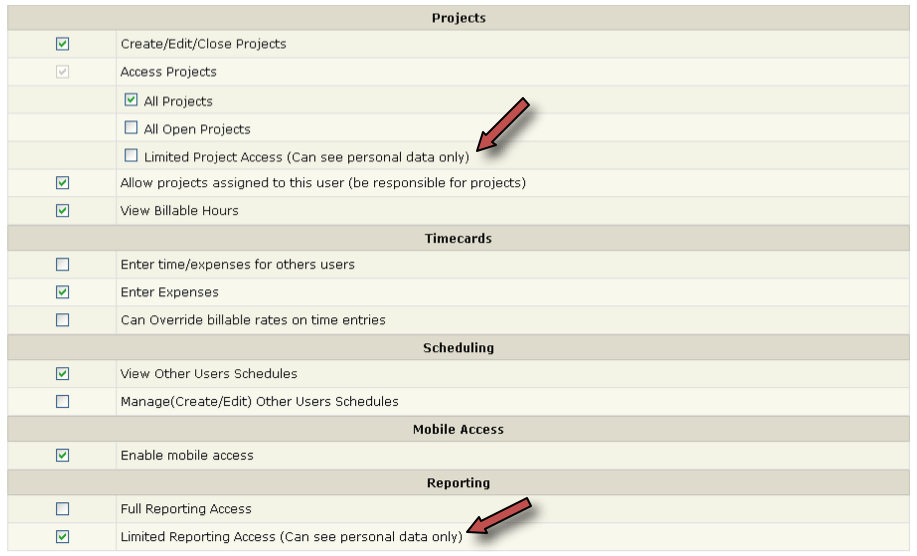 Users who have these settings will only see their own activity when they go to the project details page and to the reports. They will not see the work history or rates of other users.
This site uses Akismet to reduce spam. Learn how your comment data is processed.