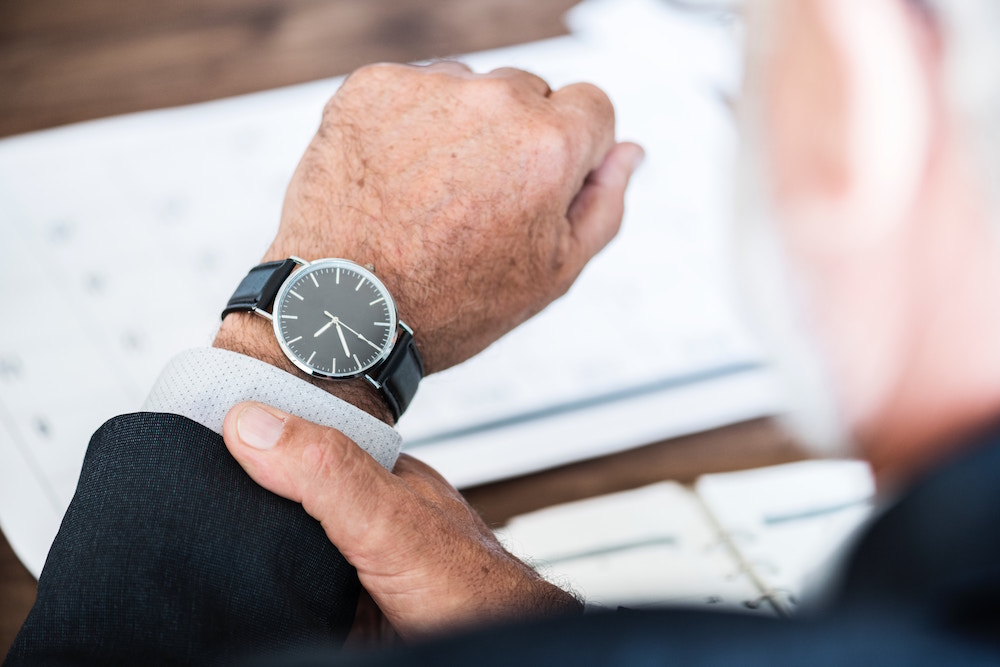 Is your time is valuable?
The obvious answer is Yes. Just one problem. There's something standing in your way. A barrier that, if ignored, makes it impossible to claim the value that's rightfully yours.
Tracking your time.
Your time tracking habits determine whether your law firm wins in the long term. A survey conducted by Adam Smith Esq. and Smart Web Parts found, billable leakage costs firms $20,000 to $40,000 annually, per individual.
Are your billables leaking?
Billable leakage costs firms $20,000 to $40,000 annually. This means a firm with 100 attorneys loses $2 to 4 million every year.
It gets worse.
According to the survey, attorneys are wasting an average of 3.1 hours per individual, per month, on filling out timesheets. The average billing rate in the survey was $438 per hour.
You see where I'm going with this right?
This means law firms waste a conservative $16,294 per person, per year by simply filling out timesheets. In a 100 person firm that's $1,629,400, that's billable time lost, on filling out timesheets.
Upsetting no?
Billables shouldn't be leaking but they are. Why? leakage comes from (at least) three sources.
Time leaks.

A failure to produce or accurately record your billable time. This typically results in under-billing. An associate performs a particular task but they don't fill out their time sheet until the end of the week. They complete 12 hours of work but only report 8.

Manually filling out timesheets.

Attorneys waste time manually filling out timesheets. Instead of relying on a hassle-free system to track their time, they're relying on excel spreadsheets. Or scribbling them down on post-it notes. Or entering them into their CRM system where they don't belong.

Write offs.

A good example would be the total amount of completed work that's recorded but

never

billed. A notorious example? A partner decides that writing off a junior associate's time is the best way to boost

their

fees, salary or bonus. Write offs can include fee reductions to satisfy an unhappy client, bad debt or disbursements.
These are poor time tracking habits.
It's also the source of our problem. But there are even deeper issues at play.
Attorneys hate time tracking.

Attorneys in our previously mentioned survey described time tracking as "

the bane of my existence

" and "

the worst part of law firm life

." Time tracking is indispensable, but many attorneys see it as a morale-killing, soul-sucking endeavor. Why? It's busy work that takes up too much of their precious time.

Competing work.

The non-billable work that sucks up your time and energy. This work seems to be a necessary evil, a distraction that makes it harder to hit billable benchmarks. It's a miserable ordeal because typically,

these competing to-dos aren't optional

.

Delayed time tracking.

If the time tracking process is difficult or tedious, attorneys are more likely to put it off. This delayed tracking inevitably leads to reconstructive time entries. The kind where attorneys engage in creative "guesstimation." These time entries are often inaccurate leading to the time leaks and under-billing I mentioned earlier.
These challenges create bad habits.
Are poor time tracking habits really law firm killers?
Law firm closures. Time tracking.
The two seem somewhat disconnected, don't they? The unfortunate reality is that these two factors are more connected than we realize.
Why?
Ownership. For the most part, law firms are owned by their partners, not by investors. Partners, as you know, don't receive a fixed salary. They're paid via profit shares.
Why is this an issue?
Partners are sensitive to two factors (a.) the profitability of the firm and (b.) the inherent liability that comes with ownership.
Partners are often personally liable when a firm dissolves

Any compensation a partner receives is subject to a clawback during bankruptcy proceedings

Partners may have to give up any billings generated after the firm is dissolved

A decline in profitability may trigger partner withdrawals
These liabilities are unpleasant.
The easiest way to avoid these liabilities as a partner? Be one of the first to withdraw from the partnership.
You know it. I know it.
Here's the time tracking connection. Partners are taking on a considerable amount of risk. Naturally, they expect to be well compensated for their troubles.
It's all about the partner draws.
Partners are happy as long as the cash continues to flow and their partner draws continue to grow. It's a treadmill that comes with a significant amount of pressure.
Hold and carry.
Partners want to maintain the standard they're used to. The partner's draw must increase over time. The pressure is so intense law firms are motivated to borrow money from banks, anything to maintain the expected standard.
What if they fail?
What if the firm can't live up to these lofty expectations?
Partners run.
They look for better opportunities somewhere, anywhere else.
Enter time tracking.

Poor time tracking habits lead to disaster
If you're a small or solo firm good time tracking is a must.
A small/solo firm simply can't afford to lose a significant amount of revenue each month and stay in business. As the saying goes, cash is king.
Running a medium to large firm?
You probably have partners. You'll need to keep these partners happy. Partners are primarily interested in one thing.
Partner draws.
The more money they receive the happier they'll be. Over-bill and you run the risk of losing clients. Under-bill and you lose a tremendous amount of revenue and your partners.
Okay then.
How do you improve your poor time tracking habits?
Simple.
Make it easy for attorneys to track their time
The saying "time is money" is literally true.
Want to improve your poor time tracking habits? Make it easy for attorneys to track their time. So easy they can track their time with the push of a button. Reduce the number of restrictions, details and red tape attorneys are required to go through.
Next, avoid competition.
Attorneys are forced to manage a plethora of unpleasant busywork.
Reduce paperwork.

Can you find the files you need, when you need them? Are your legal docs and paperwork centralized and available on-demand? The time your attorneys spend searching for a document? That's non-billable work.

Outsource marketing.

Attorneys are typically expected to bring in business. When are they supposed to do that? Marketing is a necessary and important part of work, but it's non-billable work. How can attorneys juggle these billable and non-billable work requirements? Outsource marketing whenever possible. Work with trusted advisors or work to create marketing leverage (e.g. write a book, give a speech, etc.).

Reduce interruptions and delays.

Gloria Mark, researcher at the University of California, Irvine found that

it takes 25 minutes to recover from an interruption

. Most workers in an office setting get 11 minutes to recover, which isn't enough. Interruptions erode the amount of billable time attorneys have to work with.

Systematize repetitive work.

Are you writing the same emails, covering the same topics, or dealing with the same repetitive problems? Can you create a set of templates or scripts to reduce work times?
Use behavioral models to improve poor time tracking habits. Give your team the psychological motivators needed to produce outstanding results.
Wait a minute.
What if you don't bill hourly? What if you rely on alternative fee arrangements (AFAs)? Time tracking isn't really necessary, is it? Good time tracking habits are even more important.
Think about it.
If you're working for a set fee, hours are still important. You'll need to know (a.) how long it takes you to complete a given task or project and (b.) whether you're still profitable at the price point or fee schedule you've set.
Are you working for free? Are you profitable?
With good time tracking habits, you'll get a clear, straightforward answer.
Poor time tracking habits create leaks
Attorneys waste an average 3.1 hours per month filling out timesheets manually. Billable leakage costs law firms a conservative $20,000 to $40,000 annually, per individual. The true estimate is projected to be much higher but no one wants to admit failure.
Billable leakage is inevitable.
None of us are perfect after all. But leakage can and should be kept to a minimum. Your time tracking habits determine your firm's success or failure over the long term. Leakage isn't the source of your problem. You've identified the source, you have the cure.
Just simplify time tracking.
Minimize the barriers and you'll find your time tracking habits are incredibly valuable.