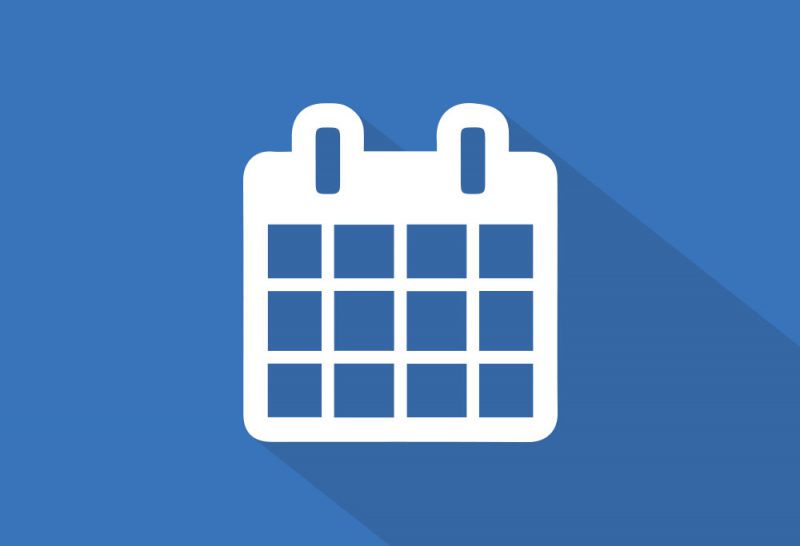 The Bill4Time product team releases new and enhanced features, system improvements, and bug fixes several times per week. Organized by month, the Release Notes blog series will highlight all the changes we've implemented, so you can easily stay up-to-date on what's new. If you have a question, feedback, or an idea – please leave a comment below!
Take a look at what we've released this November:
Updated 11/30/2017
Editing Internal Time – Our developers have identified and resolved a bug where Internal Time entries cannot be edited, only when opened from the Time & Expenses screen. As a temporary workaround, users were able to access these entries from other areas of the program – like within reports. However, this issue is now fully resolved for all users and all accounts.
Updated 11/22/2017
Trust Deposit Void Display – Our developers have identified and resolved a display-only bug where the 'Void' box appeared to be checked when the deposit was not voided. This is now resolved in all instances, and again it was a display-only bug, meaning that all trust transactions are being tracked correctly.
Receipt Attachment Page Format – We've updated the receipt attachment display so that each separate attachment appears on its own page without any overlapping or sharing with a separate expense receipt attachment.
Flat Billing Method Defaults – Our developers have identified and resolved a bug where when a non-billable entry was duplicated – changing the Activity Type would cause the Flat Fee billable default selection to become overridden on the new entry. This is now resolved, and the Billable box will remain checked when selecting a new activity on a duplicated entry.
Time and Expense View Unit Prices – We have removed a subtotal from the Unit Price column within Time and Expenses. This metric was found by our users to not be a useful or insightful metric. We've removed this in an effort to improve clarity when reviewing subtotals within Time and Expenses.
Updated 11/17/2017
Task Summary Report – NEW!  We have just released the new Task Summary report (available for our Legal Plan subscribers). Filtering, sorting, and sub-totaling by Task Code are now available on the new Task Summary report. This report will be shown under the Summary tab as long whenever ABA Codes are used in Bill4Time.
Updated 11/9/2017
Invoice Expense Attachments – We've updated how the system handles full-page PDF expense receipt attachments on invoices. Previously, when the template was setup in a way to allot space for a page header/footer, a full-size PDF attachment would break onto a second page. We've updated how the system generates these attachments so that the image is scaled down slightly, in an effort to keep everything to a single page — and prevent a second nearly-blank page from being included in the invoice document.
Select-All Clients in Statements – Our developers have identified and resolved a bug in Statements what was preventing all clients from being selected at-once after previously deselecting all clients from the list. We've updated the functionality so that whenever this box is checked all clients become selected or deselected, as would be expected.
Billing Rates Tab Format – No functionality change, but we've updated the Billing Rates tab at the Client and Project levels to better format and display the 'For All Users' billing rates data entry fields.
Updated 11/2/2017
Web Content Accessibility: Screen Reader – Inspired by feedback from visually-impaired users, we're working to improve web content accessibility throughout the Bill4Time system. In this update, our developers have implemented a change to our Reports that enable the use of the multi-select combo boxes designed for selecting the parameters when running a report, for users assisted in accessing Bill4Time through a screen-reading software.
Firm Address on Statements – Our developers have identified and resolved a bug where Statements could be generated with the Firm's header address displayed when the corresponding setting was disabled. This issue is now resolved for all users and all browser types.
Firm Settings: Country Added – We've added Kosovo to the list of available countries to select from when setting up the details of your firm's address.
Click here to view October's Release Notes
Question or comment about a change we've made?
Please contact Bill4Time Support by Email or phone: 877-245-5484