A quick way to ask a question or contact support is at the top of any page in your account. Just click the Help link to bring up the option to chat with us online or to submit a request. You can also search through the plethora of support articles available to locate an answer to any question.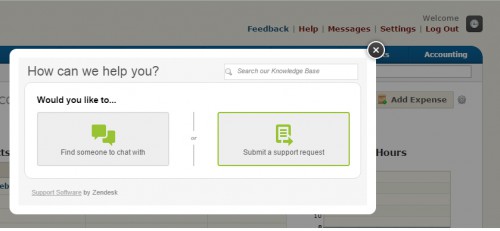 Most of our support articles have quick tip video guides that walk you through any question you may have. If you need more assistance or want a quick way to access our full Support page along with our hours, support numbers, webinars and more, you can click the Support link at the bottom of any page in Bill4Time. This will automatically bring up the Bill4Time Support page.
You can watch videos, download manuals, read questions and learn answers from our Bill4Time Knowledge Base. It's a vast knowledge center available at your fingertips 24/7.
At Bill4Time, we've got your back! So feel free to chat, submit a request or visit our Knowledge Base.