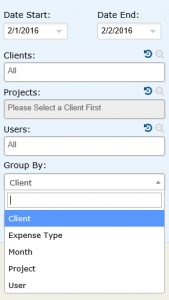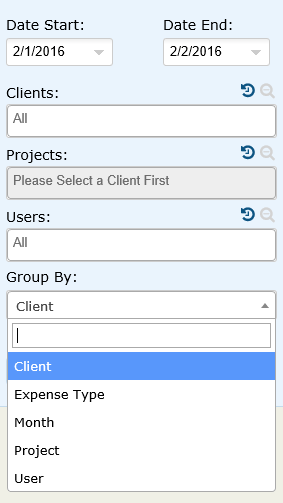 Recently we upgraded our Expense reports to organize and add updates. You can group your Expense report by Client, Project, User, Expense Type, and Month.
When grouping by Client it will show all expenses billed per start and end date along with the cost and sell price. Grouping by Project will subtotal your expenses per Project. Grouping by User shows all expenses in the time frame along with the Receipt Files. Expense Type allows you to organize by your customizable types. Lastly, your group by Month will total by month and subtotal by Expense Type.
All reports have the ability to Print, save to PDF, and export to Excel for further customization.
At Bill4Time, we offer the features you need…and most of all, the features you use. Easy to use, dependable and designed with you in mind—that's Bill4Time. If you haven't tried us, register for a free 30-day trial and see for yourself.