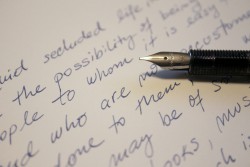 A cover letter is a great way to summarize your invoices. If you are on the Pro or Enterprise plan, this feature is ready to use!
To setup a Cover Letter, you first want to go to Settings and click on Invoice Setup. From there, you can add a new template or click the clipboard icon to edit and existing template in your account. Then click the Cover Letter tab to check the box next to "Include Cover Letter."
To the right, you will see the various fields you can pull onto the invoice. Say you want it to pull your client and project name. You can choose between these fields which will then add to the text to the left.

Click the following article for further instructions, including an example invoice once the portal is turned on: https://support.bill4time.com/hc/en-us/articles/208024997.
At Bill4Time, we offer the features you need…and most of all, the features you use. Easy to use, dependable and designed with you in mind—that's Bill4Time. If you haven't tried us, register for a free 30-day trial and see for yourself.