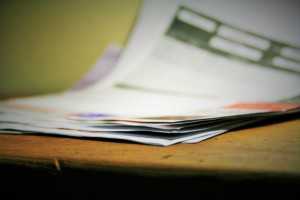 Within the program there are multiple ways to setup Flat Fees depending on the scenario you have.
Say for example you want to bill a flat fee once for services along with hourly work. You can open a new time entry and change the Entry Type from Hourly Work to Flat Fee work. This allows you to create a one-time flat fee entry to bill along with any hourly entries.

The other two options are setup on the Project page. You can set the Billing Method to either Flat Fee—One Time or Reoccurring.
With "One Time" all time entries will default to non-billable so you can track only hours worked but not bill any amounts. You can then bill the flat fee each time when needed by choosing the Add Closing Fee on your Project Details page.

When a Project is set to Flat Fee. Reoccurring defaults all time entries to bill at the flat rate you set. This scenario comes in handy when only a flat fee monthly is needed to bill the client.
At Bill4Time, we offer the features you need…and most of all, the features you use. Easy to use, dependable and designed with you in mind—that's Bill4Time. If you haven't tried us, register for a free 30-day trial and see for yourself.