It's that time of year again, and Bill4Time is spreading the holiday cheer with a wave of new features!
Personalized login pages. Logging in just got a little bit easier, and a little bit classier.

Save a few clicks by using our handy new shortcut. Just type (your firm ID).bill4time.com into the address bar, and it will take you right to the login page. To make you feel a little more at home, your company's logo is displayed at the top.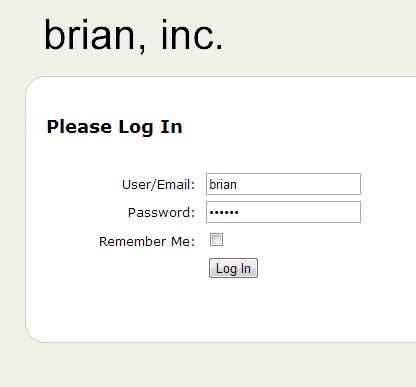 If you do not have your custom logo on your account, click here to learn how to upload one.
Specify your "From" address. You've always wanted your email address on your invoices. We have too. No more invoices@bill4time.com. Just you and your firm.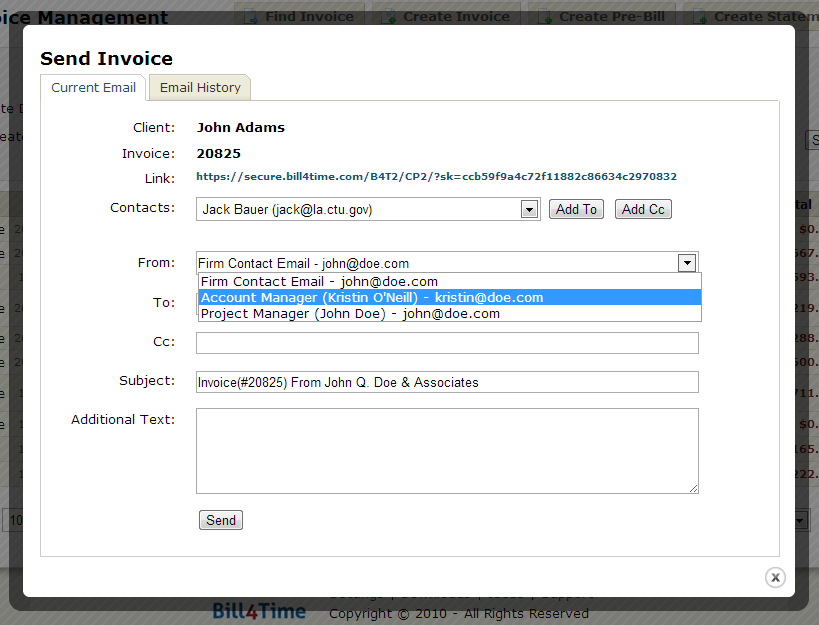 Change invoice templates on the project level. Use different invoice templates on different projects for the same client. Customization just got one level deeper.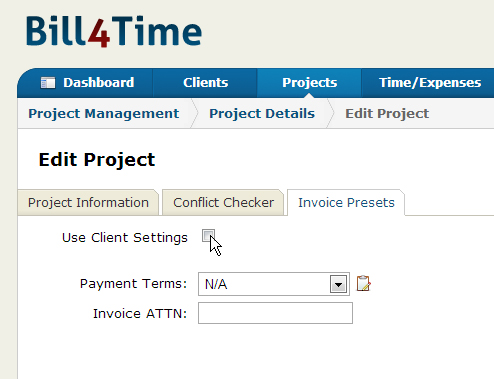 To change the invoice template for a specific project, first open up the Project Details page. Select the Invoice Presets tab near the middle of the page. If you can see the template list, but cannot select one, you need to change a few settings. Here are step-by-step instructions to change invoice templates on any level.
Do you have more ideas that could make Bill4Time better? We want to hear from you! Head on over to support.bill4time.com, and in the top right under Knowledge Base, you can see our Ideas & Feature Requests thread. We implement new features directly from this page. Not only can you submit your own new ideas, but you can vote and comment on the ideas of others. Check in every so often to see what suggestions are floating around, and help us make your life easier!