The secret to a successful law firm is keeping a close eye on its performance. Law firms that consistently track their key performance metrics can determine where to scale for growth and identify other areas for improvement. Whether it's daily, monthly, or quarterly, keeping a pulse on key business metrics with the use of legal time and expense reports can help law firms make proactive decisions to remain profitable and mitigate potential risks. 
Rather than keeping metrics in a spreadsheet or paper, law firms can use law practice management software to quickly generate reports. It's important to know what to track first — continue reading to learn the type of legal time and expense reports firms should pull and best practices. 
What Are Legal Time and Expense Reports?
Time and expense reports can reveal whether a law firm is profitable or simply breaking even. Typically, time and expense reports may include:
Time entry reports, which cover the time entries by client or matter
Time summary reports, which include weekly and monthly time entry totals by the client, matter, and staff member
These two reports can offer insights into how current hours are divided between clients and matters. This can show which ones are taking too long to complete or where time can be better managed, either by the firm or by the staff members.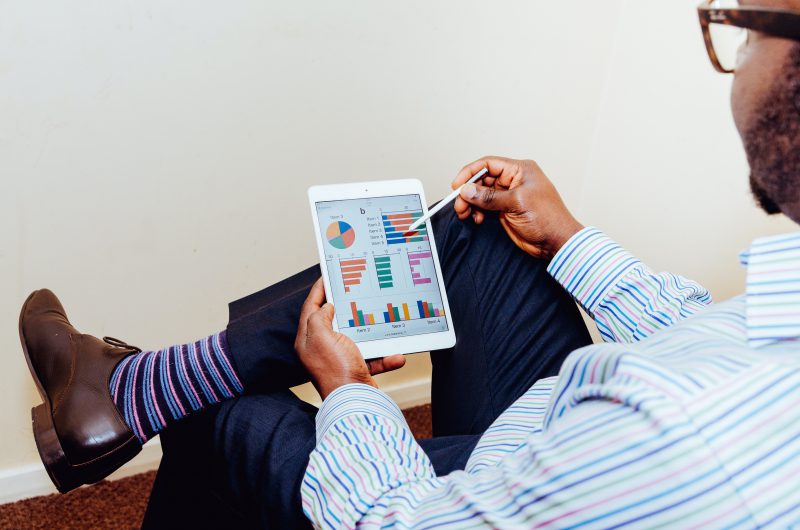 What Information is Captured on Legal Time and Expense Reports?
1. Billable Performance/Revenue Report
This report provides in-depth knowledge of the actual revenue vs. the target revenue of the law firm. It features performance metrics like collection, utilization, and actualization rates. When a law firm has these metrics at hand, they can determine where things are working and what can be done to improve the numbers, as well as the individual performance of staff members.
Time tracking software streamlines the timekeeping process by accurately and quickly tracking time with a timer on a phone, tablet, or desktop. Billable and non-billable time can be tracked separately for keener insights. Best of all, law firms can review and track daily or weekly time summaries to keep up with the productivity and financial status of the organization.
2. Statement of Cash Flow
A statement of cash flow helps law firms track and manage revenue generation. This should include the net income, cash from operating activities, adjustments on net income, and depreciation. This report can indicate whether the firm may need more cash or when it's safe to commit some funds to savings.
With the support of legal management software, firms can generate time and expense reports to get a comprehensive view of their finances. This report should reflect payment history, summary reports, expenses, or any overdue balances.
3. Accounts Receivable Report
The accounts receivable report shows the money owed to the law firm. This report is essential for tracking the status of invoice payments and if any are unpaid. Law firms should monitor accounts receivable on a firmwide basis and per-client basis.
If client invoices have a tendency to be delayed, it may be beneficial for law firms to streamline the process with online payment options. The paper billing process is slowly phasing out in the legal industry with advancements in legal technology. Bill4Time Payments is a native payment processor on the Bill4Time platform. Having online payments built into a firm's legal practice management software allows for a convenient, secure way for payments to be collected faster. Bill4Time Payments also comes equipped with exclusive reporting to keep track of payments, refunds, overdue balances, and more.
4. Monthly Revenue Report
The monthly revenue report is important for law firms to appreciate the capital flowing in and out. This report considers the time billed and current collection, and it can be narrowed to reflect daily, weekly, monthly, quarterly, or yearly revenue.
Bill4Time comes with custom features including detailed revenue reports and report customizations that allow for in-depth views of different performance metrics. The combinations are virtually limitless to help firms reach their goals.
5. Balance Sheet Report
A balance sheet covers the assets and liabilities of the firm, including accounts payable and current capital. This helps law firms gauge the firm health and make adjustments to ensure that things are on track for success in the short and long term.
With time tracking software, law firms can generate balance sheets with granular firm data like balances for individual clients or trust payments for IOLTA compliance.
6. Profit and Loss Statement
The income statement is a report that firms can use to track earned revenue and expenses paid, including overhead, marketing costs, insurance costs, and other expenses. This statement shows the most recent figures for the entire year, rather than periods of highs and lows, to evaluate the firm's health on an annual basis.
Each profit and loss statement tracks the full previous year, working backward to plan for future performance. Firms can also customize these reports to account for seasonal performance or periods of change that may have impacted the numbers.
How Time and Billing Software Streamlines Expense Tracking
These legal time and expense reports are a great foundation for the type of metrics law firms should be tracking on at least a monthly basis. With legal management software like Bill4Time, law firms can leverage robust reporting functionalities and custom features to monitor firm health and performance.