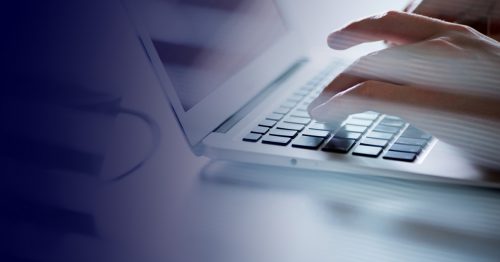 In the right hands, Facebook is an incredibly powerful firm building tool. But it has a sweet spot – B2C firms. Even better, it produces significant value when the right amount of effort is applied.
Which is why it's ignored.
Most lawyers prefer to focus their limited time and attention on business development platforms they view as a "sure thing."
Many lawyers ignore Facebook for one simple reason
It isn't a sure thing.
These attorneys prefer to focus on tried-and-true, but minimally effective strategies like purchasing leads. You pay a third-party platform a flat fee for a particular lead.  Next, you wait for the leads to come in. Finally, you race to follow up with each and every lead you receive.
On the surface, this sounds great.
It's an easy way to attract the attention of eager and motivated clients. If you're running a consumer-facing firm this is exactly what you're looking for.
Here's the problem.
Many firms receive the same set of leads you do. This means at least three or five other firms are racing to get in touch with the same prospect before you do.
This is very bad news.
If you've purchased these leads before you know where I'm going with this. These lead services are typically riddled with problems.
The prospect's contact info is often missing or incorrect
Prospects are irritable and unwilling to negotiate further due to being inundated calls
Prospects are price conscious, disloyal and focused on "deals"
Many of these services don't offer refunds. Ten bad leads at $60 per is a $600 loss
Most firms accept these losses as a cost of doing business. They continue to pay for these nonexistent/low quality leads on a daily, monthly or annual basis.
It's a tremendous waste of money.
Facebook is tremendously valuable…
If you know where to look.
If you'd like to put Facebook to work you'll need one thing above all else.
Consistency.
Consistency is the key to making all of this work. You'll need to invest for the long term. If you're a trusted source people can depend on, Facebook will supply you with a steady stream of eager, motivated and focused clients. Here are two ways lawyers can use Facebook for effective and comprehensive business development.
Strategy #1: Closing prospective clients
Here's a simple and straightforward strategy you can use to win over prospective clients. First, you'll need to determine what your clients want. The strategy we'll follow is straightforward and simple.
Choose one specific practice area (e.g. bankruptcy). If you're like most firms, your focus is spread across multiple practice areas. You want to choose one practice area to start. Why? You'll need time to work the kinks out of your advertising campaign.
Do keyword research on bankruptcy, credit, and debt related topics. Head over to Google keyword planner and Google trends to start searching for content ideas. You're looking for educational content ideas – Helpful content you can create for your prospective clients.
Create educational content (on your selected topics). Your content should be practical. It should present your client's problem in their own words. Recommended solutions to their problem, and a way to contact you if they prefer you to handle things for them.
Advertise your educational content to a specific and highly targeted audience (i.e. a specific demographic in your state or county). You want to outline the demographics and psychographics of your ideal client ahead of time.
Use retargeting/remarketing to follow up with prospects who have already visited your site. You want to present these clients with an irresistible offer and a compelling value proposition. An irresistible offer could be a compelling bonus, discount or incentive that gets prospective clients to take action immediately.
Show prospective clients the next step. What do they have to do to receive your compelling offer? Do they call you, stop in to see you personally or schedule a free consultation? Make their next steps easy, simple and clear. The easier it is for clients to request/pay for your services the more likely they are to do it.
Strategy #2: Build a stable platform for clients
Facebook groups are a goldmine.
They're easy ways to build an audience of like-minded prospects around a specific practice or focus area. There are two ways to use Facebook groups to attract prospects.
Build a group. Building a group gives you control. You're able to structure the terms and conditions of the group. You decide whether your group is open to the public or private for members only. Groups you build can be targeted to a specific demographic or psychographic.
Join a group. There are hundreds of thousands of groups on Facebook. These groups are structured around a particular topic, theme or focus area. They're a great way to attract a massive audience in a very short period of time. Groups you join are helpful but they tend to be broad, serving a massive audience over a larger area.
I'd recommend that you use both. Here's how you do it.
First, build a group.
You can follow these instructions to create your own Facebook group. You want to use the demographics and psychographics you outlined earlier to determine who you'll accept or reject. If you're a bankruptcy attorney in the state of Kansas, focus your attention exclusively on bankruptcy credit and debt topics. Only accept members if they live in the state of Kansas.
Easy, right?
Next, join a group.
You want to create a list of Facebook groups you can join. Your goal? (a.) Help the members of other groups. Offer legal information, help, and support to people in relevant groups. (b.) Post content as your page. Here are some instructions and how to do that.
Redirect prospects who visit your page to your Facebook group first and your website second. Why send them to your group first? Why not send them to your website and try to convert them there?
They're not ready.
Google ads are more like an auction. Prospects are in a buying mindset. Facebook is like a party. Prospects are in a socializing mindset. When you drive prospects to your website it's often viewed as a hard sell. Sending them to your Facebook group gives you the chance to build a relationship and add value.
What if prospects are in a buying mindset?
It's a great problem to have. They can visit your website or contact you for a consultation.
Here's why this group strategy works.
Building a group of your own builds a stable audience of eager, like-minded clients.
Joining someone else's group gives you the opportunity to add value to people in your area who may be looking for a professional with your skills
When you serve group members you trigger the law of reciprocity. Prospects who feel indebted to you or impressed with your legal information are far more likely to contact you for help. These prospects typically won't haggle over price. They also tend to trust your judgment and expertise, become stable long-term clients.
What if you don't have the time?
That's easy.
You use the same strategy elite attorneys use to get an enormous amount of work done in a very short period of time.
I'm talking about dead time.
Dead time is occupied time. The time where you're doing something tedious, repetitive or mindless (mostly). Eating lunch at your desk, your daily commute to and from work, working out, etc. Here's how you use it to get more work done.
Hire a virtual assistant to manage your Facebook group
Have them send you specific questions from members
Use a digital recorder or your smartphone to record your answers to member questions
Have these answers transcribed and posted to Facebook (or post them as a video or podcast)
It's easy efficient and helpful.
Facebook could be your secret weapon
In the right hands, it's a powerful firm building and business development tool. It's a platform many attorneys choose to ignore. Facebook is the perfect B2C platform for small, medium and large consumer-facing law firms.
The good news, it's being ignored.
Most attorneys choose to focus on the sure thing. As we've seen, the sure thing isn't really a sure thing. These lead services come with problems of their own. A severe amount of competition, disloyal clients and poor quality overall.
Your hands are the right hands.
Start today, be consistent and you'll find Facebook is the secret business development weapon you've always wanted.