Many law firms struggle to get their invoices paid on time (about 59%). There are several situations that prevent a client from paying their invoice, ultimately leaving the firm to chase down bills or send an account to collections, a process that would rather be avoided by all parties involved.
In some cases, law firms can create roadblocks for clients in the billing process that contribute to late payments. Creating an efficient invoice reminder process can help you streamline your law firm billings and collections to get your clients to pay on time and remove the hassle from the billing process.
Why Send Invoice Reminders?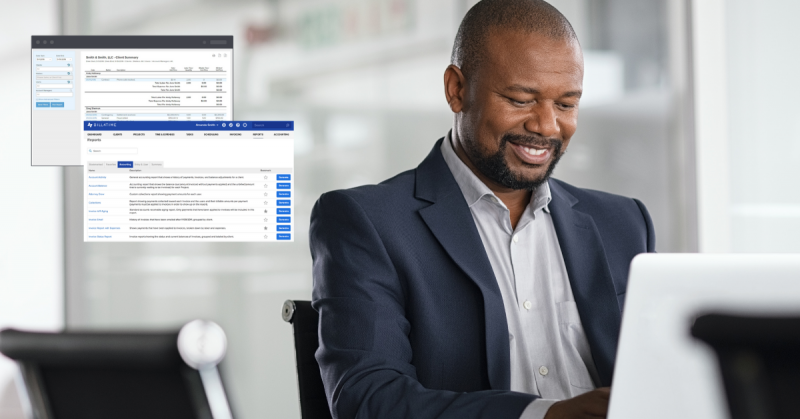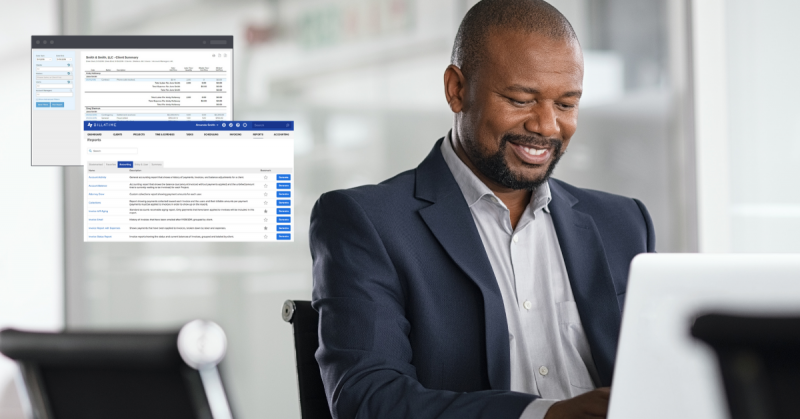 Invoicing regularly — at least once a month — keeps clients aware of the services and fees. Along with that, sending invoice reminders lets clients know when they have an invoice due date coming up to avoid missed payments.
Best Practices for Sending Invoice Reminders
Having defined legal billing guidelines for your law firm can often mitigate any bumps in the billing process. Your billing policy should not only provide standardized processes for internal teams, but it should also outline client expectations.
You can avoid billing disputes, reduce ethical issues, and maximize revenue capture with some improvements to your invoicing process. Here are some best practices:
Improve Timekeeping
Lawyers often rely on traditionally manual methods to track time. This method is error-prone and can lead to under or overbilling, which puts your revenue and law firm reputation at risk.
Automated timekeeping through legal billing software helps you track your time accurately and transparently to include all the billable time on your invoices.
Use Invoice Templates
Creating a legal invoice is a time-consuming process, but not when you use custom invoice templates available in legal billing software. Invoice templates include all the information you need, such as:
Firm logo
Firm contact information
Date
Invoice number
Late payment terms
Federal employer identification number
Then, all you have to do is include the specific client information to produce an invoice on time and send it to your client.
Set an Invoicing Schedule
As mentioned, invoicing at least once a month is recommended to keep clients aware of your services, fees, and billing schedule. If you choose to invoice more frequently, it should still be on a consistent schedule to help clients prepare for when their bills may be due.
For reminders, send an invoice reminder a week prior to the due date. If the payment is not received, send another reminder within the following week.
Many law firms create manual calendar reminders for their invoicing schedule. Legal billing software eliminates this process with automated invoicing and invoice reminders.
Accept Online Payments
Coupled with strategic reminders, the easiest way to get paid on time is by making the payment process as quick and convenient as possible. Offering online payments with an array of payment options can reduce your accounts receivable, reduce payment delays, and increase revenue.
The more flexible and user-friendly you can make the payment options, the happier your clients will be. Legal billing software offers a secure and convenient online payment portal — free of third-party integrations. Bill4Time Payments is 100% compliant with IOLTA, ABA, and state bar guidelines for ePayments and syncs to the billing system to accept payments automatically.
Follow Up with a Thank You
Each time you receive a payment, it's recommended to send a follow-up "thank you" message to your clients. This helps you encourage timely payments in the future, nurture your relationships, and confirm the receipt of payment.
A follow-up message is a valuable touchpoint for client feedback. You can ask your clients to rank how likely they are to recommend your firm to a friend or family member and ask for website reviews. You can use this feedback to pivot your firm's processes and influence your legal marketing strategies.
When Should I Send an Invoice Reminder?
It's best to send your invoice reminder a week before the due date. This not only gives your client time to look it over and pay, but it keeps the payment fresh in their mind.
After that, the number of reminders you send will depend on your relationship with your client. If you don't receive a payment by the due date or within the following week, it's good to follow up with another reminder.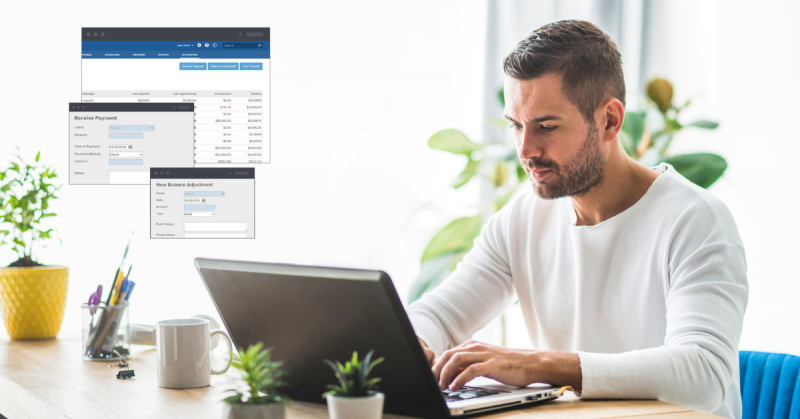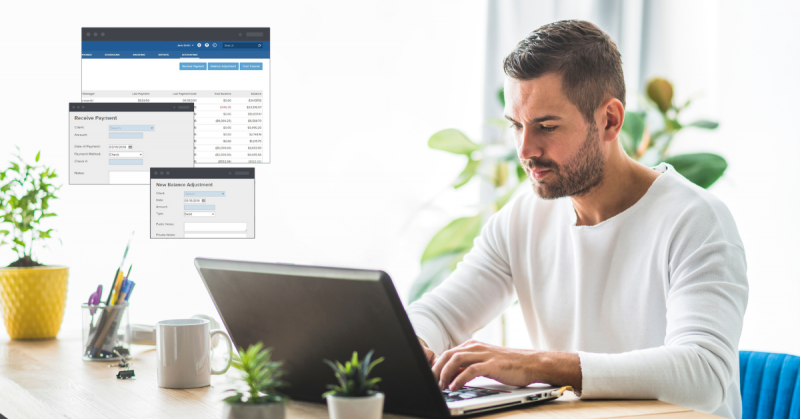 How to Get Clients to Pay Their Invoices on Time
Once you get the systems in place for your law firm billing, you can revamp your processes to get clients to pay their invoices on time.
It all starts with the first client interaction. Set expectations with clients upfront about your law firm's billing process and policies. Not only will this benefit your firm in the long run, but your clients will also value the transparency and in turn, have a better experience.
Remember, hiring a lawyer may be one of the most expensive services a client pays for. Spare them unexpected expenses by setting up clear expectations for what they can expect to see on invoices, when they'll receive them, and how they can pay.
Once an invoice is sent to the client, they should have a clear idea of what services they're paying for. Make sure you have detailed items on your invoice with context to ensure they understand how you spent your time. This nurtures trust and reduces disputes to get your bill paid faster.
Finally, incorporating on-demand services will simplify how clients interact with your firm. Bill4Time offers online payments via custom payment links or a client portal. By enabling the client portal, clients can pay their invoices, review documents, and connect with your firm from any device.
Get Paid with Invoice Reminders
Regular invoicing is a critical aspect of running a successful law firm. With consistent billing and payment reminders for your law firm invoices, you can decrease billing disputes, improve the client experience, and capture revenue for your firm.