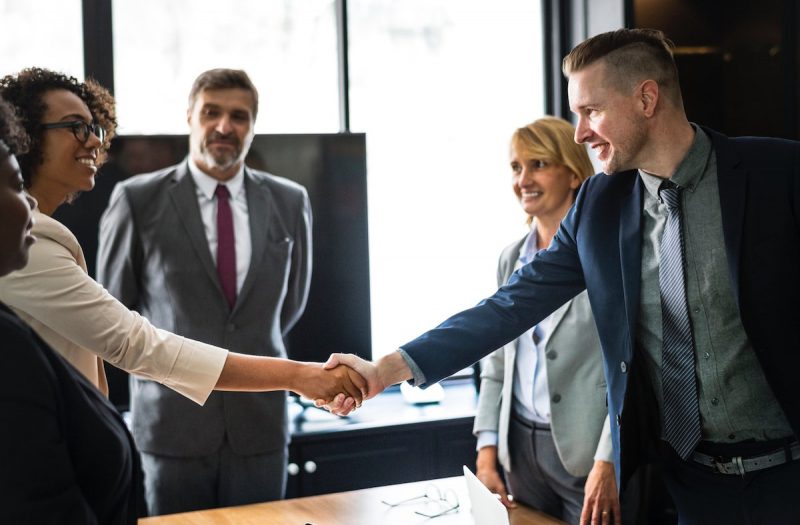 Realization efficiency is a major challenge for law firms of any size.
It's simply impossible for firms to achieve a collection realization rate of 100 percent. It also seems like an unrealistic expectation to have.  Skeptics are quick to mention that this is the way it goes for everyone in the legal industry.
"Things are trending down," they say.
It certainly looks that way on the surface. You really can't control if or when clients pay you.
Or can you?
Your realization efficiency depends on communication
There are simple things you can do.
Obvious things.
These steps don't require a significant investment of time, energy or resources. They just require your consistency and commitment. Let's take a look at the techniques you can use to improve your firm's realization efficiency.
Technique #1: Deal with discounting
Discounting at the timesheet level.
This happens for a variety of reasons. An inexperienced attorney decides to reduce the amount of time they recorded. They feel the task or matter they handled took too long.
They're feeling fear and/or guilt.
Then there's recording billable hours at the end of the day. Relying on manual timekeeping systems. This creates billable leakage as the time you've spent tracking your time is lost revenue for the firm.
This costs $20,000 to $40,000 per attorney, per year.
Then there's aggressive billing. These firms complete work aggressively. They're quick to champion their client's cause but they're not as mindful of their billing and invoicing practices as they should be.
Which creates surprises.
Clients aren't fond of surprises. If there's a significant variance in your client's invoice let them know ahead of time. Better yet, set a pre-determined budget or range for each invoice. If you find yourself outside said budget be sure to let your clients know ahead of time.
Get their permission to proceed.
Ignoring this contributes to lower realization rates. It also means future invoices will be policed more aggressively which further reduces realization rates.
Technique #2: Minimizing write-downs and write-offs
Here's a surprising truth.
According to Altman Weil, your realization suffers the most during billing.
How's that possible?
Attorneys are afraid to bill for their services. Many attorneys are afraid their clients will dispute the amounts listed on their bill. They'll engage in fault finding or they'll question the value of the work that was done. Or they'll refuse to pay their invoice in full.
Perception is the problem.
Will your clients recoil at an unexpected amount on their invoice?
Most likely.
Will clients recoil in horror if they're prepped and communicated with ahead of time? Probably not. Share the whole story with your clients.
Give them the why.
Outline why their bill was higher than expected. Show them the cause of the problem. Then, offer your solution to the problem so they avoid any unexpected surprises in the future.
Communicate.
Make it a consistent habit to speak with clients before, during and after their matter has been handled. If you adjust the pre-bill, list those adjustments on their invoice.
Then go further.
Create policies that limit adjustments, without prior authorization, before billing. Then, enforce these policies. Make sure that your policies outline how write-downs, if necessary, should be recorded.
Do your best to maintain consistency.
Technique #3: Manage the price variance
Pricing is complex.
If your firm is similar to others, you have a set of alternate/actual rates for each timekeeper and each matter.
This is common.
Both the standard and actual rates are a reflection of the pricing decisions, matter management, and service efficiency of your firm. You can track/report the results of both figures.
What about variance?
Simply calculate the difference between your standard and actual realization rates to identify your price variance. If you're dealing with a price variance problem you'll want to:
Ensure your pricing (and pricing model) is clearly communicated to clients
Create a mechanism that allows you to adjust pricing (e.g. if the material facts of representation vary)
Assess whether your firm's pricing is competitive (up or down) with respect to competing firms
Factor your client's payment history into your pricing model (e.g. higher pricing for delinquents)
There's a significant amount of detail that can be mined here.
The point is this.
(1.) Your clients should have a clear and firm understanding of your firm's pricing. (2.) Your pricing should be flexible and free to adapt to changing circumstances (e.g. a change in representation, +/– payment history, time constraints/requirements, etc.)
This isn't common.
Most firms, especially solo/small firms, treat pricing as a static issue. That's detrimental to your firm. Matter management, the circumstances surrounding representation, client history, they all change.
Your pricing should adapt as well.
Your realization efficiency depends on client expectations and perceptions
Your clients need it.
But you need communication as well. Realization rates aren't falling due to some unseen force or mysterious factor. The causes are clear, straightforward and right in front of us.
Perception is the problem.
Are you afraid your clients will recoil at an unexpected amount on their invoice? Concerned they'll balk at your hourly rates?
Give them the why.
It seems it's impossible for firms to achieve a collection realization rate of 100 percent. Skeptics are quick to mention that this is the way it goes for everyone in the legal industry. It doesn't have to be that way for you.
Communicate.
Work with your clients and the timekeepers in your firm. Create the right structure, add the right policies and you'll find perfect realization rates are entirely reasonable.