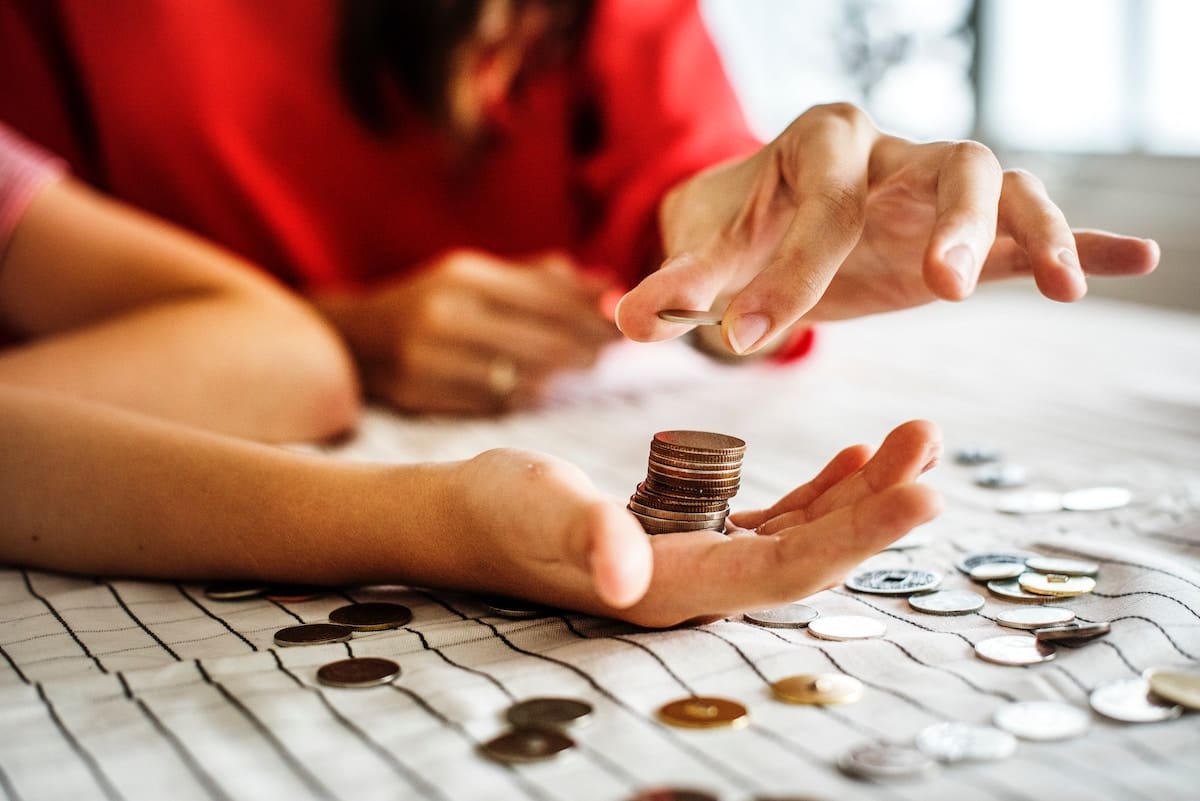 Is law firm compensation a problem? Jordan Furlong, international legal analyst at Law21 feels compensation, specifically lawyer compensation systems, are hurting firms. Is he right? When you hear what he has to say it certainly seems like he's on to something.
Are lawyers incentivized to work against their firms?
Here's what Furlong has to say about traditional compensation systems.
"Law firms incentivize their lawyers to act in ways that are counter-productive to lawyers' happiness, clients' satisfaction, and the firms' effectiveness. They do this by rewarding lawyers for bringing client business into the firm and billing hours to the firm's clients, and for hardly anything else. In the vast majority of firms that I've encountered, these two activities account for at least 75% of lawyer compensation; in more than half those firms, they account for 90% or more."
He makes an important distinction here.
"This isn't about how law firms sell their services, but about how they pay their lawyers. Despite appearances, they're not the same thing."
What's the problem with these compensation models? It trains lawyers to compete with each other instead of cooperating with each other.
So, what's the problem?
Isn't that the traditional approach? It seems pretty clear that lawyers and firms should be focused on generating results on an individual level, right?
The data doesn't agree.
Research shows, when clients were served by three practice groups revenues were 5.7 times higher than those served by one. Clients who were served by five practice groups generated fees that 17.6 times higher than those served by one.
Collaboration isn't just profitable.
It's necessary.
It's not just the missed opportunities of collaboration, it's the harmful effects of competition. Competition works against the interests of firms, lawyers and partners.
Against everyone.
How competition, compensation models hurt
Competition seems natural.
This is the way it's always been done so why bother changing? Competition is a fundamental part of lawyering, isn't it?
Actually, no.
Here's how internal competition and the current compensation model hurts firms, partners and associates.
Firms prefer client longevity. Yet, competition makes that all but impossible. While 75 percent of clients working with a single partner would consider switching firms if that partner left, 90 percent served by two partners would stay with their firm if one left.
Attorneys are rewarded for "rainmaking," as they should be. The downside here is the fact that lead attorneys focus their attention on finding clients more than serving them. This creates a significant amount of strife as clients are sold on the firm, then abandoned or neglected by lead attorneys shortly after.
Monetary rewards are incentivized over personal and professional health. Attorneys are struggling with increasing rates of depression, burnout, substance abuse and more.
Partners vs. associate billables. Partners are expected to bring in a significant amount of business. They're also expected to bill a tremendous amount of hours. Partners face a dilemma. Do they assign billable work to associates or keep for themselves? Wasn't making partner all about doing less billable work?
Can you see it?
The problem lurking at the core of these issues? It's the prevalence of a competition-based compensation model that creates all of this harm.
What if firms were different?
What if they focused their time and attention on improving collaboration between staff members and practice groups? As we've seen from the data, it would be incredibly profitable/beneficial.
How would that work?
What would these modern compensation models look like?
Law Firm Compensation Model #1: The Monthly Bonus
Most firms treat bonuses as a spontaneous and discretionary reward.
What if it wasn't?
What if you were able to use monthly bonuses as a revenue-generating and productivity generation tool. Sounds impossible, doesn't it? Well, that's exactly what Phillip J. Kavesh, principal of one of the largest estate planning firms in California, does with his firm.
Here's how he explains it.
"By utilizing monthly bonuses, you will not only make your associate attorneys more productive (by keeping their focus on producing the revenue necessary for your firm to consistently make a profit), but you will also do a better job of keeping your associate attorneys with you in the long-term.  Bonuses help make associates feel rewarded and recognized for their work effort and the way that I utilize bonuses is so that their total compensation, including their base salary, is hard to match anywhere else."
He shares a detailed analysis of his monthly bonus program.
Law Firm Compensation Model #2: Pay lawyers for realized bills
Most compensation schemes pay lawyers on the basis of the hours they've billed, rather than on the number of hours the firm collects.
What a disaster.
Collection realization rates are already taking a turn for the worse. Firms are already struggling to receive payment for their hard work. Yet, firms continue to pay their attorneys based on the hours they've billed.
And who cares?
Lawyers are incentivized to bill beyond their client's wants/needs. They'll be paid for that bad habit but the consequences of the coming writedown won't appear for some time.
See the problem?
This makes it harder for firms to: (a.) pay associates what they're worth because they're already overpaying (b.) survive in the face of continued financial erosion, and (c.) retain all-star talent.
Law Firm Compensation Model #3: Profit sharing via modified Hale and Dorr system
In the 1940s, Hale and Dorr created the first incentive-based compensation scheme. The firm divided partners into three categories.
Finder, the rainmaker who brings in the client.
Minder, who's responsible for managing the client.
Grinder, the partner/associate who's responsible for doing client work.
Here's how compensation is broken down.
In addition to a base salary, contributing parties would receive a predetermined percentage of the profits in exchange for the work that's done. This would be negotiated ahead of time and would depend on the level of difficulty, involvement and so on.
Here's an example:
20 percent of profits to finders
20 percent of profits to minders
40 percent of profits to grinders
10 percent to support teams
10 percent to a discretionary pool for top performers who go above and beyond
This could be used in combination with other compensation systems like a monthly bonus pool or team building system. The idea here is that it's directly opposed to an eat-what-you-kill compensation system.
Law Firm Compensation Model #4: Team building system
With this system, individual performance takes a back seat to the firm's performance. Fifty percent of a partner's income would be based on the firm's financial health and performance. Forty percent would be based on a practice group or departments performance. Finally, ten percent would be based on individual performance.
Here's the beauty of this compensation system.
It can be extended out to support associates and support teams. Practice groups and departments set goals and KPIs. Partners, associates and support teams are rewarded when goals are met.
This system is all about cooperation.
The metrics can be any number of things, utilization, realization, productivity, non-billable work, etc. Anything that brings teams together and produces value for the firm overall.
Cooperation incentivizes firms, lawyers and support
Collaboration keeps firms connected.
Competition, as we've seen, trains lawyers to behave in ways that are counter-productive to their happiness, client satisfaction and firm profitability.
It doesn't have to be this way.
Research shows, when clients were served by three practice groups revenues were 5.7 times higher than those served by one. Clients who were served by five practice groups generated fees that 17.6 times higher than those served by one.
Collaboration makes it better.
With collaboration as the core value, your firm can produce compensation models that produce significant benefits for your firm. Incentives without competition.