You have a
big
problem.
Your clients can't tell you and your competitors apart. If you're reading this, you're probably an experienced attorney. You know the law. You know how things work inside this complicated legal system of ours.
Your clients on the other hand, don't.
Their expectations tend to be simple, naive and occasionally unrealistic. What's worse, they know it. They know they don't understand what you do.
Which means they're lost without you.
What kind of lawyer are you anyway?
Local search provides clients with the answer.
Your clients are flying blind. When it comes to choosing an attorney, most clients aren't particularly sophisticated. They don't know where to begin, what to look for, or the questions they should ask. They can't evaluate an attorney properly because they don't know what they don't know.
Here's why their blindness is your problem.
When it comes to local search, the vast majority of lawyers make two very common mistakes.
They expect their clients to

find

them.

They expect their clients to

evaluate

them

accurately

.
1. They expect their clients to find them.
Most clients use local search in some shape or fashion to find the attorneys they work with. They use Google. They rely on referrals and  recommendations. They troll review sites like Avvo. They ask for help on social media. If usual methods don't work (and they're desperate), they scrape a list together and they start making calls.
If you're visible and you (or your agency) push the right buttons, you get their attention. If these prospects have a positive experience with you, you get more attention.
Here's why that's a problem.
Most lawyers aren't visible. They're not getting a lot of traffic to their sites. They don't present their law firm to clients at the right time and place, with the right message.
So, they don't win clients.
And if clients can find them? If they do get the traffic and attention they need, they often make another mistake.
2. They expect their clients to evaluate them accurately.
Imagine that a prospective client is in the market for a real estate attorney. They're not sure where to start so they spend some time searching on Google. They create a shortlist of attorneys to call.
They begin working through their list.
They're repeatedly forced to sift through jargon, weasel words, and noise — the information they either don't understand or don't care about.
Here's an example:
"…dedicated to providing advice and expertise at the highest levels. We have achieved extraordinary results following the distinctive vision of our founders — a cohesive team of lawyers intensely focused on solving our clients' most important problems."
Or this.
"Each of our practice areas is highly regarded, and our lawyers are recognized around the world for their commitment to the representation of our clients' interests."
Which is basically a long-winded way of saying "we're good at our jobs. Please hire us." It doesn't give clients anything clear they can use to evaluate these firms. Which is a problem because clients are looking for a way to quickly sort through their list. They're short on expertise so they tend to focus  their attention on two specific areas.
Credibility and outcomes.
Your clients use local search to quickly sort through candidates. Credibility and outcome markers help them qualify or disqualify potential candidates.  
Your clients look for details like…
Precise dollar amounts (which you can't share) and the number of settlements you've won

Your experience with cases like theirs

Your win/lose ratio

Specifics on your story and character

Awards, recognition and testimonials

Uniqueness that shows you have an edge over your competitors and in court
See where I'm going with this?
Outcomes are straightforward. Your clients want a specific answer to one question: "What specifically have you done for others like me?"
The more compelling your answer, the higher your conversion rate.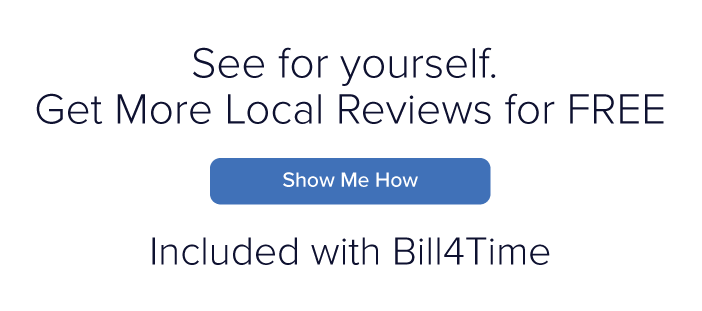 With local search for lawyers, your conversion rate is the key to success
Want to receive more qualified clients than you can handle?
It starts with your local content.
What exactly is local content and why is it so important? Your local content tells people and search engines what your business, product or service is all about. That's incredibly important because this gives Google the tools it needs to rank lawyers appropriately.
Local content includes:
Your GMB listings and local packs

Reviews via mainstream sources like Google and Facebook

Reviews via specialty sources like Avvo and Martindale

Local press coverage (e.g. news, press releases, profile pieces, etc.)

Active social media profiles

Contact info

About pages with pictures or video of real people

Events in the community

Blog posts

Podcasts, videos or slides

Guest posts on relevant or appropriate outlets

Local advertising via LinkedIn Ads, Facebook Ads or Google AdWords
Lawyers who are starting out may work on these details themselves, but most established lawyers will probably delegate these responsibilities to someone else.

Local content forms the basis of a strong local search and lead generation campaign. It's vital that you develop a clear idea about the details your team should be working on.
Why?
When it comes to marketing there are two forms of content.
Education

attracts client attention. It can be in the form of a story, entertainment or editorial. A thought piece or a research report. A checklist or a lead magnet. If it teaches clients something they want or need to know, it immediately attracts their attention. Education is important because it

(a.)

builds authority in the mind of prospective clients and

(b.)

it establishes your role as a

trustworthy caregiver

in the caregiver/recipient relationship.

Information

informs clients. It deals with logistical and non-logistical questions. When they're ready to select a firm their fears crop up. What's your hourly rate? How long does my unused retainer last? Do you bill by the hour or at a flat rate? Where are you located? When are you open? By appointment only or are walk-ins welcome? Information trains clients, showing them how you do business.
If you want to win a significant amount of new clients you need both.
Seems obvious doesn't it?
It's the first step in a successful campaign but it's also the portion most law firms get wrong. Where specifically do they go wrong?
They create content that's

top heavy

– too much information, not enough education.

Share lots of information but

fail to educate

– ensuring clients haggle over hourly rates or complain about service.

Their local search

profile is lopsided

(e.g. lawyers share lots of content on Avvo but neglect Google reviews, Martindale, local directories and social media profiles).
Local search is about quality and quantity.
The competitive landscape is incredibly crowded. Law firms with the largest amount of high quality local content – the firms that focus on credibility and outcomes – rise to the top.
What does that look like?
Let's take a look at the Law Offices of Kirk Obear & Associates to find out.
We're looking for credibility and outcomes. Does anything about Obear stands out?
Take a look.
His about page is loaded with credibility and outcomes.
Practicing law for more than 20 years

Licensed to practice in several states

Was a prosecutor for the Air Force

and

the federal government

He's defended clients throughout the country and

around the world

He's connected to a lot of

very

powerful people

Personally litigated 100 jury trials, some attorneys

His advocacy has resulted in over 1,000 jury acquittals, amendments, or dismissals

He teaches other lawyers how to do their jobs

He has his own radio show

He leads other criminal defense lawyers
What about his local search profile?
What about local content? He was featured on SuperLawyers.
He's a contributor to the Wisconsin Law Journal.
Can you see what's happening?
Using a variety of local search content, Obear gives prospective clients the credibility and outcome markers they need. His resume is impressive; it establishes him as an authority and is far more likely to cement him as a leading candidate with prospective clients.
Which local search tactics work best for lawyers? 
Create a list of local search platforms.

These profiles include social media platforms like Facebook, Review management platforms like Avvo and directory listings like YP.com. This also includes influential platforms (formal and informal) that you can use to attract more traffic to your website via local search keywords.

Build a list of (local) keywords.

Use tools like

Google Keyword Planner

,

Soovle

,

AnswerthePublic.com

,

and

UberSuggest

to generate a list of keywords prospective clients use to find an attorney. Use practice areas, brand names, and common misspellings in your keyword list to attract more clients.

Create an irresistible offer

for prospective clients. This goes beyond the free consultation many firms peddle. For example, you can provide potential clients with a fast start guide that includes helpful checklists, and a shopping guide with questions they should be asking (i.e., OWI fast start kit that helps clients find, vet and hire the right law firm).

Register, claim, and complete each of your local profiles.

Adding your information to platforms like Apple Maps, Google, Facebook, Yelp, Avvo, Martindale, and others, gives clients meaningful information about your law firm. This includes your byline, hours of operation, phone number, email address, etc. Doing this prevents competitors or third party providers from claiming or holding your profile hostage.

Request reviews from your clients via support teams.

This can be done via an automated (or semi-automated) service like our platform. Reviews are authoritative because they're visible across a wide variety of search engines, social media, and review platforms. The more five-star reviews you have, the easier it is to attract, win, and retain outstanding clients.

Partner up with local community groups.

If you're a real estate attorney, join real estate clubs and investment groups. Participate in entrepreneur and investor meetups. Reach out to these groups and offer to conduct free or low cost seminars and workshops for their audience. Create irresistible offers tailored for each of the groups you approach. They're going to do some digging on Google to vet you and your law firm properly. When they do, they're going to see the substantial review, social, and search presence you've developed ahead of time, which will open doors for you.

Begin giving speeches and presentations to your target audience.

If you've followed the steps I've laid out above, you're a well-known presence in your community. Use this to approach larger groups in your community with the same offer you made to your community groups. Only this time, offer to conduct speeches, workshops, seminars, or events for their audience. If possible, negotiate payment for your services and the chance to present your irresistible offer to their audience.

Use paid advertising to identify your conversion keywords.

You can use the income you've received from your speeches, workshops, seminars, and events to fund your advertising campaign. This campaign is focused on one thing — identifying the Google keywords that lead to money. Once you've identified them, invest heavily in Local and Organic SEO. The majority of the firms that use SEO choose their keywords blindly; you're different, you're selecting the keywords that produce revenue for your law firm.  
See the difference? 
If you want

to win more clients with local

search you'll

need to lead with content.
It sounds overwhelming, but it doesn't have to be. If you're looking to start small, here's a shorter list you can use to get started.
Claim or create your listings

on

Google My Business

, Apple Maps and Bing.

Use aggregators to claim and verify

your business. Aggregators like

Yext

create listings in dozens of key directories and social networks like

Foursquare

,

YP

,

CitySearch

and more.

Complete your profile.

Add hours of operation, contact details, phone numbers, your website address – anything customers need to work with your business.

Be a consistent creator.

Create local content, reach out to local, high traffic publications. Pitch content to them. Use an irresistible offer to lure readers back to your site. Publish a podcast. Approach talk radio shows as a guest. Pitch a Q&A column to up-and-coming sites.
Did you catch the secret to local search?
It's giving.
Make it a habit to give potential clients your best. Give them high quality education and clear information consistently. Use the platform provided by well known brands to win new clients quickly. Give your agency or your team, the data they need to answer your client's subconscious question.
What kind of lawyer are you?
Local search provides your clients with the answer. Your clients know they don't know the law, they can't tell you and your competitors apart. They're vulnerable, they're lost, and they know it. Give your clients the credibility and outcome markers they need.
Provide them with exceptional content in the form of education and information. Do this for clients consistently, and they'll reward you with more attention and more business than you can handle. .
Your client's needs are straightforward: Protect me, make my problems go away.
Don't tell clients you can do this for them. Show them clearly. They're simple, inexperienced, and occasionally unrealistic. What's worse, they know it. They need your help.
Local search isn't for lawyers.
It's for your clients, the people, corporations and interests you serve. Use local search well and clients will see they're lost without you.