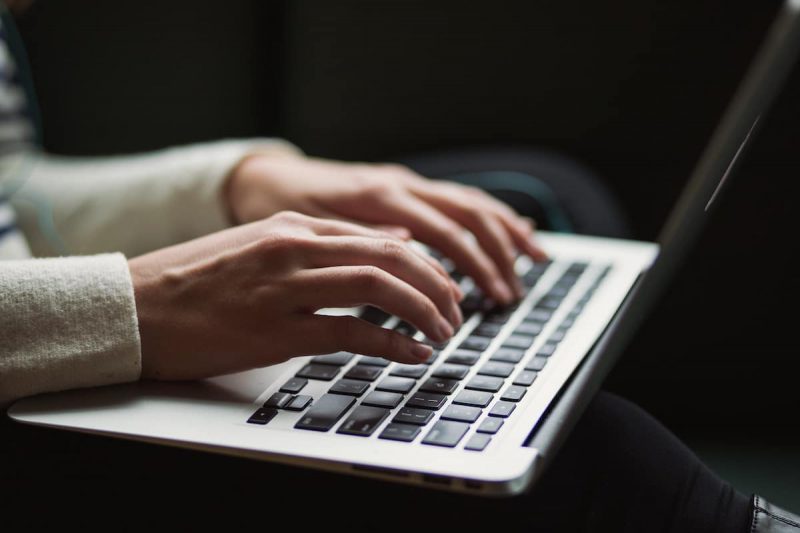 Picture this.
You've had an amazing day. You blew through numerous letters, documents and filings. You responded to every email and handled every phone call. You finished every meeting early or on time.
You outperformed everyone.
Today was your day. You were the first one in. You stayed through lunch and you were the last one to leave. Feeling good, you decide to check your billable hours for the day.
3.7 hours.
Your billable hours takes the wind out of your sails
3.7 hours?
That's it? That's all I have to show for my hard work today? A measly 3.7 hours is all I have to show for my blood, sweat and tears? Your wonderful day immediately turns to ash.
Sound familiar?
It's productive days like these that kill our motivation and desire to work hard.
It's soul crushing.
There's nothing worse than giving it your all only to feel it was all for nothing. And the truth is, it wasn't all for nothing. You were able to accomplish more in a single day than most of your peers.
It's just that you can't bill for it.
That's the metric that matters most after all. Firms aren't focused on non-billables. They're a necessary part of legal work but nothing compares to the almighty billable.
Billable hours are swallowed up by non-billables, why not outsource to a virtual assistant?
If you're like most attorneys, your workday is consumed by non-billables. You're required to answer emails, return phone calls, complete filings, etc.
Here's the surprising truth.
Most attorneys spend their day on busy work they should outsource to someone else.
Unpleasant to admit, I know.
But completely true. Yes, there are legitimate reasons to do the work yourself. Maybe you're simply the best person for the job. Or you simply don't have the time to train someone else.
You can't do this forever.
At some point, you'll need to make a tough decision. Keep doing the busy work and stagnate or outsource to a virtual assistant some important busy work and grow.
Which tasks are we talking about here?
Task #1: Client intake and phone calls
Clients aren't created equal.
You'll want to spend your time with pre-qualified clients who are both willing and able to pay for your services. This is the part inexperienced attorneys get wrong. If their marketing works, they're flooded with requests from prospects.
Which ones are time wasters?
Can you point out the clients who are shopping around? Do you know the difference between a prospect that's actually looking? What about the prospect who's simply using you to get a low ball offer from their firm?
A virtual assistant is key.
With the right systems, a virtual assistant can disqualify poor prospects before they take any of your time. Doing this keeps you focused on the activities that matter to you.
Ruby Receptionist, Smith.ai and GetFriday are three reliable, well-known options.
Task #2: Bookkeeping
Bookkeeping, if it's done well, is a full-time job.
When it comes to financial statements and reporting, small firms are swamped. There's too much to do, not enough hands to do it.
You need a good bookkeeper.
Cash flow management is the bedrock of every successful business. It requires a tremendous amount of discipline, training and focus.
Here's the problem.
If you're giving your books the attention they deserve you're probably not focused on the details that matter most in your firm. Your billables, clients and employees.
Virtual bookkeeping gives you the best of both worlds.
Services like Kahuna Accounting work exclusively with law firms. They enable you to (a.) manage your cash flow properly (b.) ensure your books are in order at any given time and (c.) improve cash flow management so your firm has what it needs to grow. 
Task #3: Paralegal
Paralegals are indispensable to your firm.
You'll need them to handle a large portion of the tasks you can do (but shouldn't) or legal work you need help with. Most attorneys take the "increase" approach to growth. When their firm grows, so do their expenses.
A virtual paralegal gives you control.
It enables you to get help without committing time and resources to an employee who may not work out. Freelancers get the work they need with the flexible terms they expect. You receive on-demand help and support without having to provide salary or benefits.
The best part? You won't have to pay for additional hours you don't need.
Be sure to do your homework first.
Certificated and certified paralegals aren't the same.  Verify that paralegals have graduated from ABA approved institutions. You can vet third party services like Equivity. Use job boards like Indeed or specialty sources like Law Crossing to find ideal candidates.
Task #4: Purchasing
Imagine that your firm needs a server.
If you're like most small business owners, you spend (waste) a significant amount of time on research, planning, shopping and purchasing. Time spent managing the important-yet-mundane details of your personal life.
There's a better way.
Services like Fancy Hands, Zirtual and TaskRabbit are well-known options with fantastic service and mounds of credibility.  They can do research, purchase items for you, make phone calls, work with customer service reps etc.
A word of caution.
Offshoring or nearshoring is a disaster for many people. If you're thinking of a virtual service provider, it's wise to take several providers for a test drive to identify the provider that's best for you.
Task #5: Sales and marketing
You'll need a few specific things to market your firm well. (a.) a system that attracts, sorts and converts prospects. (b.) a follow-up system that enables you to cultivate leads. (c.) a system that alerts you to prospects who are ready to meet/sign-up.
You shouldn't do everything yourself.
Rather you should have a list of tools and resources that work for you continuously, attracting a never ending stream of new prospects.
A good system works for you.
You don't pay individual virtual assistants to attract new clients. You pay them to create, maintain and improve your sales and marketing system. Your systems produce a continual stream of clients. Here's an example.
Hire a top 3% freelancer from Toptal.
Work with them to build a sales and marketing system that doesn't depend on you.
Hire a freelancer to maintain this system.
Use a service like Odo to follow up with and convert the leads your system generates.
Use FancyHands to schedule new client meetings.
Close new clients.
See what I did there?
I laid out a bullet-proof system you can use to generate a steady flow of clients for your business. Everything your firm needs to grow on autopilot.
Your non-billable hours eat up precious time, but you really could outsource to a virtual assistant
That's optional.
Imagine outperforming your peers on a daily basis. Where you run circles around peers inside and outside your firm. It's a reality for the top 1% of attorneys.
Ready to join them?
Outsource important non-billable tasks to a virtual assistant or freelancer. Create the right system and you'll find you have the free time and support you need to produce results your peers can only dream of.