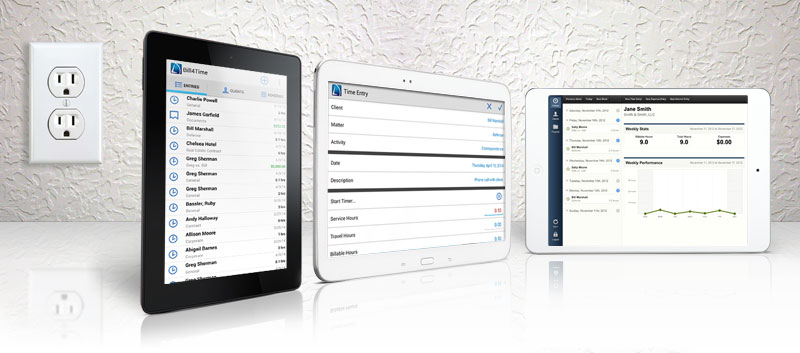 Tablets are the middle ground. They're more powerful than a smartphone and more portable than a laptop. They also could revolutionize your time tracking and accounting workflow.
If you're planning on receiving a tablet this season, or you already have one, you're in luck! You can now access your Bill4Time account with the brand new Kindle Fire and Android tablet apps.
Find out more and download from Amazon and Google play, it's free!
We didn't forget about your iPad!
Bill4Time Mobile has been updated to maximize the power and performance of iOS 8.  Also, with the sleek iPad dashboard you can check your weekly hours, expenses and performance at a glance.
If you haven't worked your tablet into your workflow, give it a try!
That's what we have for now, more developments to come at the beginning of the year!