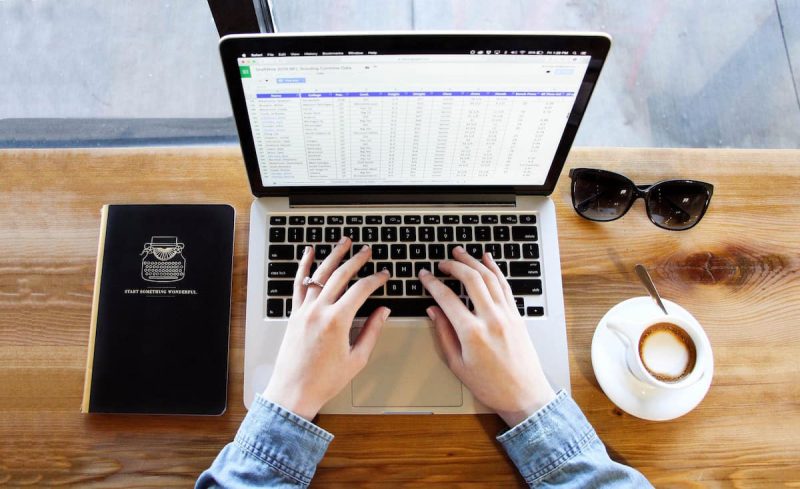 It feels like everybody uses Excel for time tracking.
Okay, maybe not everyone, but definitely the majority. Most legal professionals use Excel to track their time. It's an industry standard. There are Excel templates everywhere.
Why use anything else?
This rationale makes sense. Most legal professionals are already using it. It's cheap, free and widely available. Why go out of your way to work with something different?
Time tracking with Excel makes it easy to lose
But that's not what you do.
You're paid to win. Your clients, your firm and peers – they all expect you to win. Your firm expects revenue in the form of billables. Your clients expect you to perform, to produce results.
Excel makes that difficult.
In my previous post, I showed how Excel costs firms an estimated $86,294 to $106,294 per person, per year. This figure doesn't even include the financial fallout from leakage/overbilling.
Remember those figures?
You lose 10% of billable time if you record time the day of, once a day
You lose 25% if you wait 24 hours to record your time
You lose 50% if you wait one week
Here's the horrifying part about all of this. These are conservative estimates.
That's right.
As a system, Excel is dysfunctional. It's not just our bias talking here. It's a simple fact that extends to all Excel users, regardless of industry or experience.
What does this mean for you?
If you're looking to optimize and grow your firm Excel makes it harder. Does this mean you should use something else instead?
Absolutely.
In fact, I'm suggesting that you rely on specialized software.
Here's why.
Reason #1: Inconsistent skill sets
Excel has a steep learning curve.
If you know what you're doing Excel can be simple, straightforward and powerful. If you don't know what you're doing it's incredibly easy to make a mess.
Here's the subtle problem.
Google Sheets, Microsoft Excel, OpenOffice, Zoho Sheets and Numbers – they all do things a bit differently. Sometimes these differences are minor sometimes they're major.
Sometimes they're incompatible.
The impact on your record keeping could be subtle or significant. It all depends on the spreadsheet you're using. You're essentially rolling the dice.
But it doesn't feel that way…
Right?
What if associates upload/convert your Excel spreadsheet to Google Sheets and something breaks? What if they download and share their broken spreadsheet – as the original copy?
This sounds bizarre.
And it is until you realize these subtle (and frankly ridiculous) problems have cost you money. When that happens, it's no longer a laughing matter.
Good software compensates for this. Your software should:
Be approachable. Novice, intermediate and advanced users should be able to perform simple and routine tasks quickly. With a bit of training, users should be able to perform their day-to-day tasks efficiently.
Come with support. Users should have direct access to additional help via email or phone. They should have access to a searchable knowledgebase that gives them instant answers to routine or common questions.
Encourage feedback. Your time tracking and billing software should grow with your firm. Ideally, your software should evolve over time, adapting to legal and industry changes.
Facilitate compliance. Are you LEDES compliant? Maybe your clients require that you use ABA codes? Good software makes it easy to maintain compliance. If you're relying on spreadsheets this requires additional work. Additional non-billable work = less billable time.
This is easy to ignore.
These problems are so subtle, so common they feel downright ridiculous. Which is why they're ignored.
So most firms lose money.
They lose a significant amount of money unnecessarily due to simple, yet correctable mistakes like these. 
Reason #2: Meddling, customization and updates
Let's say your paralegal is an Excel power user.
She decides to make some upgrades to the Excel templates your office uses. This is the absolute worst thing she can do. It seems helpful on the surface, but it's actually a productivity killer.
Here's why.
Let's say she adds advanced Excel formulas, pivot tables, macros and VBA scripts. Instantly, she's able to make this Excel spreadsheet sing.
Does anyone else know how to use it?
What if a different user gets something wrong, triggers a macro accidentally or loses data? What if they remove or change something important?
Here's an even bigger problem.
Your paralegal has just added advanced features to the shared template everyone uses. Best case scenario, she shows everyone in the firm how to use it. They'll have to remember how to use it. And most importantly, they'll have to follow her instructions explicitly.
What about future changes?
What if someone else decides the spreadsheet needs to be "updated?" What happens to the firm's productivity then? How do you know you haven't lost billables?
Great software avoids this nightmare. Software eliminates meddling by:
Protecting the firm's productivity, guarding against saboteurs and helpful users with "great ideas." This keeps your firm on the same page. Everyone uses the same software, follows the same system and is subject to the same rules.
Managing user rights. Owners, partners, associates and support teams shouldn't have the same user rights. They should have user rights that are appropriate to their role in the firm. It's doable in Excel but it requires confusing options that are pricey and completely unnecessary.
Focusing user attention. Users are focused on tracking their time and sending out invoices. They're not wasting time on features or upgrades. Firm leadership spends more time replicating the success of top performers.
If you're looking to hit billable targets this is key.
With the right software, partners, associates and support teams are focused on producing results. They're not focused on unnecessary minutia.
Reason #3: No/poor version control
Here's a common scenario.
It's the end of the day. You've just added your billable hours to the shared Excel spreadsheet. You share an updated copy with the rest of your team. They add their time as well.
The next day you spot a major mistake.
You have three options:
You take the time to manually update your spreadsheet, reducing your billable hours for today.
You can revert to a previous version but doing that means your peers lose their work. They'll have to resubmit their work from memory which, as we've seen, is less accurate.
Save both the current and previous versions of your spreadsheet. This adds complexity and creates confusion as associates and support teams add their time to both spreadsheets.
See the problem?
These are all terrible options. They decrease your billable hours (and revenue). They increase billable leakage and increase the likelihood of overbilling.
Software circumvents these problems.
Ideally, the right software accomplishes several distinct objectives. It's simple, clear and concise. With the right software, time tracking/billing should be:
Associates, partners and support teams are able to track their time automatically with the push of a button. This removes manual entry as a requirement, dramatically decreasing errors. The firm's billable income skyrockets. Associates have less busy work and more time to meet firm targets.
Let's say you schedule a client meeting for the 25th. Your time tracking/billing software should sync with your calendar. It should create an automatic time entry based on the appointments you've set. You should also have the ability to manually edit, update or adjust each time entry.
Good software manages these headaches automatically.
It gives leadership the access and control they need to manage billable and non-billable hours. That's important even if, and especially when, relying on alternative fee arrangements.
Keep Time Tracking with Excel and you lose       
Excel costs firms an estimated $86,294 to $106,294 per person, per year. It's a conservative estimate that doesn't include:
Overbilling
Transitional pain
Inconsistent skill sets and
no/poor version control
As we've seen, the loss is significant. Most legal professionals rely on spreadsheets to track their time. It's cheap, free and widely available. Who goes to the trouble of paying for software?
Winning firms do.
These firms fight to keep what's rightfully theirs. Their revenue.
Great software does that.
If you're looking to optimize and grow your firm Excel makes it harder. Great software makes growth and profitability easy, efficient and automatic.
The proof is in the data.
If it's easy everyone will do it. Good software makes time tracking and billing easy. With the right software and outstanding support, your firm has everything it needs to boost revenue dramatically.
Skeptical?
See for yourself. Try our automatic time tracking and billing software free.