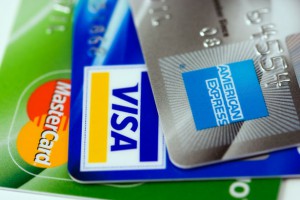 Bill4Time provides multiple ways to receive and apply payments. With these few tips, you can find which option best suites your needs!
Under Accounting, you have the ability to receive payment and apply the payment to invoices. Even though it is not required to apply payments to invoices, it will help pull the accurate totals on your Collections, Payments Applied, Invoice AR Aging, and Invoice Status reports.
Let's say you have already saved a payment in the system but forgot to apply it to the invoice. Just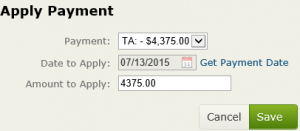 open the invoice and on the Invoice Details page you will see a Payments tab. This will show you all the payments applied to the invoice. Click to apply payments button. This will show all payments that have a remaining balance and you can click to Save to apply those payments to that specific invoice.
If you'd like to see what payments are "unapplied" all at once, go ahead and run the Payments Applied report. You can filter to just show Unapplied payments and choose what date frame you want. You can click the date next to a payment to edit it. Then apply the payment to the corresponding invoice. Once saved, the report will then refresh so you can continue applying the "unapplied" payments in the system. It's that easy.
Did you know that businesses that offer online payment processing typically get paid faster? Sometimes within hours of receipt of the invoice! Bill4Time offers convenient online payments so your clients can pay through a secure client payment portal and you can accelerate your revenue stream. Simply create an invoice from the Bill4Time invoice template and email the invoice to your client. Upon receipt, your client can click to review the invoice and pay online—even from a mobile device. That's it.
Bill4Time makes running your business easier. To learn more, register for a free trial.