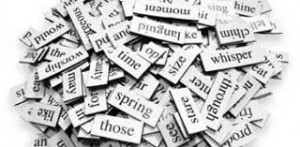 Bill4Time Auto Text Types assist with the day to day data entry. Auto-text allows you to write abbreviations in your time entry descriptions which will be automatically change to their full text.
To customize your list, go to Settings and then your Custom Lists tab. From there you can click to Edit your Auto Text Types.
Choose a hot key (ex: !), abbreviation (ex: Tel), and Full Text (ex: Telephone call to). Once these are filled in you can add them to your list and edit or delete them later on if needed.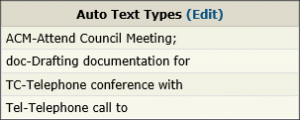 Once you are in a time entry, type in your abbreviation and hot key and continue your description. For example: "Tel! clients office to discuss upcoming meeting times/dates." Once you move your curser from the description box the full text will appear: "Telephone conference to clients office to discuss upcoming meeting times/dates."
You can abbreviate as much text as you choose!
Bill4Time makes it easy to manage your business. Our time billing software was designed with you in mind. If you haven't tried Bill4Time, see how different we are with a free 30-day trial. From time tracking and expense tracking to invoice templates, invoicing,  online payments and document management, we're here for you. See for yourself!