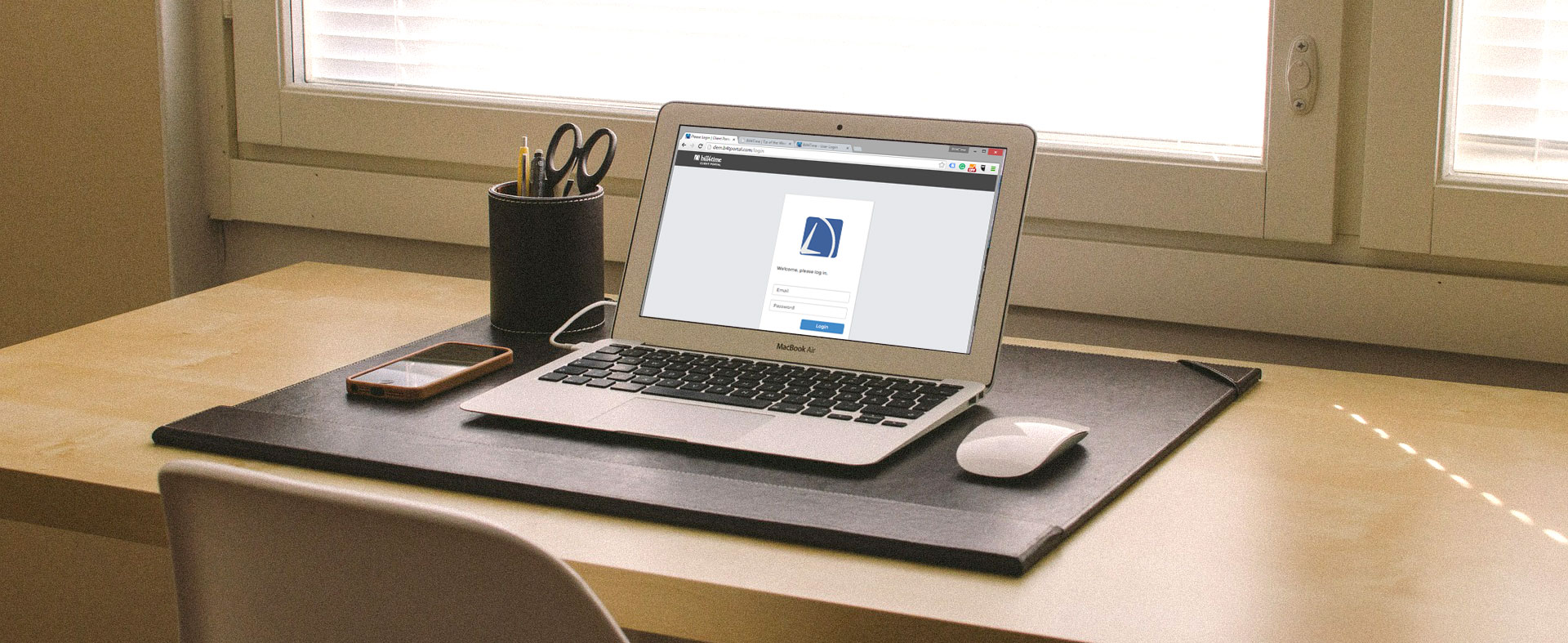 Do clients visit your website on a regular basis? Do you conduct email marketing on news, events and services you offer? If so, you'll definitely want to pass this tip to your webmaster and get going as soon as possible.
Make online payments accessible – The Federal Reserve reported that by 2014, usage of mobile payments had increased to 22% for mobile phone users and 28% for smartphone users. The Adyen Report cited payments made online via smart phones and tablets increased almost 5% in the past six months alone. Why wouldn't you want to grab a seat on this growing trend?
You can by placing links to your client portal on your website and within your emails. It's your ticket to getting paid faster!
Get Your Link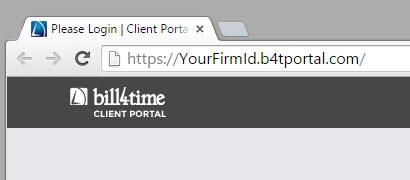 Log into your account at www.bill4time.com as you normally would. Once in, head over to your settings, then at the end of your tabs you will find the client portal. In the address bar you will see:
https://(Your Firm ID).b4tportal.com – This is the URL for your client portal.
Important: Do not use the admin string – /admin/login and make sure the title reads Client Portal as shown. If you have any questions on the client side or admin side of your client portal, contact customer support.
Get Creative
Let's find a placement that will give your clients a convenient option for making online payments. One or all three options will be a perfect fit!
Header – This is the quickest way for your clients to access their account. Use a simple text link, "My Account" or "Pay My Bill." This verbiage can also be wrapped in a styled button so ask your webmaster.
Footer – This is the second main navigation destination. If contact links can't be found, they are usually in the footer. This area is now frequently viewed by visitors so what a perfect non-intrusive spot to add the link?!
Email – And don't just inform clients of the convenience, let them know they have more options with online payments. Then keep it simple on future emails to remind them of this client-facing service.
Get Paid
Monitor your performance with a new found frequency of payments. Try one or all three methods and remember this is a benefit to your clients as much as it is to your business.
Get started – Login to Your Account
Learn more about your Client Portal – Quick Start Guide