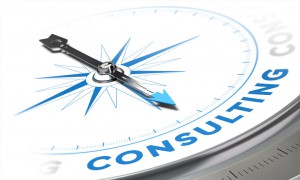 A key to a successful consulting business is accurate and timely billing for services rendered. Accurate, detailed invoices are more likely to get paid faster as the client can understand the information. However, if a consulting firm is not able to create prompt, clear and error-free invoices, clients delay or skip payments, questioning the accuracy of the invoice. Firms not only lose valuable data for future resource planning and forecasting, but they lose credibility with a client, which can jeopardize future work.
Small to medium-sized firms often log time on a project and expenses incurred, creating and collating invoices and the final processing of client bills manually. Naturally, these processes are error-prone, inefficient and time-consuming. When consultants try to recollect how much time spent for which project, small increments of time are easily lost. This can add up to big dollars and a huge gap between hours works and hours recorded.
Manual processes can even cause payment delays as clients want the details of the invoice—time, project, work performed, rate(s) and so on. Manually recording and translating this information, and reformatting it for client consumption can be riddled with inaccuracies and omissions, causing the client to doubt the validity of the invoice and refuse payment until issues are clarified.
Some consultants are hesitant about using technology, especially when on-the-go.  But, a cloud-based system can be accessed anywhere, anytime. Plus, a cloud-based solution with a mobile app gives consultants the freedom they demand, plus the accountability they or their employer desires.
Managers and administrators can spend a considerable amount of time collecting and manually entering employee data. Email reminders are repeatedly sent with employees submitting time just under the wire. For some employees, writings on pads of paper are scanned and submitted at the 11th hour. For those that fail to heed the deadline, managers and administrators are then forced to "guesstimate" the time which can lead to legal issues if asked to produce supporting documentation.
A cloud-based system solves the problem of submitting time "on time" as managers and administrators can peruse project data and pull time entries when required. This eliminates sending email reminders to employees to submit time. No more sticky notes or scanned pads of paper. No more frustration waiting for information.  Invoices can be processed on time, based on thorough, up to the minute documentation.
Today, using technology to replace manual time tracking and billing processes has many advantages. Modern, centralized solutions, rather than pencil and paper, offer consultants an alternative that captures time efficiently, increasing productivity and significantly reducing friction. Time is tracked and documented in a streamlined, easy to access cloud-based system. The invoicing process is easier and more accurate leading to an increase in revenue. The client receives an invoice that is easy to digest and any barriers to remitting payment are removed. Everyone wins.
You've heard it before: time is money. Make every minute count—and count every minute. Your business depends on it.
Bill4Time offers consultants an easy to use time tracking and billing system—complete with a mobile app so you and your employees can accurately track time and expenses on-the-go. No more email reminders and loud sigh's from admins. No more guesstimating and client's trying to decipher what the invoice is all about. Bill4Time makes it simple to track time and invoice clients. Period.
You can even manage  projects, clients and documents in the Bill4Time system. Plus, did you know businesses with convenient online payment options get paid up to 30% faster than with traditional methods? Bill4Time provides a secure client portal where your clients can pay via credit card or PayPal. Give it a try and see for yourself. Register for a free trial today. You'll be glad you did.