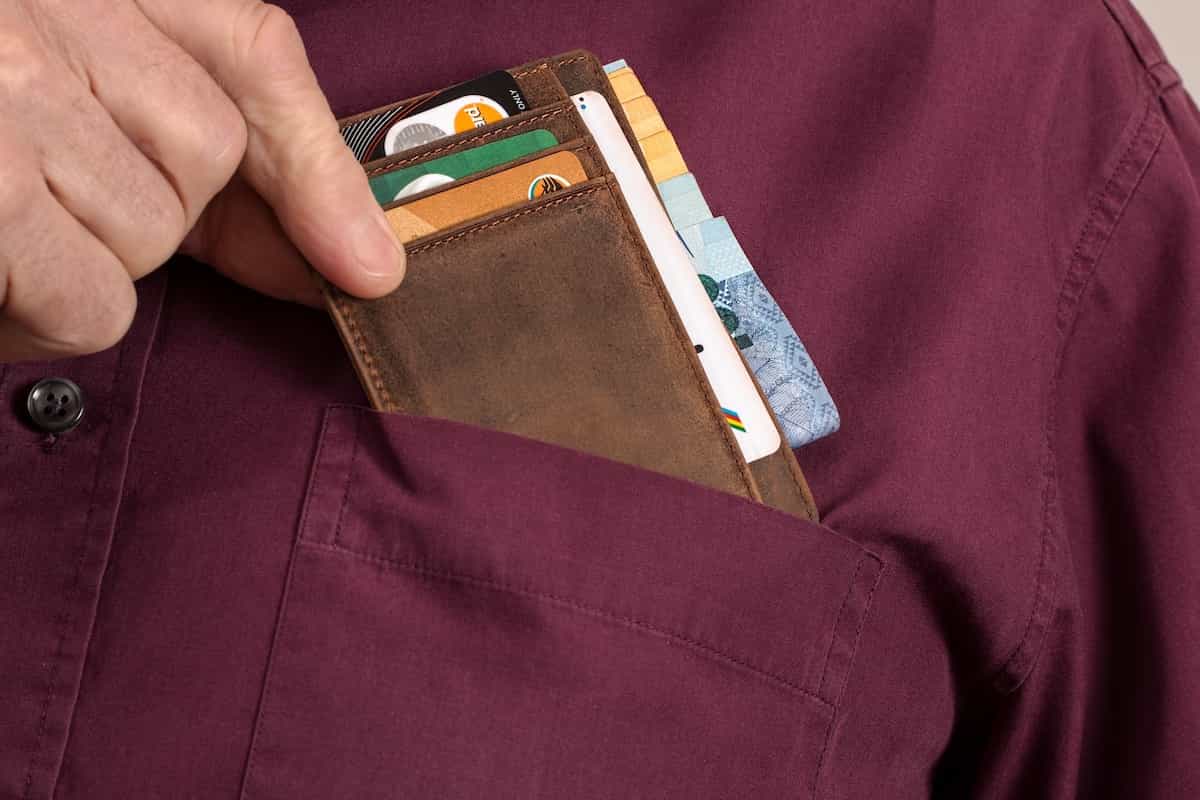 Do they really deserve the credit? Junior partners, associates and paralegals – do they really deserve origination credit for the business they bring to the firm? It seems obvious, doesn't it? We all know the answer we're supposed to give. So why is it a problem? Law firm origination credit is one of the most urgent compensation problems law firms are facing today.
Law firm origination credit shouldn't be a problem, but it is
It may sound like an overstatement.
But it really isn't.
Here, let me show you what I mean when I talk about the law firm origination problem.
Jeffrey works for a top 50 Am Law firm. While vacationing, he met the general counsel of a fortune 500 company who, as it turned out, needed legal representation. The general counsel was impressed by Jeffrey's portrayal of his firm and was open to a proposal.
This proposal, if accepted, would produce $2 million in fees for Jeffrey's firm.
Jeffrey brought the deal back to his firm and rightfully asked for origination credit. His firm leadership was insulted by his request, immediately rejecting his offer.
Can you guess why?
Jeffrey was a paralegal.
That's right.
His firm couldn't get over the fact that a paralegal brought a $2 million dollar deal to the firm. They couldn't get over the fact that a paralegal won this deal and dared to ask for origination credit.
The problem is obvious, isn't it?
It wasn't as obvious to Jeffrey's firm. His firm lost the deal and Jeffrey as a result of the origination politics. This top 50 Am Law firm was caught off guard by this request.
Do you really need a law firm origination plan?
Absolutely.
Most firms want referrals. Most firms want to keep the clients they already have. Most firms would be delighted to receive an extra $2 million dollars year-over-year.
Wouldn't you?
Your employees are eager and willing. They're willing to produce new (financial) opportunities on your firm's behalf. There's just one condition.
They want the credit.
Bah, you're running a small firm, you don't need law firm origination plans. You'll cross that bridge when you get to it.
That's a problem.
If you have a pre-existing law firm origination plan in place and clear policies you've outlined, your employees know what to expect. You've set the tone and outlined their expectations. You've given them something realistic to hope for.
And if you don't?
Your employees will create fuzzy, implicit or unrealistic expectations of their own. They'll hold you responsible for their poor expectations. Then, when you fail to meet them, many of these employees will feel betrayed.
You'll lose your brightest stars.
Well, what if you already have a law firm origination plan in place? What if you've already created a plan with clear policies? You're in a good position, right?
Actually, no.
No law firm origination plan is better than a bad origination plan
But both are bad.
Here's a sign that origination sharing isn't working for your firm.
Client, files and matter hoarding: Partner A has brought a new client to the firm. He wants to keep the origination credit. A is against sharing so he decides to hoard his clients. As a result, A performs work that he knows he's not qualified to do. This has negative ramifications for A's client.
Poorly picked pitch teams: Partner A has brought a new opportunity to your firm. Here's the problem. A doesn't have the skills, experience and acumen to outshine competitors pursuing the same opportunity. Partner B has all of that and more but A doesn't want to share the credit. A decides to go it alone. The firm loses the prospect to a more experienced point person in a competing firm.
End arounds: Partner A has a client who needs help in partner B's practice area. A doesn't want to share the credit. A goes to an associate in B's group and tells a younger associate to do the work. A tells the inexperienced attorney that he'll handle communication with B. A decides to keep this information a secret from B so he doesn't have to share the credit.
Matter bartering: Partner A needs help with client matter he can't handle on his own. A knows he'll have to share origination credit. But he doesn't choose the best-qualified partner to handle a client's matter. A chooses the partner who is willing to accept the lowest share of origination credit. The client's matter isn't handled by the most qualified candidate, but by the lowest bidder.
Turf wars and partner silos: Younger attorneys sort partners in the firm. They identify partners who are givers (those who share credit) and partners who are takers (those who hoard credit). Givers have a large book of business and a plethora of loyal attorneys working with them. Takers have smaller books due to the fact that they're (a.) unwilling to share origination credit and (b.) associates and partners are unwilling to help them. Firm clients that are placed with takers are underserved. These clients are far more likely to leave the firm.
Unsuccessful succession plans: Partner A is set to retire within one year. He's preparing his clients for the transition. Unfortunately, succession planning is a multi-year process. Partner A is focused on retaining origination credit for as long as possible. This decreases the odds of a successful transition and increases the likelihood of lost clients.
See the trend?
The vast majority of law firm origination plans incentivize financially dysfunctional behavior like file, matter and client hoarding. It trains attorneys to compete with each other instead of cooperating.
This is tremendously harmful.
How?
Research shows, when clients were served by three practice groups revenues were 5.7 times higher than those served by one. Clients who were served by five practice groups generated fees that 17.6 times higher than those served by one.
Collaboration isn't just profitable.
It's necessary.
It's not just the missed opportunities of collaboration, it's the harmful effects of internal competition. Internal competition works against the interests of firms, lawyers and partners.
It hurts everyone.
These issues create serious growth problems in firms – misallocated compensation data, misleading performance data (i.e. two partners or associates produce the same amount of financial value. Which one is more valuable to the firm?) and departures.
How do create an effective origination plan?
Successful law firm origination plans are built around identity
Your firm's identity is built around three specific ingredients.
Culture
Personality
Values
Here's a quick recap.
We'll start with the four types of organizational cultures.
Adhocracy cultures are temporary and driven by change. They're often characterized as "tents rather than palaces." These firms reconfigure themselves rapidly in the face of change. They're adaptable, flexible and creative in the face of uncertainty, ambiguity and
Clan cultures are family-like. There's a focus or special emphasis placed on mentoring, nurturing and investment in the growth of those in the clan. It's all about doing and accomplishing together. Prioritizing employee development is crucial. Viewing clients as partners essential. An emphasis on engagement, commitment and loyalty non-negotiable.
Hierarchy cultures follow a set structure. These firms are focused on perfection, efficiency, stability and doing things the right way. Clear lines of decision-making authority, standardized rules and procedures, control and accountability mechanisms. These are seen as the keys to success.
Market cultures are often utilitarian and primarily focused on results. The internal environment in market cultures is competitive, achievement-focused, and driven by outcomes and prestige. "In the words of General Patton, market organizations "are not interested in holding on to [their] positions. Let the [enemy] do that. [They] are advancing all the time, defeating the opposition, marching constantly toward the goal."
Next, we'll cover personality.
The big five personality traits are predominantly viewed as the prevailing standard for individual assessment. The personalities of your firm's leaders, essentials and influential employees create the personality of your firm.
Firms high in…
Openness have a higher degree of collective intelligence and intellectual curiosity. These firms value knowledge, experience and data more than others.
Extraversion are skilled connectors. They're able to build relationships inside and outside their industry. Influential partners are able to connect with influencers, leaders and essentials who are able to provide these firms with a significant amount of leverage.
Agreeableness are socially minded. There's an emphasis on taking care of their own (employees/clients). They're cooperative, easy to work with, polite and compassionate.
Conscientiousness have a significant amount of self-discipline. These firms are reliable, trustworthy, organized and efficient. These firms thrive with proper planning.
Finally, we'll cover values.
These are the collective (implicit and explicit) thoughts, beliefs, ethics and morals of your firm. Your values have the greatest impact on your firm.
Why does this matter?
The culture, personality and values of your firm enable you to create policies. Policies enable you to create a plan.
Here's why that matters.
If you create a set of policies or implement a plan that works against your firm's culture, personality and values it's likely to fail. How do you deal with this problem?
You harmonize.
Why your firm needs to harmonize origination and compensation
Your firm needs harmony.
Your origination plans should with your compensation model, never against it. Let's take a look at the Modified Hale and Dorr compensation model.
In the 1940s, Hale and Dorr created the first incentive-based compensation scheme. The firm divided partners into three categories.
Finder, the rainmaker who brings in the client.
Minder, who's responsible for managing the client.
Grinder, the partner/associate who's responsible for doing client work.
Here's how compensation is broken down.
In addition to a base salary, contributing parties would receive a predetermined percentage of the profits in exchange for the work that's done. This would be negotiated ahead of time and would depend on the level of difficulty, involvement and so on.
Here's an example:
20 percent of profits to finders
20 percent of profits to minders
40 percent of profits to grinders
10 percent to support teams
10 percent to a discretionary pool for top performers who go above and beyond
This could be used in combination with other compensation systems like a monthly bonus pool or team building system. The idea here is that it's directly opposed to an eat-what-you-kill compensation system.
If you're going to create an origination plan, it needs to work with your compensation model rather than against it. What origination policy would be compatible with the Modified Hale and Dorr?
Matter proliferation credits.
Give your partners a strong and compelling reason to "proliferate" or grow new business on behalf of the firm. If partner B or associate B proliferates new business from an existing client originated by partner A they should receive a matter proliferation credit to incentivize them further.
You can incentivize both partners/associates if the matter proliferation credits are separate from origination credits. This provides both attorneys with the opportunities they need to provide significant value to the client, strengthening the client/firm relationship further.
This is also ideal because it keeps clients loyal to the firm. Clients who work with multiple partners are far less likely to leave the firm if a partner decides to leave.
Can you see what's happening?
Finders, minders and grinders are able to work cooperatively, together serving clients of the firm. They're incentivized to produce more business for each other and for the firm. This increases client loyalty, dramatically boosts revenue and increases financial rewards for employees.
You're ready to create origination policies
The first step?
Set specific goals for your firm. These goals should be specific and measurable.
It starts with questions.
Should origination credit be permanent or will you stipulate a sunset rule?
What are the terms and conditions for a sunset rule?
When does the sunset rule take effect?
Who is eligible to receive origination credit? (e.g. partners, associates, paralegals, receptionists)
How will you award origination credit (e.g. by client, matter-by-matter, etc.)
What happens if an ineligible party brings a client or opportunity to the firm?
What the minimum/maximum allowable percentage for origination credit? (e.g. 75 percent)
Will your firm offer origination credit for bringing in business in practice areas the firm is trying to exit?
Will your firm offer a matter proliferation credit?
What are the terms and conditions for matter proliferation credit?
Who receives credit if someone else upsells or cross-sells firm services?
What happens if credit can't be assigned to a specific partner, associate or employee?
How will matter and proliferation credit be handled if multiple parties bring business to the firm (e.g. two partners bring a new client to the firm)?
How are origination credits changed, modified or restructured?
How will origination disputes be handled? Who has the final say?
How will your firm handle inherited or transferred clients? What about origination in the case of an extended absence, disability or death?
How much advance notice is required for succession planning?
How will you incentivize partners to adhere to firm policy?
How should origination credits be handled for inactive clients who are activated by a new employee?
How will origination and matter proliferation credits be tracked? Will this data be made public? If so, how much?
How should/will origination problems (e.g. poorly picked pitch teams, end arounds, matter bartering, etc.) be handled?
What is the chain of command for origination disputes? Who has the final authority?
Are employees or partners able to appeal decisions? How? When? Under what conditions?
Are you willing to accept anonymous feedback from your employees and partners? Under what conditions?
Answering these questions gives everyone in the firm clarity. That clarity is the key to creating origination policies that work.
Next, you'll want to create a comprehensive list of policies for your firm. You'll need two kinds of policies.
General policies that are applicable in a wide variety of scenarios, practice groups and
Specific policies that are applicable in a specific set of highly defined scenarios, practice groups and
Here's a short list of general policies you can use to create an effective origination plan.
Award/prioritize credit to employees who add value to the client/firm relationship.
The attorney (or employee) receiving origination credit should be obligated to maintain (personal/professional) contact with the client or attorney handling a client's matter.
Outline the terms and conditions for sharing origination credit with other attorneys or employees in the firm.
Allocate origination credits by matter for greater accuracy.
Set clear metrics outlining what will be measured and rewarded.
Outline destination for origination credit when the originating attorney leaves the firm.
Set clear requirements for exigent circumstances and extended absences.
Make sure origination credits work with your compensation models, never against it.
Create an origination plan that supports your firm culture (e.g. adhocracy, clan, hierarchy and market).
Use simple, objective and hard rules.
Your origination plan should drive your firm's goals. This isn't simply about compensation. It's about incentivizing your team to work together.
What about specific policies?
Here's a short list of specific policies created by Joel A. Rose. These are specific to the firms he consulted with and may not be beneficial for your firm. You'll need to create your own set of context-specific policies.
These policies give you the tools you need
The tools you need to create a successful plan. Ask the right questions, find the right answers and you gain the know-how you need to create a set of well-defined policies. These policies are the structure of a well-defined origination plan.
The data shows origination is crucial to your firm's survival.
Origination credit schemes are, to quote Jim Cotterman, principal at Altman Weil, "the single most important determinative factor in partner compensation."
The ALM Intelligence survey found that 83 percent of firms track origination credit. In the vast majority of those that do, according to Bruce MacEwen, president of consultant Adam Smith, Esq., it dwarfs collections, profitability metrics and billable hours in its impact on compensation.
The value of origination credit can't be overstated.
They really do deserve the credit
Your partners, associates and support teams – they deserve the origination credit. If they've brought business to the firm, they deserve the credit.
Do you believe it?
Origination credit shouldn't be a problem for most firms, but it is. It doesn't have to be.
Your employees are eager and willing. They're ready to produce an astronomical amount of value for your firm. They'll do what it takes to provide you, your partners and the firm with the financial opportunities you seek.
They just want the credit.
Will you let them help you? A few partners won't. They'll do their best to ferret the origination credit away from those who are more deserving.
Don't allow their mistakes to poison your firm.
Want your firm to grow by leaps and bounds? Do your very best to give credit where credit is due. Origination credit can be messy and complex.
Lean into it.
Go out of your way to take care of everyone in your firm. Reward your team fairly, regardless of status and you'll incentivize your employees to bring in an avalanche of business and revenue.