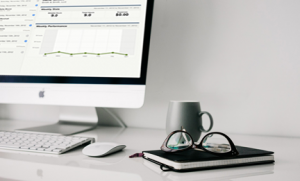 Profile
Founded in 2005, Ultimate Solutions offers engineering and compliance services as well as automation and serialization integrations to pharmaceutical, biomedical and medical device manufacturers. Clients include Amgen, Boston Scientific, Johnson & Johnson, Baxter and others.
Challenge
In 2011, Ultimate Solutions employed 10 engineers and 4 staff. Located in Puerto Rico in the heart of the high tech Fortune 500s, Ultimate Solutions engineers found tracking time while at the client's site difficult and cumbersome. Yoel Rivera, president and CEO of Ultimate Solutions realized he needed a better solution to satisfy his employees and provide accurate time billing for his clients.
Solution
Rivera began looking at web-based time, billing and project management solutions, and found Bill4Time. He immediately registered for a free trial of Bill4Time Business Manager for Consultants.
Results
Since registering for the free trial in March 2011, Ultimate Solutions has used Bill4Time. Rivera believes Bill4Time has been pivotal in helping grow the business to nearly 100 employees. He says that the ease of use, flexibility and most of all, the convenience for his engineers to enter time on any mobile device makes Bill4Time indispensable. Engineers enter time in real-time and the project and costs are automatically updated. Ultimate Solutions then sends the timesheet to the client for sign-off and awaits payment. That's it.
"Bill4Time has helped us grow ten-fold. It's so easy to use and the value for the price is great," said Rivera. "We love it, our clients love it and most of all, my engineers love it as it's accurate and simple to use. And, Bill4Time support is amazing. I would highly recommend Bill4Time for any business in need of time, billing and project management."
Special thanks to Yoel Rivera for sharing his successes and his story. To learn how Bill4Time can solve your time tracking and invoicing issues, register for a free trial.
Yoel Rivera is the president and co-founder of Ultimate Solutions Corp. Rivera is a recognized entrepreneur with experience in regulatory documentation, validation, packaging, automation and serialization. In 2014, he co-founded the Institute of Packaging Professionals, Puerto Rico Chapter (IoPP-PR). To learn more about Yoel Rivera and Ultimate Solutions Corp, visit www.usolutionspr.com.

Click here for a print version.