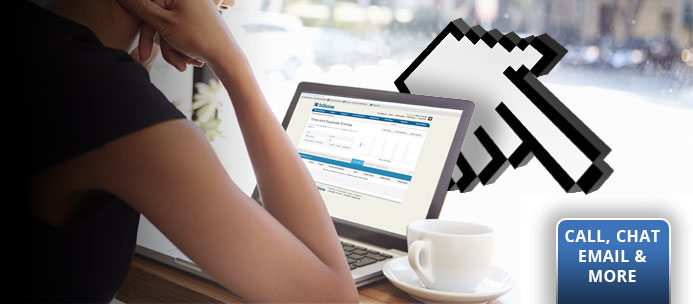 Bill4Time Customer Support is like no other!
Whether you're a new or advanced Bill4Timer, know that our customer support has been proven unparalleled and we will be there for you every step of the way!
Obviously we may be a bit biased, but we put our support to the test, everyday. Emails are replied to within minutes and chats replied to within seconds. We also offer an extensive online knowledge base to answer any question or assist in any scenario.
Live Phone & Chat support is available from 9am to 7pm EST Monday – Friday. Feel free to email Support@bill4time.com at any point of the day as we monitor nights and weekends.
Want more options? Not a problem!
Watch a Pre-recorded Webinar 24×7 or join us once a week for a Live Webinar. We cover the basics to advanced workflow and everything in-between.  See how features work and check out our tips for increasing your productivity on our YouTube Channel. If you're not a youtuber, simply download a Training Manual.
Do you have an issue that needs special attention? Are you trying to get an answer right away?
You can always put our support and development team to work by submitting a Support Ticket and expect a response back within an hour. (Please make sure to include your company ID and as much detail as you can on the issue for a fast and reliable answer!) Think of it like your own in-house IT department that doesn't drink all the coffee!
Lastly, do you want to see a feature that would help you work more efficiently? We are always open to new ideas, submit your Request Here!
From top to bottom we have you covered and always remember we're a phone call away!