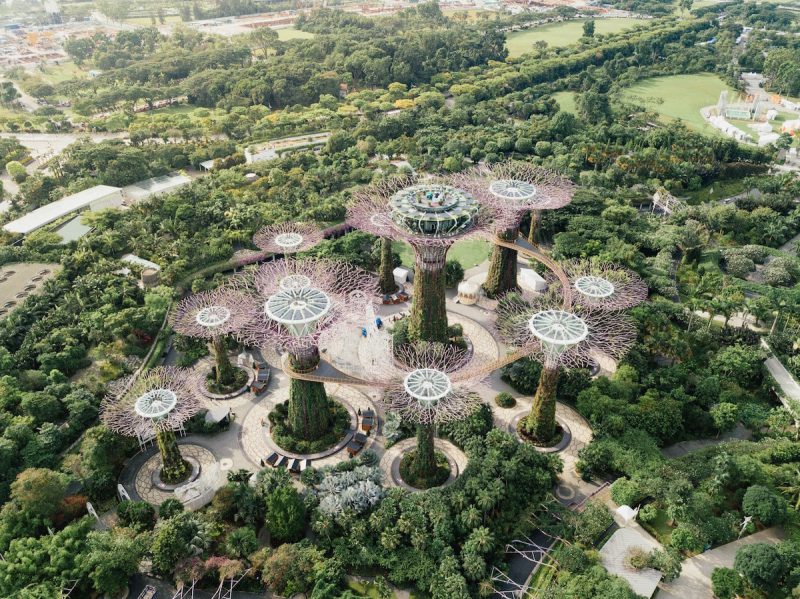 They can save your firm. When it comes to your file tree structure, having an organization strategy in place can be as essential as organizing your email inbox or your desk.
Your files can boost profitability, improve your team's performance and ultimately, save your firm. This sounds like hyperbole doesn't it?
It's a good thing this is true.
The file structure you choose affects your firms performance on multiple levels. It enables you to spend more time on billable work and less time dealing with the consequences of poor document management.
Why good file tree structure = success
Good file tree structure prevents financial loss.
Remember the research I shared in my previous article? An IDC whitepaper found knowledge workers wasted 11.2 hours a week sorting through document management (DMS) challenges. This whitepaper calculated the loss at $19,732 per knowledge worker, per year. A 21.3 percent loss in the firm's total productivity.
This is about file structure protocols.
The right file structure protocols eliminates the waste above. With the right organization and naming conventions, your team knows where and how to find the data they need.
The rules are clear.
This clarity means you're not hunting for lost documents. You're not recreating documents a negligent partner lost. You have outstanding version control so you have access to all relevant revisions and updates.
It also means your files are secure.
Your team has access to the files they're supposed to have access to. Individual attorneys aren't storing client data in their individual Dropbox accounts because they can't.
How do you do this?
Great file structure begins with document management
First, let's look at the don'ts.
You'll want to avoid making these mistakes with folder/file names as it makes things more difficult to process, find and work with your documents and files in the long term.
Create a file name that's clear, concise and to the point. Some applications have file limits or character restrictions.
Avoid special characters. ! % @ ~ # ? []. These characters aren't always recognized/treated the same by applications.
Limit spaces. Spaces aren't always recognized or require special considerations (e.g. With command line, file names with spaces need to be wrapped in quotes). Use underscores (file_document.xxx), dashes (file-document.xxx) minimize or avoid spacing altogether (filedocument.xxx).
These are helpful rules.
They're not absolutes. There are plausible exceptions to these rules but these best practices make document management a simple, profitable and straightforward ordeal.
What about your file tree structure?
What's the best way to set this structure up for your firm? Is there a better or ideal way to do this?
Absolutely.
If you're running a firm that (a.) previously relied on paper and (b.) followed organizational best practices, the requirements are simple.
Continue as you were.
Organize your files and documents the same way you did before you embraced digital/went paperless.
What if you're new?
What if you don't have an established format to follow or your firm wasn't as organized as you felt it should be? Is there any way to create a file tree structure that works best for your firm?
Absolutely. With templates.
You can use these simple templates to organize folders and files. The convention you choose isn't as important as identifying a system that works for you and sticking with it.
Template #1: Family Law
Case notes
Correspondence
Pleadings
Records requests
Records

Spouse records
Child records
Client records

Financial and property documentation
Accounting
Template #2: Personal Injury
Last, First, #[file number]

Case notes
Correspondence
PIP or Medpay
Medicaid/Medicare
Liens
Insurance documents
Records requests
Medical records
Billing records
Pleadings
Discovery docs
Depositions
Exhibits
Accounting
Template #3: Criminal defense
Last, First #[file number]
Case notes
Correspondence
Pleadings
Client records
Discovery and evidence
Law (statutes/case law)
Accounting
Template #4: A general template
Here's a general template you can customize on an as-needed basis.
Client name
Matter name
Admin
Notes and research
Client documents
Third party documents
Witness and exhibits
Correspondence
Costs
Discovery
Experts
Drafts
Pleadings
Notes
Trial preparation
Accounting
Retainer (or agreements)
See what we've done here?
There are a variety of details that may or may not matter to your firm. It would be a mistake to become fixated on the specifics or details of a particular template or methodology. It goes without saying that this doesn't negate any compliance requirements at the federal, state or local levels.
That's not as important.
What is most important is that you find the right system that works best for your firm. Then, once you've identified and customized that system to suit your needs, you follow it.
What about files?
The same advice applies here. Find a system that works well for your firm, then be consistent. Follow it to the letter. Here are a few examples you can use.
Template #5: File naming
Again, let's quickly cover the dos and don'ts of file naming.
Dos
Include date in a predetermined format (e.g. August 23, 2016 = 160823) for chronological searching
Include relevant dates (e.g. the date executed, created, identified, received, signed, etc.)
Use abbreviations (e.g. DEPO = Deposition, DISCO = Discovery, etc.)
If necessary, include a very concise description of the file (i.e. for correspondence)
Identify documents, if stamped, e.g. FILED, ISSUED, RECEIVED, etc.
Don'ts
Don't include law firm names in file names
Don't ramble. Keep concise file names and descriptions
Don't keep word documents (e.g. Google Docs, Word, WordPerfect, etc.) in folders outside of draft or notes. These are not copies of documents.
How do we name our files?
There are a wide variety of naming conventions you can follow. Here's a simple one you can use/customize for your firm.
Date | Client | Matter | Abbreviation | Description
160823_SpaceX_Litigation_LTR.Meet and Confer re.BC554258
It's fairly simple to spell out isn't it?
The date is August 23rd, 2016. The client is Space X. The matter? Litigation followed by a concise description with case number.
This is searchable.
It's clear, concise but most importantly it provides those unfamiliar with this matter with a tremendous amount of detail. You don't have to use the naming conventions. You also don't have to use the format I've laid out here.
You need your own.
You need a structure that gives you this kind of granular detail at a glance. You need to know the who, what, when and why of each file. This tiny, seemingly insignificant detail is how you minimize your firms financial loss due to poor document management.
The rules are clear.
Great document management needs a foundation
Your files and folders.
This is the foundation. The underlying structure of great document management. Knowledge workers at firms waste approx. 11.2 hours a week sorting through document management challenges. Other firms are losing $19,732 per worker, per year. It's a 21.3 percent hit on their firm's productivity.
Not yours.
You have the inside track. The right file structure protocols eliminates the waste above. As we've seen, good naming conventions gives your team the ability to find the documents and data they need.
Avoid the loss.
Start today, focus on the dos, avoid the don'ts. Use the right folder and file tree requirements to build an efficient, high performance firm.