Virtual Law Firm Chooses Cloud-Based Time Billing App for Effectiveness & Ease of Use  
Profile
The Advocates Law Group provides high quality, cost-effective legal services for businesses and individual clients in the Pacific Northwest. The firm consists of 14 partners with more than 400 combined years of diverse practice area experience. The Advocates Law Group is a non-traditional law firm in that they do not rent high priced office space nor do they pass hidden costs on to clients. The Advocates Law Group keeps overhead expenses low so partners can focus on providing high-quality representation to clients.
Situation
In 2010, attorney's Dieter Struzyna and George Tamblyn came together to build a unique, cloud-based, client-focused law firm. They enlisted the help of accountant Brenda Mahon to help build and manage the operational infrastructure and select software to run the business. Mahon naturally searched for a cloud-based software system so it would align with the vision of the founders cloud-based law firm. Mahon came upon Bill4Time and researched the product. Soon she presented it to both Struzyna and Tamblyn, who agreed that Bill4Time was the best choice based upon three key differentiators:
Cost effectiveness
Easy integration with QuickBooks
Intuitive and simple to navigate
Results
Implementation of Bill4Time Firm Manager was quick and easy. This legal time billing software has proven scalable as now the firm has grown to 14 attorneys with a total of 20 Bill4Time users.

Time tracking is simple to use and accurately records work performed. Mahon leverages Bill4Time's invoicing features to send client's pre-bills and invoices via paper or email through the Bill4Time client portal. Currently, about 20 percent of the Advocates Law Group clients receive invoices through the portal and about 5% pay online via PayPal. Mahon hopes to increase the number of electronic invoices as the firm continues to grow and clients become more environmentally aware.  Mahon praises the integration with QuickBooks as it saves her a tremendous amount of time, eliminating manual entry.
Bill4Time Firm Manager offers IOLTA management features, which  Mahon and Talis Abolins, a partner with the firm agrees is an important feature.
"Bill4Time IOLTA [Interest on Lawyer Trust Accounts] is a key feature as it makes managing trust accounts simple by automatically tracking every transaction," said Talis Abolins, a partner at the Advocates Law Group in Washington. "Plus, key to managing IOLTA accounts is to never go into the negative. Bill4Time prevents this, ensuring strict compliance and control."
Mahon's enthusiasm for Bill4Time has gone beyond the Advocates Law Group. Mahon has converted or implemented five other law firm clients to Bill4Time and is in the process of transitioning a seventh. "It took me a year to convince one law firm to switch to Bill4Time from their practice management software. Prebilling was a terrible experience as it was complicated and difficult to use," said Mahon. "After we switched to Bill4Time, everything changed. My client asked why we didn't switch sooner?"
Mahon believes  Bill4Time understands what features are needed to manage a legal business. Plus, it's simple to use.  For example, the 'Save & Duplicate' feature saves her considerable time when managing client accounts. "I love 'Save & Duplicate' as I can go through 20 clients in just a couple minutes. Bill4Time doesn't over engineer the features. It's easy and simply works. And if I have a question, Bill4Time Customer Support is great."
Mahon estimates that she processes 400 to 500 invoices each month using Bill4Time which is roughly $400,000 to $500,000 in monthly billings. Once the seventh firm completes the transition to Bill4Time, she expects at least a 50 percent increase each month.
Special thanks to Talis Abolins of the Advocates Law Group and Brenda Mahon, their accountant for letting us share their story.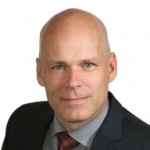 Talis Abolins is a partner at the Advocates Law Group, located in South King County. Mr. Abolins is rated as a Top Personal Injury Attorney and was awarded the Client's Choice Personal Injury Attorney in 2012 by Avvo, and was the recipient of the Client Distinction Award in 2013 by Lawyers.com for quality service, value, representation and communication. He can be reached at tabolins(at)advocateslg.com or visit advocateslg.com.
Brenda Mahon is an accountant and bookkeeper in Olympia, Washington focusing on the legal industry.