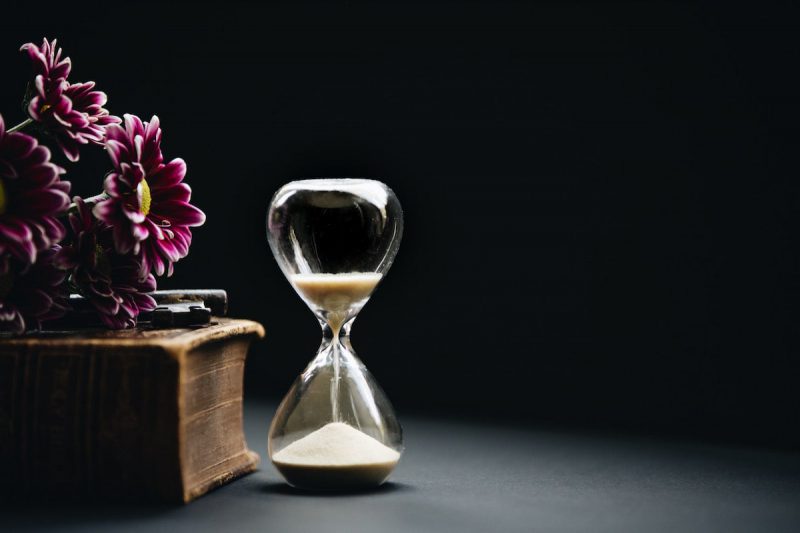 Compliant time tracking. When most hear this phrase they instantly glaze over.
Compliance.
If you're like most professionals, the word "compliance" induces a special kind of dread. If you've experienced the demands that come with compliance requirements you know why.
It's a lot of work.
Compliant Time Tracking: The secret growth strategy most aren't using
It makes sense.
At first glance, compliant time tracking requirements seem tedious. Time-consuming. Your schedule is filled with a long list of do's and you don't have enough time to get things done.
Then you're hit with more work.
You're required to adhere to a specific format, at a specific time. You're expected to follow a specific set of standards. You're required to use legal codes to document your work. To format your time sheets in a specific way.
Here's the problem.
Compliance feels like it's something done to you, rather than something done for you.
This is understandable.
But it's also a warped perspective. Compliance, in most cases, is something that's done for you. Clients have a specific fear, a conditioned response to a previous problem. A data breach for example, decreases client confidence, lowering their willingness to spend.
Compliance requirements establish standards. It restores client confidence and keeps the money flowing.
To you.
Here's why compliant time tracking is the essential growth tool your firm needs.
Reason #1: You keep your staff on the same page
Picture this.
You have 25 attorneys on staff. In the process of adding their time, they decide to use their own legal codes on their invoice/timesheets.
How does this affect your business?
Let's say you want to audit your financials at the end of the quarter. You'd like to know whether your billables are on target and the firm is making money. But then you notice each attorney used their own legal codes or task naming conventions.
Your audit is exponentially more difficult.
Bizarre right? But it's a problem that's grounded in reality. Many attorneys are either not using these legal codes as outlined by governing bodies or they're using them incorrectly. Recent estimates state as many as 60 to 80 percent of attorneys get this wrong.
It's a disaster for firm profitability.
Compliant time tracking means (a.) everyone in your firm uses the same standard to track their time and (b.) it's easier for firms to analyze, improve and collect on billables (c.) there's no need for staff to memorize messy naming conventions or unique customizations.
Your firm is more productive which means your firm is more profitable.
Reason #2: You'll actually be paid for your work
Collection realization rates are falling.
While hourly rates are increasing, collection realization rates are on a steady decline. There are a variety of reasons for this but a commonly ignored reason is, you guessed it, compliance.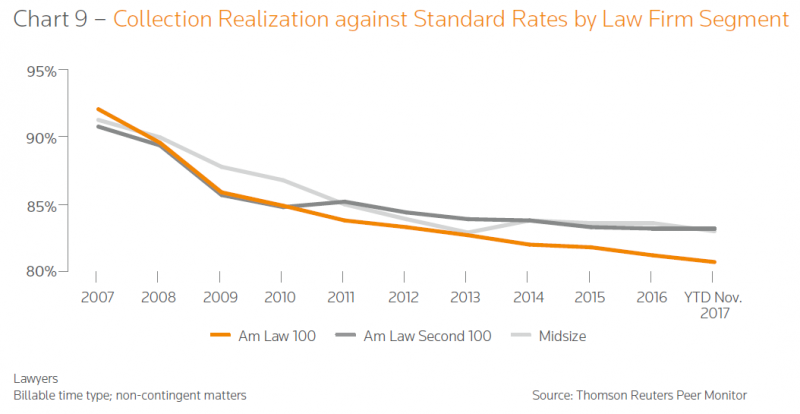 A standardized system (e.g. ABA/LEDES/UTBMS) means you and your clients are on the same page. Your clients understand what they're being billed for and why. This means they're more agreeable, more willing to pay their invoices.
Here's why this matters.
More and more, sophisticated clients are using software to monitor your invoices. What are they looking for? Compliance with corporate parameters.
Are expense categories e.g. meals, experts, out of town travel, approved?
Are the partners/associates listed on this invoice authorized to work on this case?
Do expense percentages comply with their rules?
Are invoices in line with budget requirements?
Can you see what's happening?
Compliant time tracking has an immediate effect on profitability!
Reason #3: You gain must-have intelligence
You need answers.
There are very specific questions growing firms need answers to. Non-compliance makes it much harder to get these answers. In short, it makes it more difficult for your firm to grow.
What sort of questions?
If you have multiple offices, which office is most efficient? Most profitable?
Who are your most efficient/profitable partners, associates, paralegals and assistants?
Who in the company is non-compliant?
Which practice areas and tasks are most profitable?
Which clients are most profitable/unprofitable?
Compliance = standardized data.
With compliant time tracking, you have everything you need to extract the valuable data your firm needs to grow. Think about the problems I outlined in reason one. This data is incredibly difficult to come by if your firm isn't on board with compliant time tracking.
Compliance makes it easier to extract the valuable performance data your firm needs to grow.
Compliance: It's the secret growth strategy many firms don't want
Compliance can be difficult.
It often feels as if it's something being done to you, to your firm, rather than something done for you. You're busy. Your schedule is filled with a long list of to-dos. Some days you don't have the time to get it all done.
Compliance seems to create more work.
It's actually the opposite. Compliant time tracking reduces expenses. It minimizes the amount of work you're required to do. It keeps your team on the same page, providing you with the precious data you need to grow your firm.
You know the truth.
Compliance creates standards. It increases staff competence. It restores client confidence. It keeps your revenue flowing in. Here's the good news. Compliant time tracking doesn't have to difficult.
In fact, with the right tools, it's automatic.
With the right tools, systems and support you'll see compliant time tracking for what it is.
Your secret growth strategy.