Once you complete a case, your work isn't quite over. You still need to get paid for your legal services, though this can be a struggle for many law firms.
Late payments, missed payments, or collections can stall your firm's cash flow and create a lot of time-consuming administrative work. Much of this work can be avoided by standardizing your billing and invoicing process. Having invoice templates and invoice email templates can save your firm time and get you paid faster, while also building stronger client relationships
What Is the Importance of Legal Invoice Email Templates?
The greatest benefit of an email template is saving time. Instead of typing an email every time you send an invoice, you have most of the information ready to go — all you have to do is include client information.
This is especially useful for law firms since staff will save time by only having to pull the client's contact information and review it for proper formatting. A template is useful for sending invoices to multiple clients as it ensures that the invoice alerts are consistent.
With a basic template in place, you simply personalize it to the client with their name and other relevant information.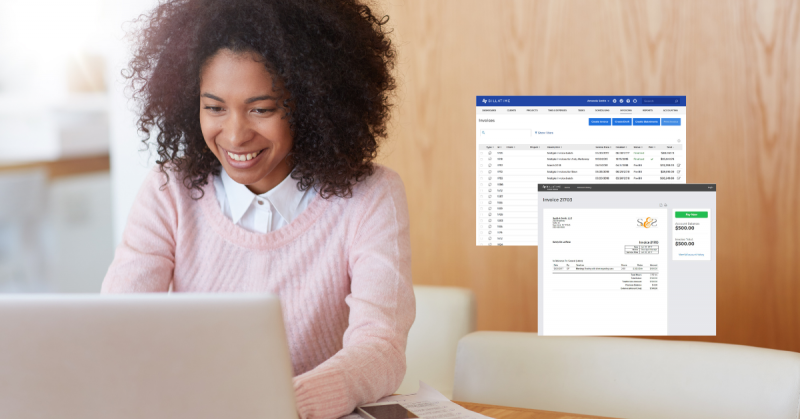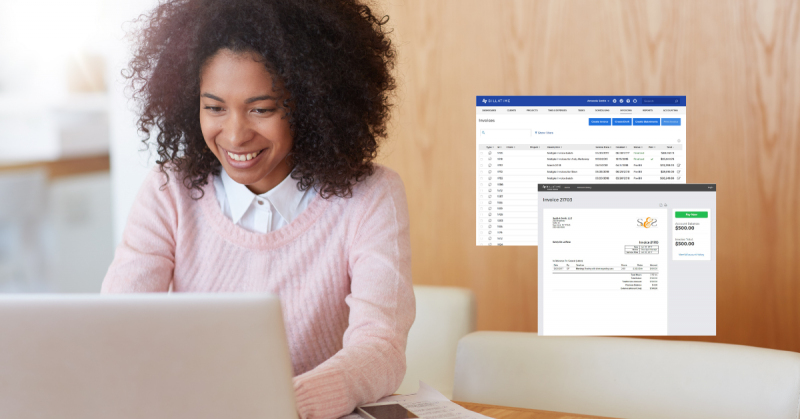 What Should Be in My Legal Invoice Email Templates?
Your email and invoice should include all the information necessary for your client to process the payment.
Your invoice template should include:
Your business details, such as your name, logo, and contact information
Invoice number
Client's full name and contact details
Invoice date
Due date
Amount due
Itemized list of services with a breakdown of rates
Any applicable details like terms and conditions and available payment methods
The invoice email should include:
Invoice number
Due date
Amount due
Payment instructions that are clear and easy to follow
Completed work
A notice if payments are past due and options to resolve overdue balances
The attached invoice
Your invoice templates should make it clear and easy for the client. Traditional billing practices like paper invoices or paper checks can delay payments and even create obstacles for the client to pay.
With Bill4Time Payments, your firm can accept online payments and include custom payment links on the invoices automatically. This allows your clients to quickly and conveniently pay their bills using the method they choose on a secure and private portal.
Clients can pay in just a few clicks whether they use eCheck or a credit card. You can also enable Bill4Time's user-friendly client portal where clients can view invoices, pay online or review documents.
Example Legal Invoice Email Templates
If you're not sure how to write an invoice email, here's an example template to inspire you:
Subject: Invoice [number] Due on [date]
Dear [client name],
I hope you're doing well. Please see invoice [number] for [completed work] attached. The balance of [amount due] on this invoice is due by [date]. You can make your payment online via eCheck, credit or debit card. If enabled, we also welcome you to use your client portal to view and pay your invoices and review your payment history.
If you need to make other payment arrangements, please contact our accounting department at accounting@lawfirm.com
Please reach out if you have any questions or need clarification regarding your invoice.
Best regards,
[your name and email signature]
This invoice email template is brief and clear, free of unnecessary details or conversation. Usually, this is appropriate for most clients, but use your discretion to determine how much additional information to include.
If you wish to include a personalized greeting, you can put it in the body of the email. This helps to set your firm apart from others and will make your client feel like they have a more engaging experience.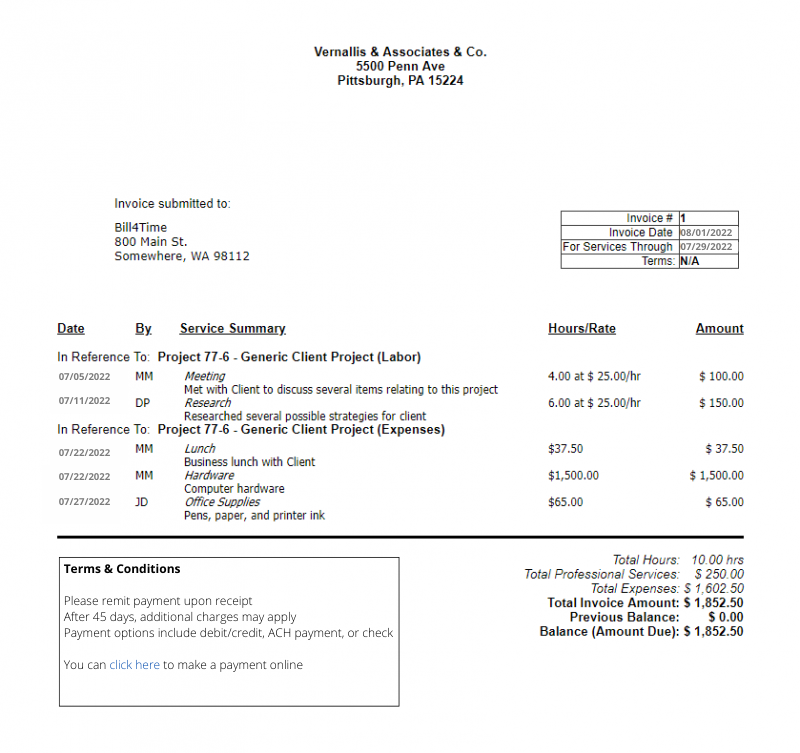 Automating Invoice Templates with Law Firm Invoicing Software
The standard invoicing process can be time-consuming, especially when you consider tracking billable hours, payments received, payments due, and what accounts need to be sent to collections.
Legal billing software like Bill4Time helps you automate the process of creating invoices and emailing them to your clients, giving you benefits like:
Improved Cash Flow
Your collection time will improve when you shift from manual processes to efficient automated invoicing. In Bill4Time, you can set up automated invoices and payment reminders, and accept online payments — all proven tactics that help law firms get paid up to 70% faster.
Better Client Relationships
Automated law firm invoicing also supports the attorney-client relationship. Clients get the benefit of predictable invoicing and self-service payments through a secure portal, while you can be relieved of the stress of chasing down late invoices. You can also generate a thank-you email to improve the relationship and get feedback.
Minimized Human Error
No matter how careful your staff is, mistakes can happen. Legal billing software automates the intricacies of data entry, time tracking, and billing calculations. Bill4Time allows lawyers the ability to set multiple timers so they capture time as they switch between cases. Features like this help to minimize inaccurate invoices, billing disputes, and overpayments. You can track cash flow in real-time to get a clear view of your firm's financial health.
Create a Custom Template
It only takes a few minutes to create professional branded invoices. In Bill4Time, you can customize your firm's invoice with all required components, like your rates or fees, and even add your logo.
Increase Workflow Efficiencies
Create batch invoices, apply payments to current invoices, or create invoice summaries to customize your workflow. Schedule your invoices to send automatically or recurring, so the clients you bill each month get their invoices on the payment schedule outlined in your legal billing policy at intake.
Send Reminders
You can set up invoice reminders to nudge clients with overdue invoices. These can also be templated to make the process quick and simple. Schedule your reminders to go out a week before the invoice is due and once a due date has passed. These simple reminders will keep you and your clients accountable for the payment schedule.
Build Strong Client Relationships with Legal Invoice Template Emails
A well-written and timely invoice email is a crucial step in establishing a strong relationship with your client and getting your bills paid on time. Custom invoice templates with invoice email templates using legal billing software streamline your law firm's invoicing process and ensures you don't have a lot of revenue in limbo.