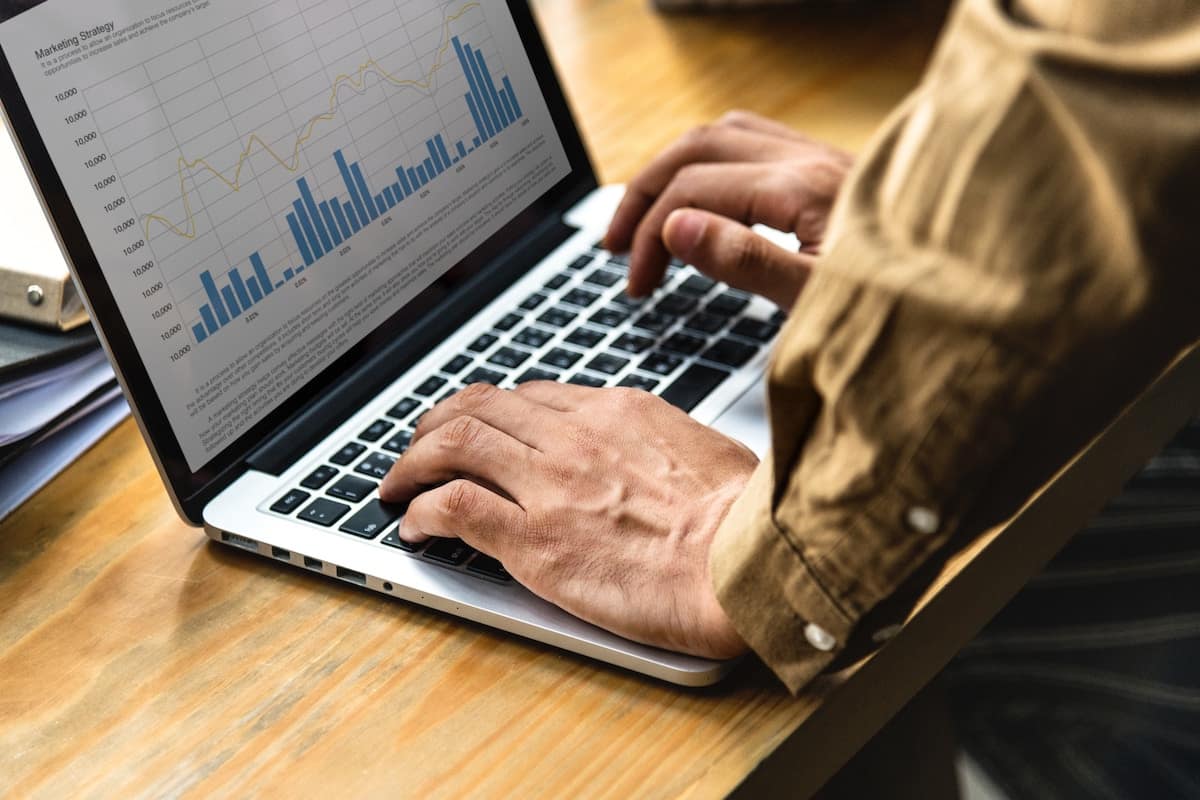 Want your solo firm to grow?
First, you'll need to figure out what that means. "Growth" means different things to different people, doesn't it? Some solo attorneys would like to build a firm. Others prefer to build a business that provides them with the opportunity to provide value and a comfortable lifestyle.
Goals aren't created equal.
If you'd like to create growth, whatever that means, you'll need to identify the law firm metrics that matter most for your business.
The law firm metrics that matter most
Here's the problem.
If you're like most solo attorneys, you don't know which law firm metrics matter most. You're not clear on a few variables, such as: (a.) which metrics do you track? (b.) when/how do you track them and (c.) why do these metrics matter?
Google isn't much help either.
Search through Google and you'll find there's a significant amount of variance on the issue.
Should you track…
Profitability per partner (just you)?
Your overall utilization rate?
Billing and collection realization rates?
Timekeeping performance data?
Attorneys aren't sure what they should be tracking. Even if they did know, they're not sure on when to collect the data or why. What's worse, there's a significant amount of disagreement from the experts.
What are you supposed to do?
First things first, you'll need to deal with the hidden assumptions that plague the process of performance improvement.
What am I talking about?
The vast majority of educational pieces that focus on a particular set of metrics begins with a specific set of (hidden) assumptions.
Here's a quick example.
If firm profitability is your goal, you'll want to focus your attention on financial metrics:
Profitability by client
Profitability by practice area
Profitability by timekeeper (you)
If you're interested in tracking profitability, it's absolutely perfect! You simply dive into the list of metrics you need, iterate on your performance, keep/fire a few unprofitable clients and you're all set.
What if profitability isn't your focus?
See what I mean?
Which metrics are best for your law firm?
They all have value.
The vast majority of law firm metrics provide solo attorneys with an incredible amount of value. I'm willing to bet you're looking for a specific set of metrics, am I right?
Most attorneys are.
Here's what that means for you. You'll need to identify the metrics that are most important to you. To do that, you'll need to focus your attention on a few specific details.
Goals
Temperament
1. Goals: Clarify what you want
Your goals determine what you want. Your metrics show you whether you're on track and making progress towards your goal.
Increasing your profit per client is a goal
Increasing your profit per client by a minimum of 30 percent is a good goal
Increasing your profit per client by a minimum of 30 percent in 120 days is an excellent goal
If you don't have a goal, or you're focused on the wrong goal, your metrics can't provide you with the value you need to produce the progress you want.
Goal setting is important because it shows you:
Where your focus really lies (e.g. financial, productivity, time management, freedom, etc.)
Whether your current focus is in line with what you want
What you'll need to change to get what you really want
It sounds like an unproductive exercise to many, but it isn't. It's the foundation you need to produce the results you want in your solo practice.
2. Temperament: A filter for your day-to-day experience
Beverly Flaxington, author of Understanding Other People: The Five Secrets of Human Behaviors, outlines the six major schemas people use to function in the world.
Utilitarians: These attorneys are driven by value and ROI. The utilitarian wants to find the most efficient and direct path to their desired goal. They're driven by one thing and one thing only. Results.
Individualists: These attorneys are driven by ego. This sounds bad but it doesn't have to be. These people are driven by prestige. They want to be recognized. To win awards, to see their names on walls. These attorneys may come across as arrogant but they're incredibly hard workers who are driven to produce amazing things.
Theoreticals: These attorneys love to learn. Their job is one big classroom, an opportunity to learn a significant amount about the legal world around them. They're curious, fascinated by their work and often scholarly in their approach.
Socials: These attorneys want to do good for others. These are the public defenders, the legal aid attorneys and those whose work takes a humanitarian approach. How will this impact/affect my clients? How will this impact those around me? My support staff?
Traditionalists: There's a right way and a wrong way of doing things. These attorneys believe that a specific set of rules exist in their industry for a reason. These rules should be followed to the letter. Everyone (including them) must abide by these rules without question.
Aesthetics: These attorneys are searching for beauty. Beauty, aesthetics and perception are important drivers of behavior. These are the attorneys who are focused on image, appearance and They know perception matters, so the optics of a particular situation are incredibly important to them.
Schemas are thought patterns.
A mental framework people use to interpret and organize the information they receive in the world. Think of them as perceptual sunglasses. You put on blue-tinted sunglasses and the world looks blue, etc.
These schemas are easy to dismiss.
But, they control the way you, as an attorney, view and interpret the world.
Utilitarian attorneys are far more likely to focus on specific metrics like profitability, realization and
Social attorneys would focus their attention on finding good people to work with, on turnover rates for their support team (e.g. receptionist, paralegal).
Theoretical attorneys would focus on all of it, taking in a massive amount of information that would overwhelm every other attorney.
Individualist attorneys would gravitate towards (and obsess over) the metrics that make them look good (e.g. awards won, media mentions and their overall win rate).
Traditionalist attorneys would carefully identify and choose a set of metrics they feel are important to them, then hang on for dear life. Change would be more difficult for them as any change is a violation of their traditional (unchanging values).
Aesthetic attorneys would prefer to focus on metrics that improve public/client perception (e.g. appeal, win rates, prestige, attractive office, connections, etc.), but would begrudgingly focus on core metrics (like profit).
See what I mean?
These schemas control your focus. There is, however, a significant upside. Your awareness of these schemas gives you a choice. You're able to objectively look at your preferences and make a choice about the metrics that objectively matter most to you.
You'll want to identify your primary, secondary and tertiary metrics.
Primary metrics are about survival, these are the metrics you check regularly
Secondary metrics are about growth, the ones you monitor on a semi-regular basis
Tertiary metrics are concerned with expansion, those you monitor less often
This needs to be defined by you.
Your goals and temperament will dictate whether you monitor these metrics or not. You'll want to monitor the important metrics daily without fail.
Why did I take so long to get to these metrics?
Because you're going to need a system to divide up the list of metrics below. Most people who look at the list below are overwhelmed. They don't know they can pick and choose or how to start.
The framework above tells you.
Go through these metrics, using your goals and temperament as a guide. Identify the metrics that are survival, growth and expansion-oriented.
The list of metrics solo attorneys need to monitor
Survival metrics
Client satisfaction rating (
Current run rate
Breakeven cost (min. needed to cover all expenses)
Current expenses (monthly)
Balance in your operating account(s)
Current anticipated expenses (expenses from run rate)
Balance in your trust accounts (unbilled only)
Number of new clients per mo.
Amount of accounts receivables
Number of new cases/matters opened in last full month
Amount of outstanding accounts receivables
The value of these new cases/matters
Age of accounts receivables
Number of closed cases/matters
Firm debt (credit cards, line of credit, loans, etc.)
The value of these closed cases/matters
Number of marketing actions taken in last 30 days
Number of new appointments/consults set
List of marketing actions taken
Number of prospects (consults who showed up)
Number of consults generated from each
Number of prospects who became clients
Recommendation index (a 1 – 5 "likely to refer" scale)
Marketing expense as a % of revenue
Productivity metrics
Cycle time (number of days a matter is open)
Performance to budget (how close fee is to budget +/-)
Results to predicted outcome (accurate prediction of outcomes)
Work completion deadlines met
Re-engagement percentage (# of clients who retain firm for new matters)
Re-use index (a 1 -5 scale measuring a client's willingness to reuse the attorney/firm)
Creativity index (clients rate attorney's ability to solve legal challenges)
Quality of outcomes
Quality of advice
Quality of written product
Wins vs. losses
Transparency index (how transparent is work to client)
Firm utilization
Utilization per timekeeper (Includes support teams)
Profitability metrics
Firm profitability overall
Profitability by practice area
Profitability by client
Profitability by case/matter
Profitability by timekeeper (including support staff)
Profit per employee
Income per employee
Effective billable rate (firm + employees)
Realization rates overall
Billing realization rates
Collection realization rates
Lifecycle of realization (time between service performed and payment received)
Discounts and write-downs before billing
Discounts and write-downs after billing
Revenue collected per client/matter
# Clients sent to collections
Revenue collected per mo.
Amount billed per mo.
Customer lifetime value
At first glance, this is overwhelming.
I've just listed 58 metrics you're supposed to track to ensure your firm is on the right track.
That's right.
And this isn't even everything. There's a massive list of metrics you can use to track performance as your firm grows. You don't have to track everything.
Survival matters most.
The metrics in that category matter most for obvious reasons. But there's a significant upside to all of this. The vast majority of these metrics can be automated. You can and should use practice management tools to monitor this information for you.
Still overwhelmed?
You can outsource a majority of this work to reliable and trustworthy parties. Here's a step-by-step process you can use to make that happen. Use software + people to manage this effortlessly.
You'll want to make sure you:
Set up alerts: These alerts are automatic, alerting you to any potentially dangerous or problematic issues before they hit the point of no return.
Schedule software: If you're relying on practice management software, you'll want to schedule reports so they're run automatically, on a schedule, all the time. Get everything out of your head and into a trusted software system.
Schedule people: Build a team of trusted, freelance/outsourced providers who can help you with the above list of metrics. If you're doing amazing work (and I assume that you are), you won't have the time you need to track all of this consistently. Surround yourself with software and people who can.
Focus on accuracy: You'll want to provide your people and software with the information and resources they need to perform. This means you'll need to track your time accurately, record data in your software tools judiciously and focus on doing this consistently. Skip this step and your metrics won't be accurate.
Here's why you need this.
Many of these metrics have important sub-metrics you'll want to drill down into. These sub-metrics give you context about the metric itself.
Here's an easy example.
Take a look at these three metrics.
Number of new appointments/consults set
Number of prospects (consults who showed up)
Number of prospects who became clients
If you're generating a very high number of #2 but a very low number of #3, you'll need to look at sub-metrics for clarity. You'll want to look at (a.) the sources sending these prospects to you (b.) the messages that drew these prospects in and (c.) the problems and expectations they came to you with.
This requires thinking.
It's hard work and it takes a sophisticated and experienced marketer's help to uncover the details. A top tier marketer from a site like Toptal would be able to help you identify the story underneath these metrics.
They'd discover that:
Your ad source (Facebook Ads) drives highly qualified traffic to your site
Your marketing messages are resonating with your audience but…
Prospects are leaving because they've found a different firm/attorney with a tremendous amount of positive reviews
Even if it's bad news, it's good news to know.
These metrics have just given you the actionable data you need to make some significant changes.
See what I mean?
Which law firm metrics matter most?
You now know the answer.
The right mix of metrics depends on your goals, temperament and priorities. If you're focused on value and a significant return on investment, you'll focus on a specific set of goals. If your temperament is different, so are your priorities.
Choose the priorities that matter most for your firm.
"Growth" means different things to different attorneys. Some solo attorneys want to build a large firm. Others prefer to build a lifestyle business, one that provides them with the freedom, opportunities and comfortable lifestyle they want.
It's up to you.
Prioritize your metrics. Choose your primary, secondary and tertiary metrics.
Choose carefully.
With the right metrics, you'll have the roadmap you need to produce the positive "growth" you're looking for, no confusion or doubts necessary.