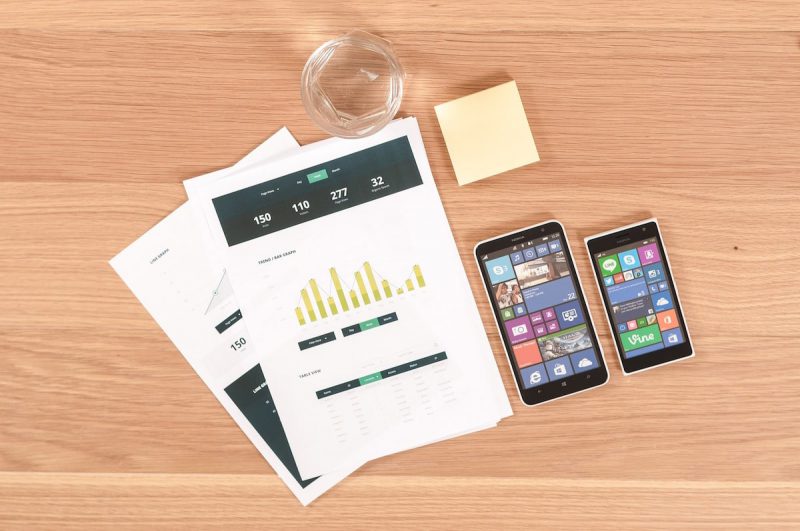 Does your law firm have abnormally high realization rates? A Thompson Reuters report found that collection realization rates are on the decline. Believe it or not, this is actually very good news.
This sounds strange, I know.
Hourly rates are climbing. Firms are doing more work. Yet they're discounting consistently and collecting less revenue. How is this good news?
It's great news if you're willing to accept the truth
What truth?
If your realization rates aren't where you'd like them to be there's work to be done. At first glance, this seems obvious. Of course there's work to be done!
Only it's not.
Many firms accept poor realization rates as the new normal.
Is it though?
I'd argue that it isn't. There are several distinct causes of poor/less-than-ideal realization rates.
An expectations mismatch. Your client has a desired price range, sets an ideal budget or expects a specific rate. They miscalculate the amount of time and effort it takes to resolve their matter properly. Naturally, they're surprised when they see your invoice, impacting realization rates.
Clients are dissatisfied. They feel you failed to follow their billing guidelines. They're dissatisfied with the work on their matter. They're unhappy with the amount of value your firm delivered regarding their matter. The reason, the why, for your client's dissatisfaction is just as important as the what.
A failure to communicate. Clients have asked for more help than their budget allows. They're desperate for you to resolve their matter but they're unwilling, for whatever reason, to pay for your team's continued help and support. They assume you know what they want, you assume they know what they're getting into. Frustration abounds.
Inaccurate time tracking. Are your employees tracking all (billable, non-billable) of their time? Are they tracking it accurately? Poor time tracking means less-than-ideal realization rates. Poor habits produce time leaks (e.g. an associate completes 12 hours of work but only reports 8) which leads to under or overbilling.
Poor systems and procedures. Have clients received their invoices? Are they aware of your payment terms or client expectations? Do you have follow-up systems and procedures (e.g. phone calls, payment reminders, late fees, etc.) to deal with delinquent clients? Is it easy for clients to pay you for your work/time?
Predatory clients. These are the clients who suck up a significant amount of your time and energy. They refuse to acknowledge or pay your invoices. They demand discounts and they induce write-offs. They're generally focused on extracting the greater amount of value from your firm at the lowest possible cost, even if it breaks you financially.
This isn't a comprehensive list.
But it covers the vast majority of your collection realization problems. Solve these issues and your realization rates will climb automatically. This is how you fix less-than-ideal realization.
Can you see it?
Here's the realization detail waiting to jump out on you
Five out of the six items listed above are "problems" you can fix, without your client's help. Four of these causes don't even require your client's involvement.
Why is this significant?
It's easy to assume that clients are primarily responsible for a firm's realization rate. It's also easy to assume that clients are unwilling to pay for requested work.
These things happen.
But they're not the primary cause of our realization woes. These woes are caused by our ability (or inability) to plan and optimize around realization.
How do you plan for this?
One strategy is optimizing your firm's realization rate. This sounds simple until you realize there are actually three realization formulas you'll need to account for in your firm.
Your…
Billing Realization Rate
Collection Realization Rate
Overall Realization Rate
1. Billing Realization Rate
Herbert bills at a rate of $325 per hour. This is his standard rate. If he billed 120 hours at this standard rate he would bill a total of $39,000. However, due to discounts and write-downs, he actually billed $30,000.
That's a 76% realization rate.
Here's the formula I've used to calculate that out.
Billing Realization Rate =
Billings (actual)
Value of Billings at Standard Rate
This immediately directs your attention to key problem areas, identifying the questions you'll need to ask. Why so many discounts/write-downs? Are you discounting heavily? If so, why? Are you targeting clients who are unwilling or unable to pay? Ignoring billing guidelines? Catching clients off guard?
What?
2. Collection Realization Rate
Your collection realization rate answers a simple question.
How efficient are you at turning billings into cash? 
In our example, Herbert was able to collect $23,500 of the $30,000 he actually billed during the month. This means his collection realization rate is 78%.
This could be better.
Here's the formula I've used to calculate that out.
Collection Realization Rate =
Cash (in)
Billings (actual)
Seventy-eight percent isn't ideal.
Is Herbert dealing with delinquent or slow-paying clients who prefer net 60 payment terms even though you're only offering 30? Are clients forgetting to pay their bills entirely due to non-existent payment reminders? These questions focus Herbert's attention on his clients.
He needs to revisit client payment arrangements.
He also needs to address the underlying cause of his poor realization rates and sluggish cash flow.
3. Overall Realization Rate
Herbert wants a macro-level analysis.
What's his realization rate overall? Is this a complex problem that requires a mix of solutions to a problem he thought was simple?
Let's take a look.
Herbert brought in $23,500 (cash) but the value of his billings at his standard rate is $39,000. What's the overall impact on his realization rate?
His overall realization rate is 60%.
Here's the formula I've used to calculate that out.
Overall Realization Rate =
Cash (in)
Value of Billings at Standard Rate
Herbert's realization rate is nowhere close to ideal. What does this mean? His work/life balance is probably not where it needs to be. There's a very good chance that Herbert is: (a.) losing time to billable/time leaks (b.) spending a large amount of time on non-billable work and (c.) losing revenue to underbilling.
This is sobering.
But it's also an unpleasant reality for many, many firms.
Realization restoration: Where do you start?
It all depends.
Improving your billing realization rate typically means directing your attention to internal issues. Details you can resolve with little to no client involvement.
Verify employees are tracking all of their time accurately
Utilize automatic time tracking to plug time leaks
Improve ongoing client communication
Reduce/eliminate discounts and write-downs
Confirm clients understand and agree to fee arrangements and schedules ahead of time
Maintain compliance with billing guidelines
Focus on internal-led details to improve your billing realization rates.
Improving your collection realization rate means directing your attention to both internal and external issues. Details you and your clients need to resolve.
Create automated/semi-automated payment systems and procedures
Ensure clients follow previously agreed upon systems and procedures
Attract quality clients who are both willing and able to pay
Terminate relationships with delinquent, parasitic and dysfunctional clients
Follow-up with late-paying clients via a variety of methods (mail, email, SMS, etc.)
Maintain a positive relationship with decision makers, accounting depts. and clients
Identify the "why" behind low/slow cash flow issues
Make it easy for clients to pay
Maximize the amount of value you provide
Hold clients accountable.
Give them the details they need to fulfill their obligations then, ask them to do so.
Under promise, over deliver.
Improving your overall realization rates requires a high-level view of your team's performance.
Improving your firm's utilization rate
Billing value instead of billing time
Selecting alternative fee arrangements (e.g. fixed rate, subscription, fee caps, etc.)
Optimizing document management and retention to minimize challenges
Providing non-financial incentives for early invoice payments
Managing your client's fuzzy, implicit and unrealistic expectations
Minimize client dissatisfaction
Optimizing your systems and procedures
Terminating your relationships with toxic, dysfunctional and predatory clients
Can you see it?
Can you see why your realization rate is actually great news?
Realization: Your instant profit lever
What if your realization rates aren't where you'd like them to be?
It can still be a win.
Hourly rates are climbing. Firms are doing more work. Yet they're discounting consistently and taking home less revenue. Many firms accept poor realization rates as the new normal.
It doesn't have to be.
Use your billing, collection and overall realization rates to produce the results you're looking for. Your realization rates can be the profit lever your firm needs.
Just optimize.
Solve your internal and external issues and you'll become the one. The law firm with abnormally high realization rates.