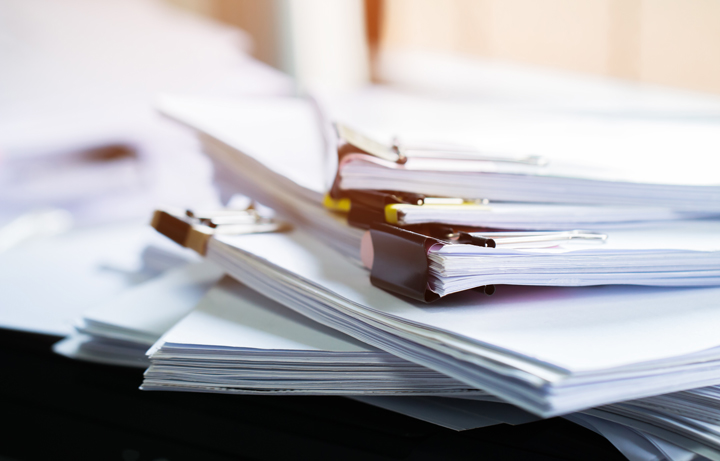 ---
Unpleasant Downsides for the unprepared
---
What's your billable goal?
Is it 1,950 billable hours per year? 2,500 billable hours? 3,000? Attorneys are driven to produce more billable work in less time. Thanks to industry disruption and pressure from the competition, firms are demanding more from their team.
Are these expectations even realistic?
Is it actually possible to bill 3,000 hours annually as an attorney? Some attorneys say it's doable and routine for them. Daniel Bliss, an intellectual property attorney at Howard & Howard, is a self-proclaimed workaholic.
His billable hours?
Bliss billed 3,600 hours last year. That's right, Bliss billed 70 hours per week for 52 weeks to achieve that horrifying figure.
Are attorneys and law firms the victims of escalation?
Is this kind of runaway billing viable for attorneys? The evidence says no. The Japanese have a word for this consequence of this escalation.
Karoshi
It's translated literally as "overwork death" and it's a bit of a problem in the industry. Heart attack and stroke due to stress and a starvation diet – these are the major medical causes of Karoshi deaths. It's prevalent in Asia, but it's also a problem here.
Some attorneys are skeptical.
Remember Lisa Johnstone? The Skadden associate who died of an apparent heart attack at the ripe old age of 32 after pulling several 100-hour weeks and was under intense pressure to perform? Johnstone is the same associate who took "stimulants" to help her function under this pressure and was experiencing dramatic hair loss.
In the west, we call it something else. Poor work/life balance.
It's the fairytale attorneys strive for but are forced to neglect to meet the demands of their firm.
Why your firm needs practice management automation
The demands placed on your firm are increasing. This means the demands on timekeepers are also increasing. It isn't because firms are unreasonable. It also isn't due to poor productivity. Rather, it's a cascading effect as the demands flow downhill. Your clients are under significant pressure to perform.
They have to do more.
They're expected to take care of the growing list of business, personal and professional concerns. As the demands placed on your clients increase, the demands placed on you also increase. Firms that can perform in this high-pressure setting survive, those that can't fail.
It's very much a Darwinian environment.
This is why your firm needs automation. As the pressure mounts, you need efficient ways to automate the minutiae and routine details that keep firm utilization and productivity rates down.
Keep them down?
That's right, research suggests most attorneys lose 6 hours per day to non-billable work. What's worse, only 2.3 hours were devoted to billable work. That's a disaster – even if your firm relies on alternative fee arrangements because it means utilization and productivity rates are still poor.
Attorneys aren't lazy.
Far from it.
As a legal professional, you're working incredibly hard to carry the heavy demands placed on your shoulders.
But you need help.
The research on this is clear. If you're a knowledge worker, your brain maxes out at four to six hours of work.
Per day.
Swedish psychologist Anders Ericsson confirms this. Ericsson is the author of the famous study on the 10,000 hour rule. Alex Pang shares extensive research on this in his book Rest: Why you get more done when you work less. Additional Research further validates the brain's limits.
The demands placed on legal professionals mean they're forced to push past this limit regularly.
Legal practice management demands automation
Law firms are forced to deal with tedious yet repetitive tasks daily.
Automate tasks and deadlines: David Allen, author of the productivity classic, Getting Things Done, states that we need a trustworthy system to collect and hold our tasks and deadlines. This way, they don't continue to crop up in our minds when we're focused on other more important details.
Many firms rely on unreliable methods to track their tasks and deadlines. Post-its, scraps of paper, spreadsheets, or even worse, every attorney has their own preferred software solution to manage their tasks and deadlines. The problem with each of these methods?

No one else has any idea what's being done, who's doing what, or when things need to be done.
Scheduling meetings and appointments: If you (or an assistant) are still scheduling the majority of your meetings, you're wasting your time. Tools like Calendly enable you to set your availability ahead of time on a recurring or irregular basis.

This enables you to train your clients.
If they'd like to schedule a meeting with you, they view your calendar or visit your page on Calendly directly to see what's available. There's no need for you to play tag via email to try to arrange a time that works. If you're using a legal practice management tool, you should be able to convert these details to time entries automatically, further minimizing the number of time entries you need to make.
Automated time tracking to simplify billing and invoicing: Our memory isn't a reliable way to track our time. Yet that's exactly what many timekeepers find themselves doing, reconstructing their time after the fact. The problem with this?
Severe revenue leaks.
Firms are losing 20 to 70 percent of their total revenue to reconstructive timekeeping/billing. Plugging this leak should be priority number one for most firms, but most aren't aware of the revenue that's lost to reconstructive timekeeping/billing.
Automatic time tracking should be a mandatory part of any legal practice management toolset. The kind of set and forget timekeeping aid that accurately tracks your time as-it-happens. This eliminates reconstructive billing and helps firms recover as much as 70 percent of their revenue, reducing the amount of
Client intake and follow up: Your website, email and practice management tools should work harmoniously together. Your website can collect the right information from clients ahead of time, minimizing the need for in-person or on-the-phone sessions. This is the kind of information you can and should request from clients automatically.
Doing so ensures that you're better prepared for the time you spend with your clients, whether your conversation is in-person, online or over the phone.
Automate document assembly: Here's the problem with document assembly. Attorneys and paralegals lose precious time inserting the same clauses into their agreements and documents over and over again. This may seem like a harmless mistake, but it's one that costs your firm time and money.
Document management and assembly tools are an ideal option, but macro templates can be a helpful first start if these tools aren't a fit for your law firm.
Bookkeeping: It's perceived as unpleasant and boring, a necessary evil attorneys are forced to deal with if they want to stay on top of their financial records. If this area is mismanaged, it can create issues with cash flow.
Law firms typically struggle with the bookkeeping aspects of legal work.
This struggle is largely unnecessary. With cloud-based practice management tools, you should be able to track your payments and expenses, balances and activity, credits and debits. You should also be able to create a variety of financial reports. These reports provide you with the data you need to make sense of your firm's productivity, realization and utilization rates.
Client support: It's an unreasonable standard for many clients to have. More and more clients expect 24/7 availability. Many large, high profile clients expected this standard because they can. It's a morale killer and it's not good for your associate's work/life balance.
Why are clients able to get away with it?
Supply and demand. Some clients today believe they're a catch. If you don't do what they want, they'll move on and find a firm that will cater to their demands. They see the intense competition among firms in the industry, which leads them to believe they have more leverage with their current provider, whoever that may be.
Using providers like Ruby Receptionists gives your firm the ability to provide clients the 24/7 availability they demand (but will rarely use), while also maintaining healthy boundaries and work/life balance.
Review management: Reviews attract clients. Blog posts, editorials written in notable local or national publications and reviews delivered via review platforms like Avvo and Yelp.
All of it matters.
With the right tools and resources, you should be able to request reviews from your clients automatically. At the end of your engagement with clients, they should receive a series of automated messages inviting them to write a review. If they're happy they're directed to the review platform of your choice. If they're unhappy you're given a chance to deal with grievances before they become public.
These are the parts of your practice that need automation. If you're like most attorneys, these are also the parts of your practice that consume the majority of your attention. A good practice management tool can alleviate these problems.
Practice Management Software: A solution to the problem
Practice management software is a beautiful solution. It produces amazing results at a very low price point. It just needs a small amount of attention so it can provide the kind of value firms are looking for.
Why bother, though?
Practice management comes with unpleasant downsides if your firm is unprepared.
Downside #1: Financial consequences
Features and benefits are a fantastic way to sell software to law firms on the front end, but it's a surefire way to lose them on the back end.
How does that happen?
An abundance of software produces these problems.
| | |
| --- | --- |
| Transitional pain | Switching from one software provider to another (or from nothing) is painful. There's an inevitable amount of transitional pain as everyone tries to adjust to the new change. |
| Decreased ROI | New customers are often terrible at using the software they've paid for. This causes a drop in ROI. Great software providers ensure that this decrease is short term. |
| Decreased adoption | Every firm has a mix of adopters, early adopters, early majority, late majority, and laggards. A large feature set often decreases the time to majority adoption – there's more to learn. |
| Decreased utilization | The more time timekeepers spend learning how to use your new software, the worse your firm's utilization rates get. |
| | |
A large feature set exacerbates these problems, they:
Increase transitional pain due to the longer onboarding and training times needed to get up to speed
Large features spread the ROI out across the features. You're getting 20 percent of your results from 80 percent of the features. It should be the opposite.
More features mean it's harder for your timekeepers to learn, which means they're less likely to use it. Timekeepers are forced into no-win scenarios. Hitting their billable hours for the month or learn to use the software you've paid for?
If your timekeepers are focused on learning how to use all of the features in your software, they're not producing billable work. That also means your utilization rates are poor.
Downside #2: A Data-driven firm
Data-driven firms often have an addiction to data. In my previous post, I shared a quote that summarized the problem with being data-driven beautifully.
"Imagine driving from A to B ignoring the road, the weather, the traffic around you… only staring at the gauges on the dashboard."
The example above makes it easy to see how much context – the road, weather, traffic – matters. This is the problem many firms face. They start on one extreme – relying on stringent control or decision by consensus. Then, once they've learned about the benefits their data can provide, they swing hard in the opposite direction to become a data-driven firm.
Why is this a problem?
Data-driven firms often ignore intangible forms of information – intuition, experience, expectations or culture, in favor of the answers they receive from their practice management tools.
This is dangerous.
Here's an example.
Let's say the partners at your firm want to evaluate junior partner performance. They're looking at billables because they're looking to identify their top performers.
When firms look at the "profit per partner" metric in their practice management software, they see that profits with specific partners are declining rapidly. How would different firms respond to that piece of data?
Law firm data response protocols
Control-driven
A single leader or small cabal makes unilateral decisions to manage the firm.
Consensus-driven
Partners or a ruling coalition holds a series of meetings to make important decisions
Data-driven
The firm relies exclusively or primarily on data from approved sources ignoring non-traditional data (see above) from their team
Data-influenced
The firm relies heavily on its data, people, competitors and the circumstances. They're open to all forms of data, provided that they're trustworthy and reliable.
Did you catch the problem with the first three response protocols?
They're missing data.
Control-driven firms rely on decision-makers to make decisions, but they don't rely much on advisors to weigh-in on key decisions. Smaller firms typically find themselves in this situation as there are many "advisors" who aren't as interested in serving the firm as they are in taking for themselves. Reaching out for help comes with considerable risk.
Consensus-driven firms rely on their peers, true. But there are no checks and balances in place to deal with ulterior motives, machinations and emotional validation that comes with decision by consensus. There's also not much in the way of information validation. Sure everyone comes to a consensus, but that doesn't mean that consensus is accurate.
Data-driven firms are bogged down by minutiae and focused on experimenting their way to success (i.e., Google testing 41 different shades of blue to see what users liked best). Many of these firms rely on data from approved sources (i.e., split testing, analytics, practice, project and document management tools), so they're not always willing stray from that. This belief excludes important data (i.e., why is this happening?), which creates additional problems down the road.
Data-influenced firms are willing to be convinced one way or the other, provided that the claims or decisions made are testable or can be validated. The decision to eliminate discounts or write-downs, for example, is one that should be informed by all forms of data (e.g., reports from your practice management platform, the experience of others in your firm, industry leanings, etc.).
Avoiding these downsides improves your firm's:
Utilization rates: You're able to produce much more billable work because you're spending much less time on non-billable (busywork). Instead of being paid for 30 percent of your day like most attorneys, you're able to boost that number to 70 percent or more.
Realization rates: Increasing your billable work increases the amount of cash you bring in. As a data-influenced firm, you're able to identify any bottlenecks decreasing the amount you bring in. You can identify the appropriate causes (e.g., clients, process, reminders, consequences, lack of leverage, etc.), which exposes the necessary solution.
Productivity: Is standard document assembly a good use of time for partners or senior associates? Not so much. Productivity improves dramatically as your staff begins to understand the diffusion of responsibility. The who, what, when and why of productivity. Firms with this skill can segment their to-dos into four categories appropriately – outsource, delegate, to-do, delay/discard.
Work/life balance: It's common for attorneys to work nights and weekends. The improvements above translate to better work/life balance, so nights and weekends are optional. Improved utilization, realization and productivity mean you're able to avoid karoshi.
Are you looking for detailed step-by-step breakdowns you can use in your firm? Take a look at our ultimate guides to get started.
Each of these guides will provide you with detailed instructions you can use to improve performance in your firm. They're helpful guides you can use to transform your firm, especially at a time when most firms are unwilling to change.
Attorneys and law firms can counter escalation
It's true, the demands on your law firm are increasing, with no end in sight.
The demands on timekeepers are also increasing. This isn't because firms are unreasonable. It also isn't due to poor productivity. Rather, it's a cascading effect as the demands flow downhill. Your clients are under significant pressure to perform, so they pass their stress onto you.
Automation is the cure.
As we've seen, most attorneys lose an entire workday to nonbillable work. Automating or semi-automating key portions of your practice that need automation produces growth. If you're like most attorneys, these areas are also the parts of your practice that consume most of your attention. A good practice management tool can alleviate these problems.
But only if you lean into the problem.
With the right approach, a strong practice management platform and a data-influenced approach, your firm will have the tools and resources you need to eliminate overwork and maximize rewards, no karoshi necessary.