All businesses, law firms included, need reliable, consistent systems to maintain efficiency. While traditional processes served the legal industry for decades, those manual systems may not be sufficient to meet the current demand in the market. This is especially true when it comes to the law firm billing processes.
Manual processes for time tracking and law firm invoicing can not only create delays with payment but leave room for costly errors to both the firm and the relationship with the client.
Automated invoice approval processes are the ideal way to create efficient invoicing and billing to get your firm paid faster and create a positive experience for the client. In this article, learn how law firm billing and invoicing software can reduce the invoice approval cycle to get firms paid faster.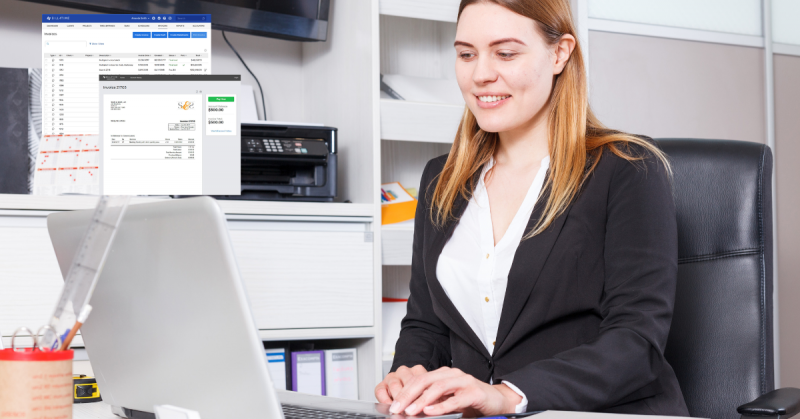 What Is an Invoice Approval Process?
An invoice approval process is a series of steps that must be followed to clear an invoice. It's essentially a checklist to create an efficient process for clearing invoices, ensuring no discrepancies between the invoice and the original documents.
What Steps Are in the Invoice Approval Process?
Invoice approval processes are adjusted to the needs of the firm, but they typically include the following steps:
Data Capture
The first step is verifying that the invoice has all the necessary information for approval. This includes the client's name and address, the relevant dates, the legal services provided, the transaction amounts, and information about banks or financial institutions. Ideally, this information will be archived in the system for repeat clients and automated.
Invoice Verification
Verifying the invoice is the next step in the process, which involves comparing it to a draft bill for legal services. This is usually done when the matter is complete or on a periodic basis, such as monthly or quarterly.
The draft bill must be reviewed to ensure it's accurate. You may need to adjust time increments or edit the descriptions before they can be verified, which starts the process over.
Invoice Approval
The data is assessed, recorded, and validated by all parties involved before being submitted for approval. Automated processes push the invoice through each stage, streamlining the process with notifications to alert each party of deadlines.
Payment Processing
Once the invoice is approved, it can be sent to the client for payment. An automated law firm invoice software, like Bill4Time, allows your firm to create the invoice and send it to the client via email or the client portal to complete the payment online.
How Do Law Firms Traditionally Approve Invoices?
As mentioned before, law firms still relying on outdated, manual processes are susceptible to human errors, missed deadlines, and decreased efficiency.
Other issues arising from traditional law firm invoicing include:
Lost Billable Time
Manual invoice approval processes are time-consuming. Legal staff can spend a lot of time comparing invoice details with client information, and preparing and sending invoices. If there are delays in payment, staff can find themselves spending an ample amount of time following up on payments.
Missing Invoices
If your law firm processes a high volume of paper invoices or even emailed or faxed invoices, it's easy for one to get lost in the shuffle. If this happens, the process needs to be repeated all over again.
Slower Payments
Without automation, the invoice approval process can be time-consuming without accounting for the time to get paid by clients. Invoices can sit in email inboxes or on a desk for days or weeks, extending the time before your firm is paid.
Expensive Errors
Errors on invoices can result in billing discrepancies and poor client experience. If you overbill, it can impact client satisfaction and retention as clients may lose trust in your law firm. If it's too low, you're leaving money on the table. Mistakes can also occur in manual data entry, leading to inconsistencies in your law firm's accounting.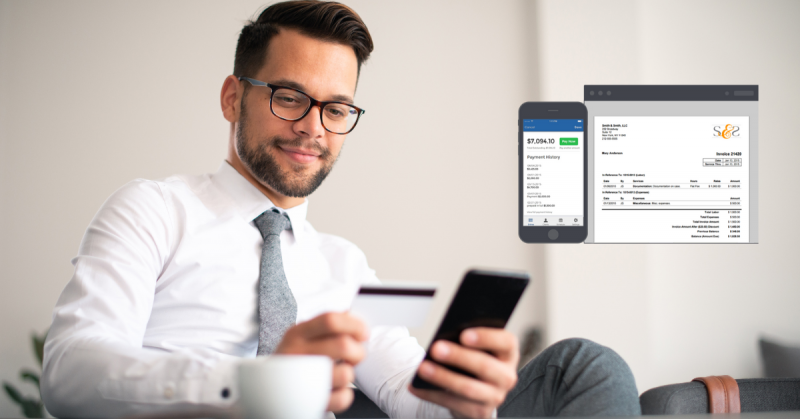 How to Streamline the Invoice Approval Process
Bill4Time is the law firm invoicing software that helps you automate the entire billing process, from tracking your billable hours to sending invoices and monitoring your firm's financial health, all in one place.
Automate Time Tracking for Accuracy
Tracking billable hours is one of the most time-consuming aspects of a lawyer's day-to-day work — and error-prone. For some, more than 30% of billable time is lost because of inefficient timekeeping, which then complicates the invoicing process and negatively impacts client trust.
With Bill4Time's legal time tracking software, you can accurately and quickly track your billable hours in real-time. Instead of spreadsheets or notepads, the tool offers a timer that you can access on your phone, tablet, or desktop to record your billable time.
You can also track your non-billable time separately for precision and accuracy. Then, whether you're in the field or in the office, you can simultaneously run timers to record different time entries seamlessly.
Create an Invoice Approval Workflow
Automating your invoice process saves time and effort. With the project and task management features in Bill4Time, you can set up an invoice workflow that works best for your firm. You can include all the steps, associated tasks, including the parties involved, and deadline notifications to ensure nothing is missed.
Use Invoice Templates
Invoicing is a significant burden on your legal staff. With Bill4Time, you can create professional, branded invoice templates in a matter of minutes, including pre-bills, detailed invoices, and financial statements.
If you have alternative fee structures, you can set up your invoices to offer flat or fixed-rate, or percentage discounts. All invoices are branded with your logo and company details, payment terms, late fees, and currency, eliminating much of the repetitive work that goes into invoicing.
When invoices are approved, send them via email or Bill4Time's secure, compliant client portal. With Bill4Time Payments, clients can pay their invoices conveniently with credit cards, debit cards, or ACH from any deceive. Your firm can even create custom payment plans to make larger bills more digestible for clients.
Automate Your Firm's Invoice Approvals with Bill4Time
If you're ready to save time and money by ridding your firm of manual processes, Bill4Time is here to help streamline your practice. With branded invoices, time tracking for lawyers, and automated workflows, Bill4Time simplifies your entire invoicing and billing process to get your firm paid faster, reduce time wasted on repetitive processes, and improve the client experience.